Apologists for people-smugglers
Human-rights lawyers need to stop making excuses for the English Channel traffickers.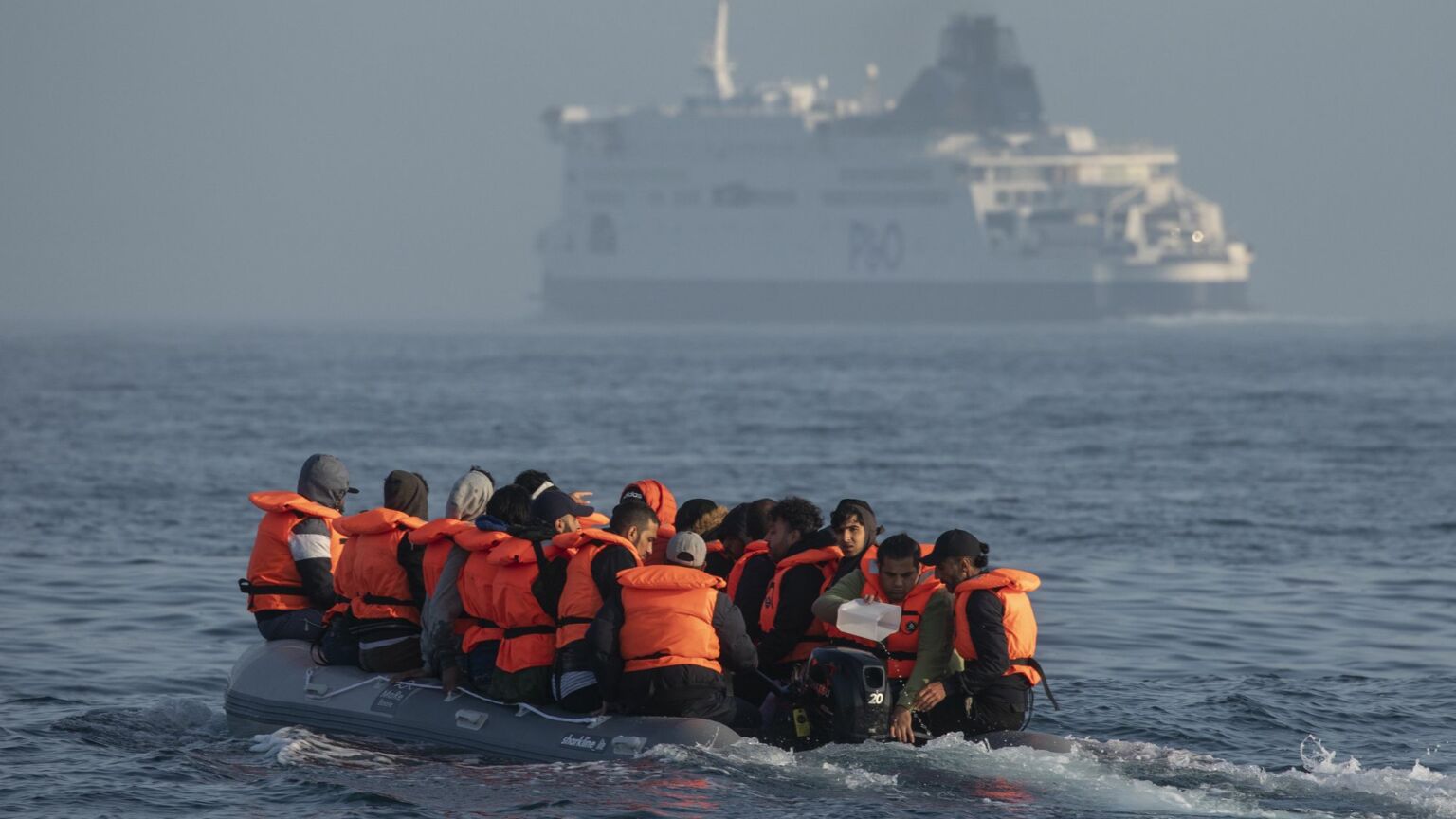 Last week, the UK government's Illegal Migration Bill passed its second reading in the House of Commons, by 312 votes to 250. The controversial bill would allow for the detention of any migrant entering the UK through illegal means, such as on a small boat over the English Channel. Under the bill, migrants arriving illegally in Britain would also be denied access to asylum and to lawyers, and would be automatically deported to the nearest safe country.
Understandably, this illiberal bill has led to a great deal of criticism online and in the media. Lawyers have also suggested it might be 'illegal', given that it may conflict with the government's obligations under the 1998 Human Rights Act and the European Convention on Human Rights (ECHR). Even the home secretary herself, Suella Braverman, has suggested to parliament that there is a good chance her bill will face serious legal challenges.
The denial of due process to migrants while they are detained is likely to come into conflict with Article 6 of the ECHR, the right to a fair trial. This also conflicts with many established principles of our English common-law tradition. The UK has been averse to locking people up without a hearing since Magna Carta.
Clearly, the Illegal Migration Bill is bad news. We should not, as a matter of principle, subject people to the summary exercise of state power without legal representation. We should not detain people without the chance to have their case properly considered.
In last Tuesday's parliamentary debate, opposing MPs recounted stories of refugees who, having fled international war zones, had been left stranded on the continent, unable to apply to rejoin their families in the UK, simply because they lacked the right paperwork. Such blind and inhumane bureaucracy is clearly a problem in our immigration and asylum system, and this bill would only make matters worse. Such treatment doesn't just go against our human-rights laws – it also goes against Britain's long-standing principles of fairness and natural justice.
However, while the government stands accused of trampling on rights, all too often the opposition to the bill has strayed into a bizarre, legalistic defence of people-trafficking itself. The appalling people-smuggling trade also tramples over human dignity, but it is something many human-rights lawyers are seemingly prepared to overlook.
Since the bill was first proposed, lawyers have continually cited our human-rights laws to defend the appalling trade in human suffering that is currently taking place in the English Channel. One prominent lawyer recently said on the radio that those travelling across the Channel in small boats have a 'right' under the Refugee Convention to enter the country through 'irregular means'. Campaign group Liberty put out a statement saying that the bill allows the government to commit 'human-rights abuses without consequences'. The statement made no mention of the people-trafficking trade that is facilitating the Channel crossings.
Similarly, the UK director of Human Rights Watch, Yasmine Ahmed, has called the bill a 'flagrant violation of [our] obligations under the 1951 Refugee Convention, which the UK government was a principal drafter and promoter of after the Second World War'. She has accused the government of using 'asylum seekers as a means of creating distraction and division'. The implication here is that the large-scale trafficking of people across the Channel is essentially a non-issue.
These lawyers could not be more wrong. The small-boats crisis cannot simply be ignored. Right now, tens of thousands of people a year are being ferried across a busy shipping lane by illegal gangs. This is not a practice that either our human-rights laws or our international commitments, many of which were drawn up in response to the Holocaust, were designed to defend.
Of course, there is a difference between standing up for the rights of migrants themselves and defending the practice of illegal people-smuggling. But it is hard to avoid the conclusion that many human-rights lawyers are, perhaps unwittingly, providing a legalistic defence of people-smugglers. By glossing over the problem, these human-rights lawyers have become apologists for organised crime.
In order to have a humane asylum system, we need to solve the small-boats problem. Indeed, we shouldn't really call it an asylum 'system' at all if it involves this miserable trade in human beings. Yet listening to the human-rights lobby, one could be forgiven for thinking that these people-smugglers are humanitarians, rather than the cruel and ruthless criminals that they actually are.
The Illegal Migration Bill is not the answer to the small-boats problem. Far from it. However, the human-rights lobby's apologism for human-trafficking over the past few weeks, however unwitting, has been appalling. We need to get a grip on illegal migration, while seeking to develop a safe and fair asylum system. It is clear that our antiquated human-rights laws are not equipped to solve the complex problems posed by illegal migration today.
Luke Gittos is a spiked columnist and author. His most recent book is Human Rights – Illusory Freedom: Why We Should Repeal the Human Rights Act, which is published by Zero Books. Order it here.
To enquire about republishing spiked's content, a right to reply or to request a correction, please contact the managing editor, Viv Regan.