The state's crackdown on street preachers
Time and again, preachers are being arrested and silenced under Britain's draconian hate-speech laws.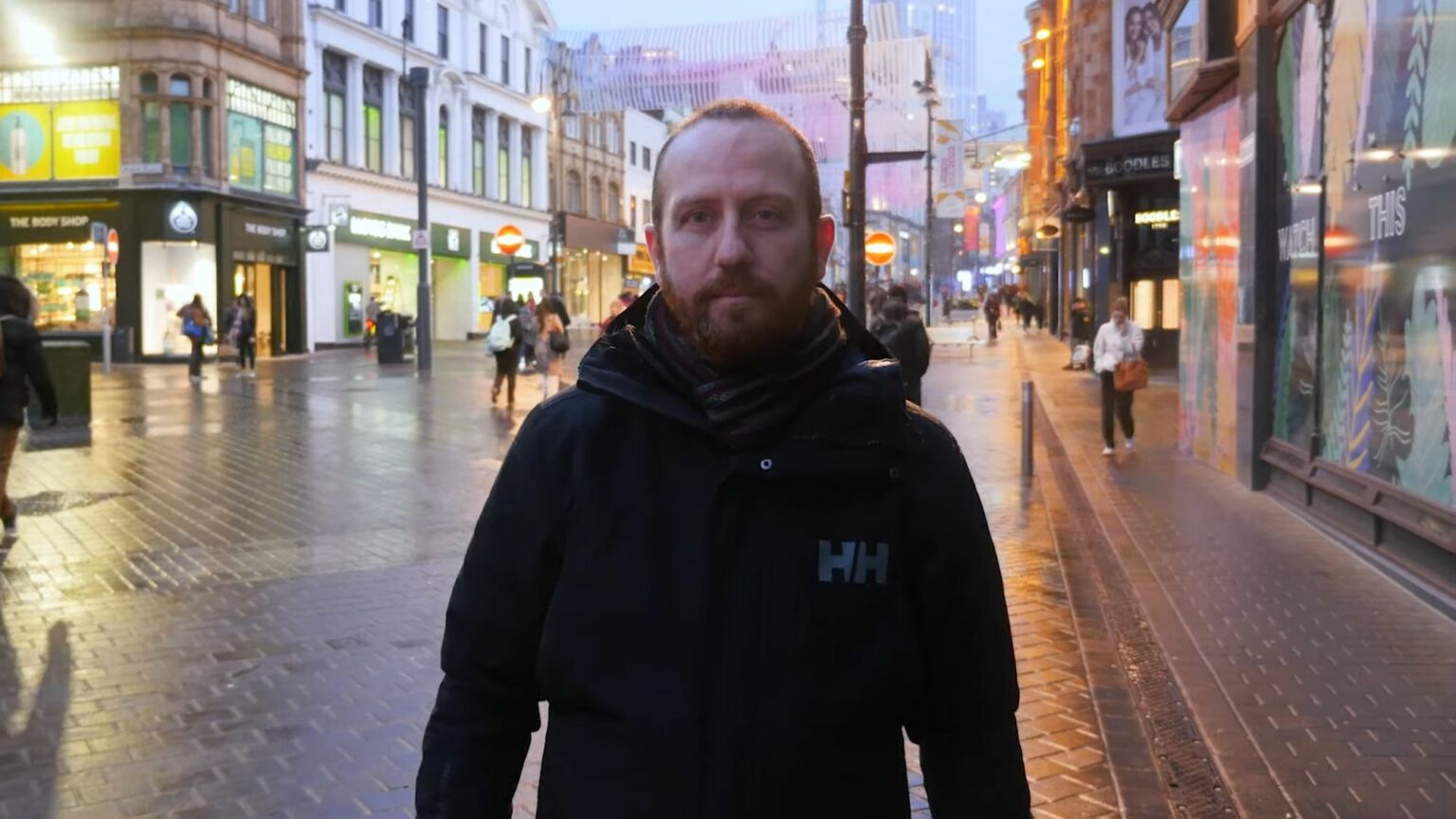 A lot has changed over the past 100 years in the battle for free speech. Where blaspheming against God could once land you in trouble with the law, today it is often those with strong religious convictions who are having their collars felt – especially street preachers, who seem to continually fall foul of modern Britain's hate-speech laws. Last week, they won a small legal victory, but the fight is far from over.
In 2021, David McConnell, a street preacher of 15 years, was preaching in Briggate, Leeds. He was approached by a transwoman, Farrah Munir, who asked him whether 'God [accepts] the LGBT community'. He told Munir that, 'Homosexuality is an abomination in the eyes of God'. He then made matters worse by calling Munir a 'gentleman' and 'a man dressed in women's clothes'. For this, McConnell was reported to police, arrested and thrown in a cell for 14 hours. He was then convicted of deliberately causing harassment or distress and handed 80 hours' community service. He was also reported to the Prevent counter-extremism programme by the probation service for 'persistently and illegally espousing an extreme point of view'. The CPS even put out a triumphant press release, warning that his calling a transgender woman a man constituted a 'distressing personal attack' and thus a hate crime.
Last Thursday, however, the tables turned. Leeds Magistrates Court upheld McConnell's appeal against his conviction, holding that the CPS had not proved that he had intended to harass Munir. This adds to a thin but noticeable stream of free-speech wins in recent years.
Another street preacher, Hazel Lewis, was arrested in 2020 for saying to a gay person, 'You are an advocate of Satan and I rebuke you in Jesus' name'. She was cleared last year on the basis that her words were neither threatening nor abusive, meaning they did not constitute harassment. In 2019, Oluwole Ilesanmi won a £2,500 settlement from the Met for wrongful arrest. After he was accused of 'anti-Islamic' preaching in north London, Ilesanmi had his Bible confiscated, was arrested, then driven four miles, 'de-arrested' and finally dumped in a remote suburb, from which he returned only after a decent stranger gave him his bus fare.
While these wins are welcome, Britons are still not entirely free to speak their minds or preach in public. For one thing, it's still far too easy to convict people on the basis that someone somewhere would prefer to shut them up. As the law stands, you can be found guilty of intentionally causing distress if you know that causing distress is a very likely result of what you're going to say. McConnell seems to have got off by satisfying the court that he was so in his own world that he did not realise this. So, those who are aware of the effect their words might have, but are determined to say what they think regardless, may not be so lucky. And intent is not always relevant anyway: saying something merely likely to cause distress can still land you with a £1,000 fine, whatever you intended, provided only that a bench of magistrates considers your words to be 'abusive'. 'Abusive' could mean almost anything, and it could certainly cover any hard-hitting comment on religion or sexuality.
Another problem is that the police still regularly intervene against street preachers they disapprove of and threaten them with arrest if they don't stop. To make such threats, the police don't need to prove a crime has been committed. They only need reasonable grounds for suspecting a crime. They would prefer not to argue about technical matters concerning the law on free speech, instead they tell errant speakers that if they don't shut up, they'll be carted off and they can then have the argument in court. Whatever the local bench says later, the effect on free speech is much the same – a speaker arrested is a speaker silenced. After all, no street preacher wants to have to appear in court, even if he or she will be eventually cleared.
Perhaps what matters most for free speech is what the government, the great and the good and society in general think. A strong social convention on free speech is better than a thousand laws or human rights. That would mean most people accepting that you can say what you damn well please and offend whoever you like – and that those who don't like it don't have to listen. Unfortunately, with a few exceptions, what we have in today's society is largely the opposite.
Take David McConnell as a case in point. On the very same day he was convicted, Leeds City Council brought in a new code of conduct on preaching. After admitting that preachers' speech is protected by the ECHR (one can almost hear councillors grumbling that they couldn't just shut these tiresome people up with a byelaw), the council then circumscribed the right to preach as far as it possibly could. Preachers in Leeds are now ordered to avoid anything like homophobia or hate speech, never say anything that could upset children, and provide contact details on demand to both police and council bureaucrats. In other words, they are compelled to be as anodyne and inoffensive as possible.
The judgement allowing McConnell's appeal is similarly dispiriting. True, it contains a formulaic reference to free speech, but the recorder also went out of his way to say that the police had been quite right to shut McConnell up by arresting him, and that the CPS was equally right to prosecute him. With friends of free speech like that, who needs enemies?
The quashing of David McConnell's conviction is welcome. But those of us who back genuine, universal free speech still have a mountain to climb.
Andrew Tettenborn is a professor of commercial law and a former Cambridge admissions officer.
Picture by: YouTube / Christian Concern.
To enquire about republishing spiked's content, a right to reply or to request a correction, please contact the managing editor, Viv Regan.