Hunt is tinkering while Britain burns
The chancellor is utterly complacent about the dire state of our economy.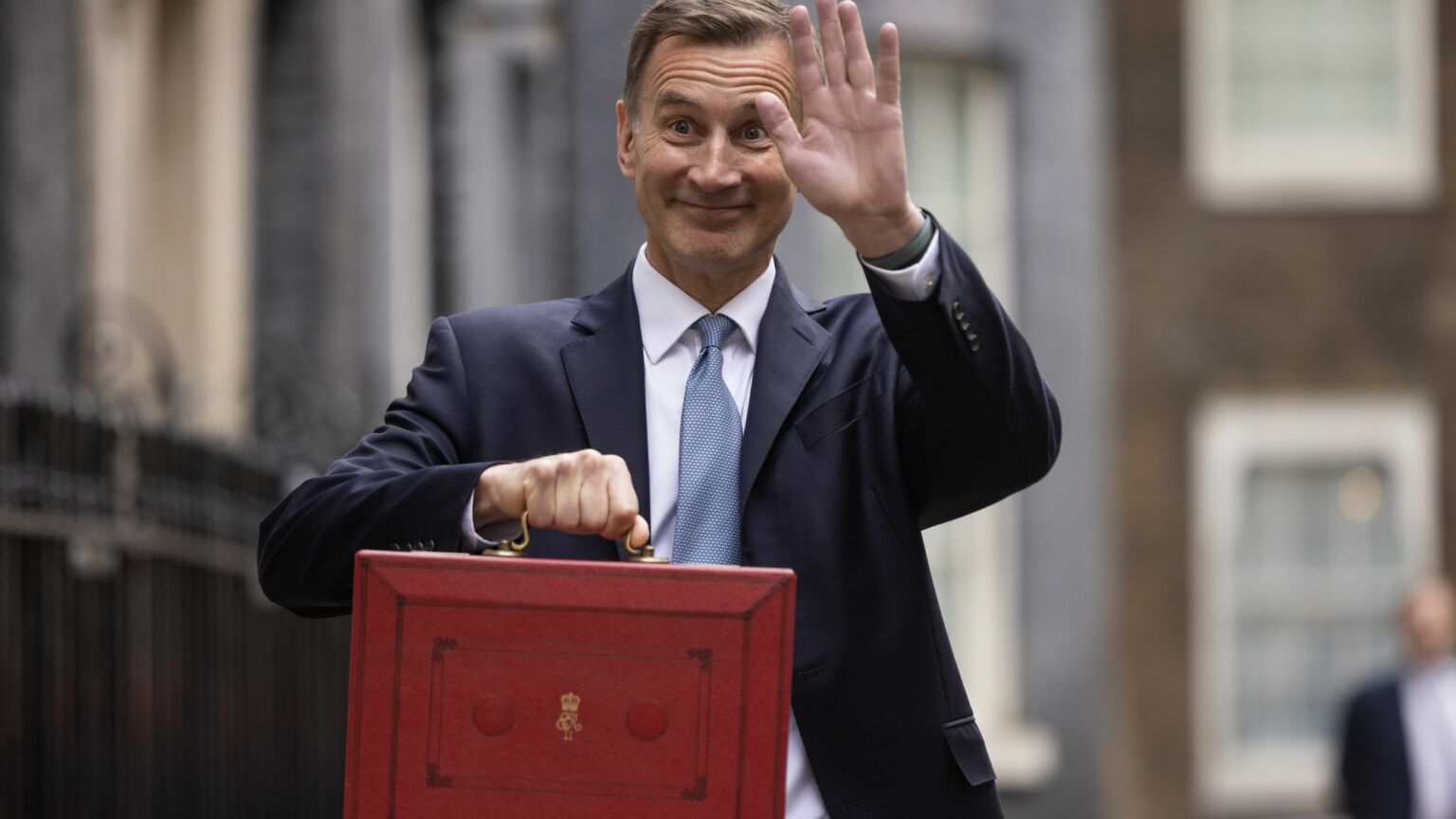 So, Jeremy Hunt has done it. The UK chancellor has managed to produce the most lacklustre, most uninspiring and most dispiriting budget of the modern age.
The mood of low expectations was perhaps best captured when Hunt recited the latest economic forecast from the Office for Budget Responsibility (OBR): 'The UK will not now enter a technical recession this year.' This underwhelming remark actually elicited applause from Tory MPs.
Hunt was so pleased with this tiniest sliver of good news that he even sought to take credit for it. He claimed it was evidence that his economic 'plan' was working. 'The declinists are wrong, and the optimists are right', he boasted in the House of Commons. But the fact that the OBR expects the economy to shrink by only 0.2 per cent this year, rather than the 1.5 per cent as feared, is hardly grounds for optimism.
Even so, the reason that the coming slowdown could be smaller than expected has far more to do with the falling price of natural gas on the global market than any measures Hunt has taken.
In fact, it's not clear at all which of Hunt's policies are supposed to have 'rescued' the economy, nor which measures in this budget are likely to lead to growth in future. Today, Hunt set out a vast array of new schemes and slogans – from the 'Brexit Pubs Guarantee' to a new 'Returnships' apprenticeship scheme for middle-aged jobseekers. There was tinkering galore to pensions, investment allowances and childcare subsidies. But all of this added up to not very much. Instead of a big vision for Britain's economic future, we ended up with a budget made up of smallprint.
Hunt and his supporters will claim that his steady-as-she-goes approach is precisely what is needed in these turbulent times. They say we need 'the adults' to be back in the room, to play it safe and not rock the boat, lest we have a repeat of Liz Truss's disastrous mini-budget last year. Indeed, ever since Hunt was installed in the Treasury last autumn, in a technocratic quasi-coup, he has made a virtue of his supposed 'safeness'. He has presented himself as non-ideological and as a follower of Treasury orthodoxy (his actual views on politics and economics may be the best kept secret in Westminster). He seems to delight in being boring, rather than daring and disruptive.
But this is the worst possible way to respond to the current economic crisis. Revitalising the UK economy will be an enormous challenge. Long before Britain was battered by Covid and the energy crisis, our economy was suffering from chronically low productivity and low investment. Instead of recognising that turning things around will require urgent and radical change, the government has opted for more of the same. For technocratic management of the status quo. For the very policies that have got us into this mess.
This is a complacency we cannot afford. Hunt is tinkering while Britain burns.
Fraser Myers is deputy editor at spiked and host of the spiked podcast. Follow him on Twitter: @FraserMyers
To enquire about republishing spiked's content, a right to reply or to request a correction, please contact the managing editor, Viv Regan.