Space exploration is not the new colonialism
How on Earth would mining the Moon be 'harmful' to indigenous people?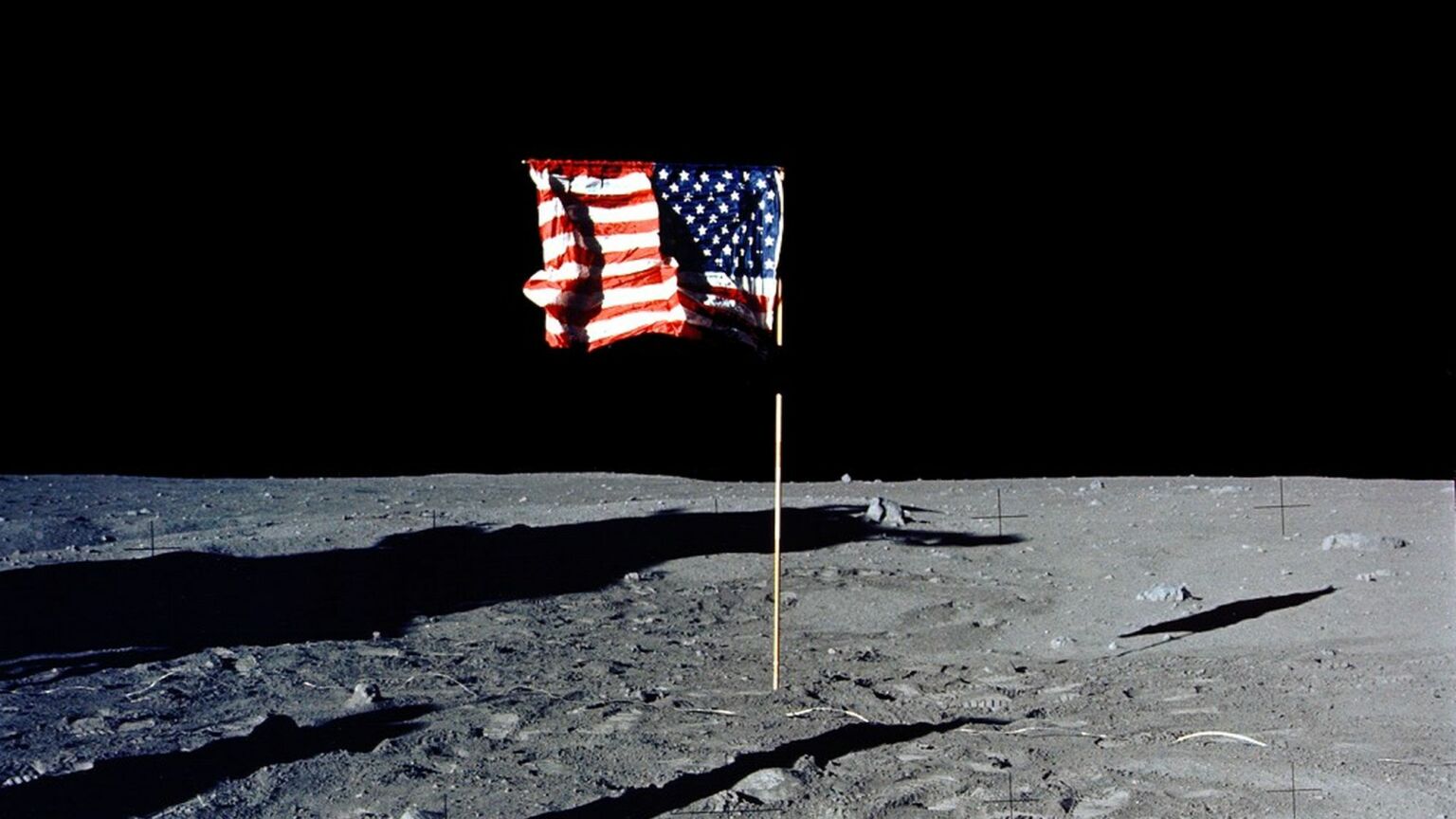 Humans have boldly ventured beyond the Earth into space for more than half a century now. It's a testament to the ambition of the modern world.
And today, humanity is still more ambitious. A new space race is underway between the US and China to mine the Moon for rare metals. NASA is even hoping to establish a long-term presence on the Moon and eventually send humans to Mars.
But it seems that some scientists-cum-activists, in hock to identity politics, want to rein in that ambition. Speaking ahead of a US conference on the ethics of space exploration, held by the American Association for the Advancement of Science (AAAS) last week, astrobiologist Dr Pamela Conrad told the Guardian that space exploration, particularly efforts to mine the Moon, is in danger of becoming an exercise in 'colonialism' and 'exploitation'. Conrad warned that 'if something that's not here [on Earth] is seen as a resource, just ripe to be exploited, then that [perpetuates] colonialism'.
Conrad's fellow panellist at the conference, Dr Hilding Neilson, went even further. According to Neilson, a member of the Native American Mi'kmaq people, indigenous people have a deep connection with celestial bodies like the Moon. They therefore have a more profound and, by implication, superior 'way of knowing' the Moon compared with those advocating space exploration. The latter merely see the Moon 'as a dead object to be conquered', Neilson says – meaning that those advocating space exploration are 'essentially cheering on the history of colonialism'.
There are so many problems with this argument it's difficult to know where to start. Both Conrad and Neilson appear to be using the specific and brutal practice of 'colonialism' to describe – and demonise – humanity's attempt to master nature in general. That's a flawed enough approach to take to the history of our growing mastery of nature on Earth. But it's even more flawed in the context of space.
After all, there's one big difference between laying claim to the resources of other countries under colonialism and attempting to mine the Moon – nobody lives on the Moon! So no one would be 'exploited' or 'colonised' if humans were to mine it. Space exploration is therefore not the same as colonialism.
Indeed, it is telling that these activists' criticism of space exploration focusses overwhelmingly on the 'rhetoric' of colonialism, rather than the actual historical practice. That seems to be their principal objection to space exploration – that it sounds like a colonial enterprise rather than actually being one. So they draw attention to the fact that advocates of space exploration talk of the 'conquest' of the Moon, or the 'exploitation' of its resources, or say that it's just a material object to be mastered. They then object to this rhetoric, this 'colonial way of knowing', on the grounds that it has unfairly usurped indigenous people's more profound, less exploitative, 'way of knowing' the Moon.
This is a really regressive argument. Some 'ways of knowing' are more progressive than others. Some will materially benefit mankind, while others won't. Maritime explorers at the dawn of the modern age crossed the seas in search of unknown worlds – despite an older 'way of knowing' suggesting their ships would fall off the world's end. If our ancestors had heeded such primitive 'ways of knowing' back then, the modern world could never have happened.
We must not give an inch to those naysayers who are now decrying space exploration as a form of colonialism. And we must not give in to those who would rein in humanity's ambitions in the name of other 'ways of knowing'. These activists seem to want humanity to remain at the mercy of the natural world. We should ignore them – and aim to be masters of the universe instead.
Norman Lewis is a writer and managing director of Futures Diagnosis.
To enquire about republishing spiked's content, a right to reply or to request a correction, please contact the managing editor, Viv Regan.