Sue Gray's Faustian pact with Labour
The Partygate inquisitor's decision to go and work for Keir Starmer could come at a hefty cost.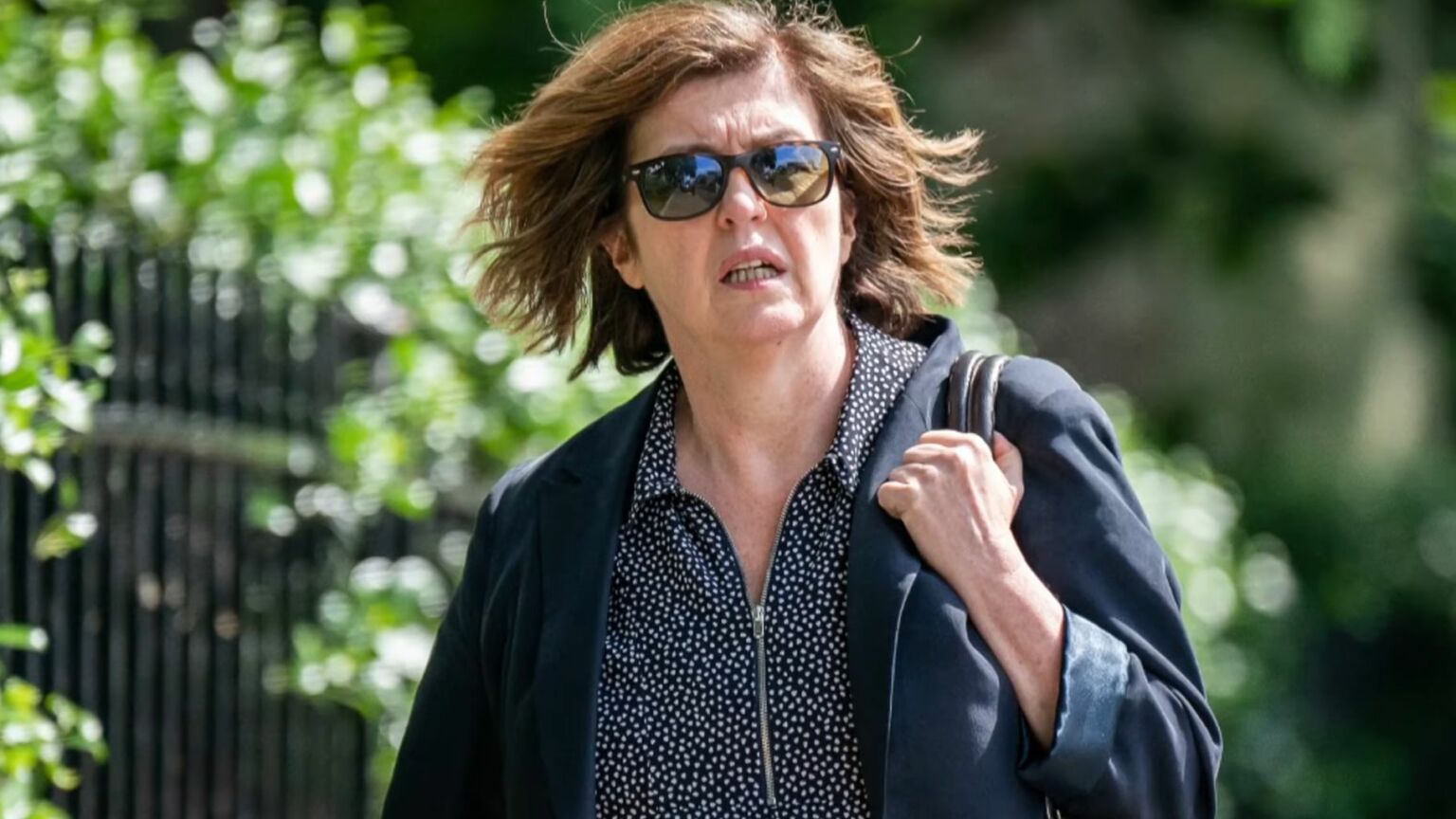 If you can bear to sift through the vapid nonsense that comprises senior civil-servant job specifications these days, you'll invariably come across an apparently essential competency: 'seeing the big picture'. One wonders if Sue Gray, one of the most esteemed civil servants in the country, is seeing the big picture right now.
Gray has accepted the position of Labour's chief of staff, offered to her by party leader Keir Starmer. For some reason, the media firestorm this appointment has ignited has taken many of those involved by surprise. Did Gray not consider how it would look, given she was the civil servant who investigated former Tory PM Boris Johnson over Partygate?
When, in December 2021, the serially hapless cabinet secretary, Simon Case, recused himself from investigating parties he'd been party to in Downing Street during lockdown, Gray was offered the chance to step in. I don't know whether she thought this was a career-defining opportunity or felt rather like the last child standing in musical chairs when the song stops. Either way, she took the job – and all the flak that would inevitably come with it.
During her Partygate investigation, Gray was conjured up by media outlets as either a malevolent partisan or the apotheosis of rectitude, depending on their political bent. Had she not taken the position, she probably would never have attracted Sir Keir's eye. Equally, had she not taken the position, she could well now be serving in Case's place as cabinet secretary. In the end, her somewhat Jesuitical findings about the parties wounded Johnson – even if the rot within his government had set in well before then.
Conservatives who object to Gray's move to Labour are doing so on the grounds that it corrupts 'civil-service impartiality'. I've no idea what Gray's politics are and I take her impartiality at face value. But the idea, as a rule, that senior officials all hang up their ideological biases at the office door when they come to work is risible. I've been a senior civil servant and the chief operating officer of a statutory regulator. I've seen the civil service's so-called world-class objectivity in action. In large ways and small, senior bureaucrats can stymie and sometimes sabotage policy ideas and political masters they don't like. This can be, and often is, expertly camouflaged as 'advice' – the last refuge of the bureaucratic scoundrel.
To suggest this isn't what goes on is cynical or delusional. It's on a par with Labour's pious protestations that Gray, in her new job, won't be drained of every bit of insider knowledge she holds about the Conservatives. The idea that she will leave the skeletons from her former workplace locked in their cupboards seems far-fetched. Perhaps she is capable of this Herculean self-discipline. It would be beyond me.
I have tried in vain to find anyone serious who doubts Gray's intellect, organisational capability or personal integrity. But I'm still left wondering if she failed to consider the optics of all this. This was driven home yesterday by Keir Starmer's performance on LBC, in which he was either unable or unwilling to tell Nick Ferrari precisely when he offered Gray the job. Was it before or after her Partygate investigation? Could the contact be a breach of the civil-service code? His lawyerly evasion of surely expected questions has now become the story, and a legitimate line of attack on the appointment. It would be deeply ironic if Gray, the former Whitehall enforcer of propriety and ethics, were to fall from grace because of Starmer's own Johnson-like obfuscation.
If I were Keir Starmer, I would want this appointment. Labour is preparing for government and still needs serious people to put a stake through the malignant, still-twitching heart of Corbynism. That's his big picture – and he is clearly ruthless when it comes to painting it. But if I were Sue Gray, I'd at least be reading the small print of this Faustian pact.
Ian Acheson is a former senior civil servant at the Home Office.
Picture by: YouTube / Sky News.
To enquire about republishing spiked's content, a right to reply or to request a correction, please contact the managing editor, Viv Regan.