Lego has gone woke. Seriously
Children's lives are being colonised by identity politics.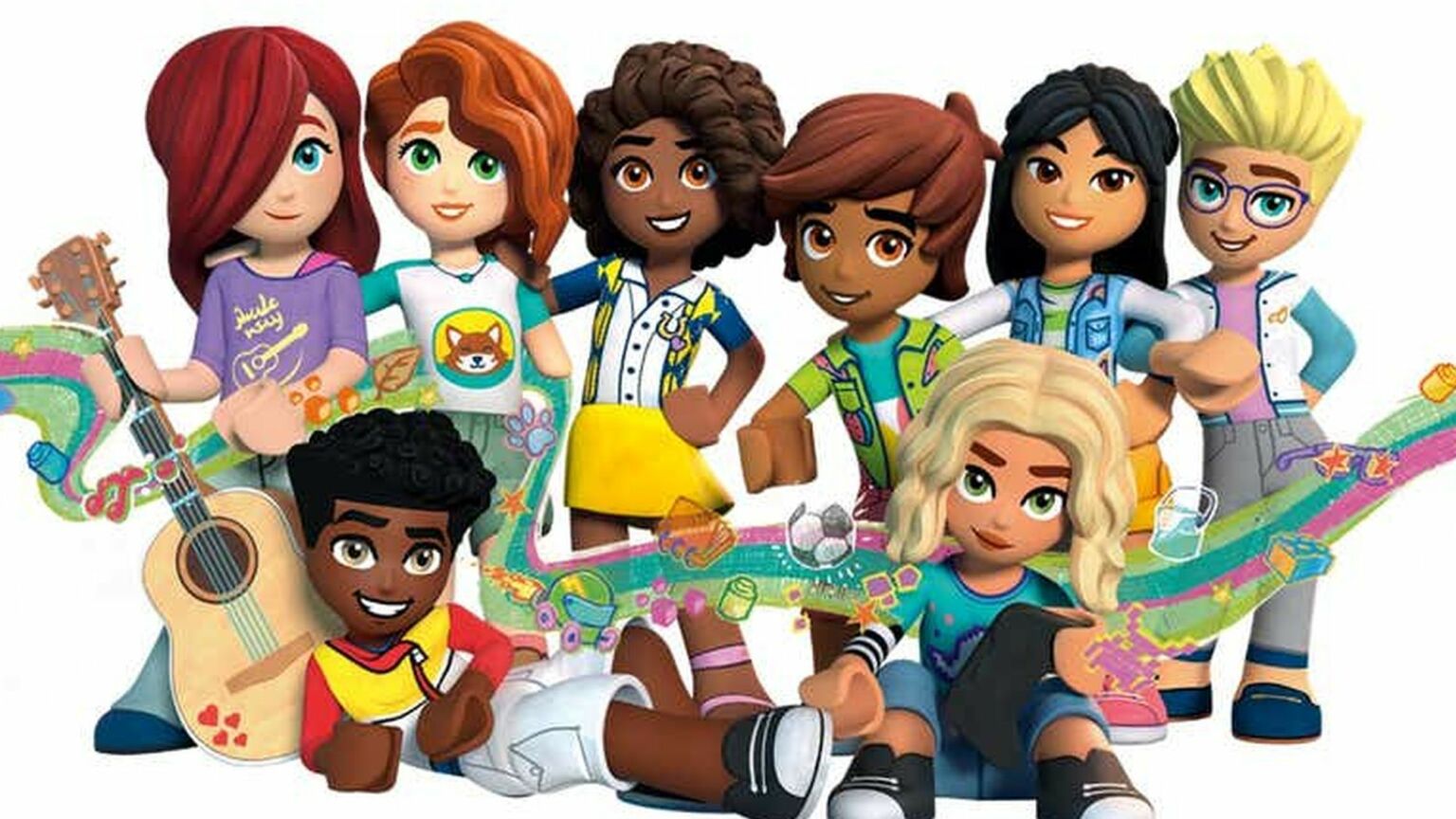 Lego has released a new range of 'diverse' children's figurines, in a transparent attempt to lecture children about identity politics. This is not merely a cynical corporate branding exercise. It is the latest foray by our cultural elites into social engineering and moral instruction. It is an attempt to tell the proles and their kids what to think.
Lego unveiled its latest range of 'Lego Friends' last month, featuring new variations on the classic chunky figurine. Each of these new 'authentic, interesting' characters comes with its own backstory, designed to be 'inclusive of gender, culture, ethnicity, physical traits and abilities, non-visible disabilities and neurodivergence', according to a Lego press release.
One, we learn, has ADHD, while others 'struggle with anxiety'. None of this is apparent from the designs alone, which raises the obvious question: what is even the point of including these 'non-visible disabilities'?
It doesn't even make sense on the level of toys. Kids don't need to be told the backstory of their play characters – the whole point is that they use their own imagination. It makes you wonder if the people at Lego have children, or have ever seen a child play with Lego.
Kids are imaginative and creative. My own kids used to stack multiple heads on to a single Lego figurine's body in a towering column, like a bizarrely chirpy totem pole. They would attach power tools where hands went and rivet the torso on to a motorbike, creating the kind of cybernetic monsters that transhumanist techno-weirdos can only dream about. It's called play. The whole concept of these Lego Friends suggests a complete unawareness of how children's minds work.
Kids pretend. They employ symbols and metaphors. They use their imaginations. Isn't that supposed to be encouraged in young minds? Instead, the rigid social engineers at Lego want to pigeonhole each character into a diversity box.
And it's everywhere, this social engineering, this creepy control of our kids. Pixar – which has made some of the greatest children's films of the past 25 years – has in recent years turned its output into lectures on everything from 'period positivity' to gay rights. Pixar's parent company, Disney, is similarly under fire for its relentless woke agenda. Their right-on productions always seem to value worthiness above quality or inventiveness, resulting in shows and films appealing more to a tiny, self-regarding cabal of wokesters than the masses who pay for them.
A few weeks ago, it emerged that the work of children's author Roald Dahl had been posthumously rewritten by his publisher – the bloody cheek of it! – in an act of cultural vandalism a medieval theocrat would be proud of. Indeed, children's publishing seems a particularly lost cause, with a slew of hectoring books published in recent years. This is doubly sad. Because writing and reading ought to be intensely private and powerful experiences – not just another place for propaganda.
The encroachment of woke ideology into all areas of children's lives is an outrage. Parents are right to demand that something be done. But here's the point: you are the someone who needs to do it. It's up to parents, and other sensible adults in a child's life, to fight this injurious nonsense.
Part of the problem is that parents are abdicating responsibility for shaping their kids into intelligent, authentic and sceptical young people. Too many leave it up to Hollywood, the BBC, or toymakers, or whoever else. Parents need to stand up for their kids by standing up to something they know is wrong.
So when your kid starts parroting some daft bit of wokey voodoo off TV, don't go along with it. Call out the bullshit. Tell them to ignore the preachy, right-on moralisers and to trust their own consciences instead. Tell them that their parents know better than virtue-signalling corporations.
In the culture war, parents have more power than they realise. As Rage Against the Machine once sang / yelled (before they, too, went woke): 'We gotta take the power back.'
Darragh McManus is an author and journalist. Visit his website here
To enquire about republishing spiked's content, a right to reply or to request a correction, please contact the managing editor, Viv Regan.