#MeToo is ruining the lives of teenage boys
Awkward teenagers are being shamed as rapists for making innocent mistakes.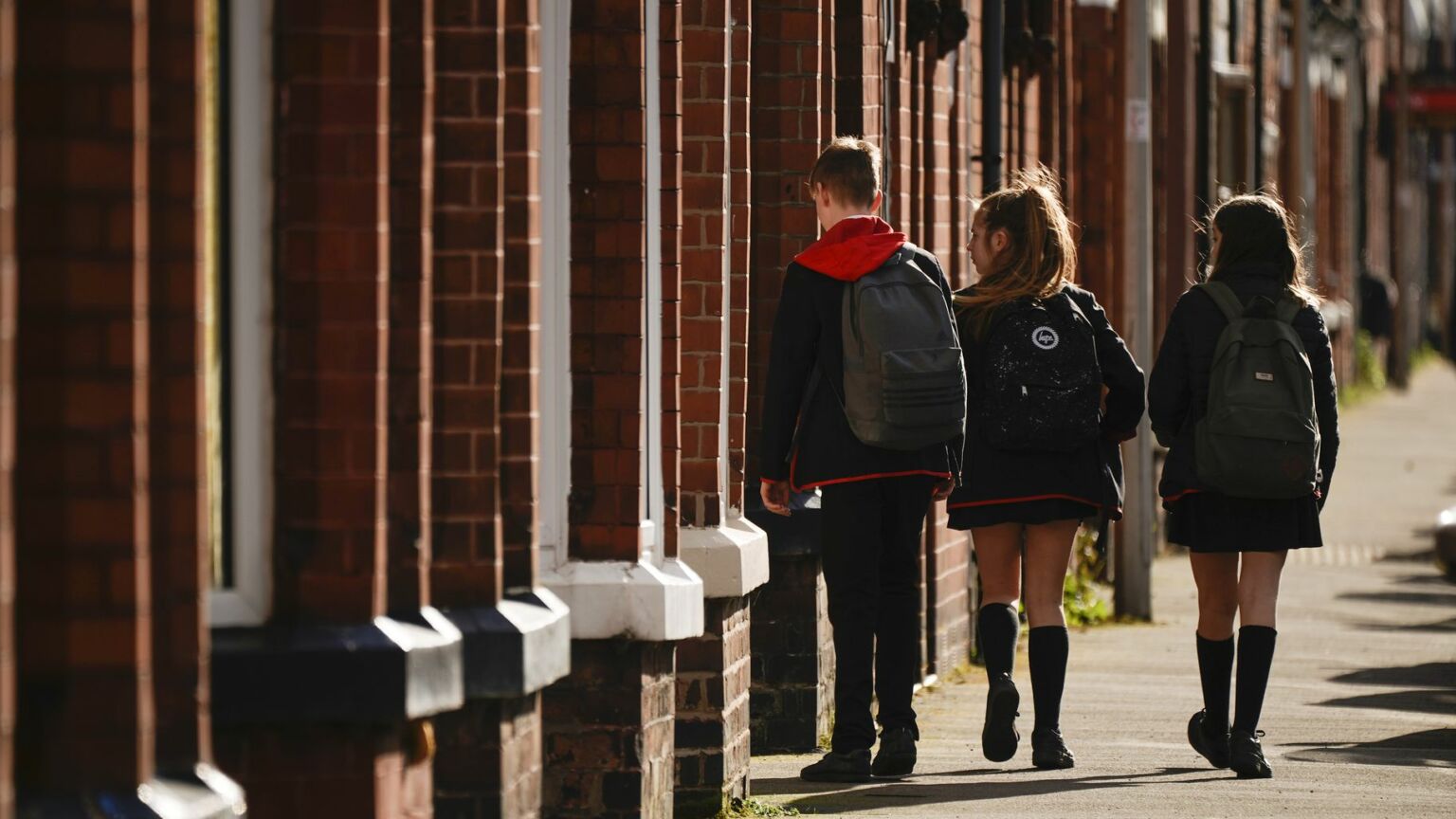 Can you remember your first awkward romantic encounter as a teenager? The first time someone touched you flirtatiously? The first time you kissed someone? These are rites of passage that almost every adolescent experiences. And although it may be nerve-wracking for an inexperienced youth to make the first move, it's how we all learn – boys and girls alike – about boundaries and reading social cues.
Or at least it used to be. Too often today this period of youthful experimentation is being disrupted by the fraught sexual politics of the post-#MeToo world. As a result, what was once considered perfectly normal behaviour for adolescent boys is now being reinterpreted in a sinister light.
As psychotherapist Julie Lynn-Evans told The Sunday Times earlier this month:
'I am watching boys' lives being destroyed by an excessive cultural shift… in the wake of #MeToo… My caseload since September has been exclusively boys and all of them are lost. Boys need our protection, too.'
As if to prove Lynn-Evans' point, The Times ran a concerning piece a few weeks later, written by the father of a 14-year-old boy. The boy's life was turned upside down after he was accused of 'inappropriate touching' at school. He had put his hand on two girls' knees, in what he thought were completely consensual interactions.
Another female pupil saw both 'incidents' and told other people that the boy had been 'touching up' girls. When his teachers caught wind of this, his parents were summoned to see the headmistress, and the boy was suspended.
The father describes being shocked at the school's harsh treatment of his son. His parents thought it was a minor misunderstanding for which the boy would apologise and then move on. But that was not the school's view. The parents were told their son was guilty of 'sexual harassment' and would be reported to the police and child-protection services. Apparently, more girls had made allegations against him – all of which he completely denied. The father describes the situation as 'Kafkaesque', because the school refused to even tell the boy what he had allegedly done.
Fortunately, when the police and child-protection services became involved, they were able to see some sense. Local child-protection services contacted the family and said that the school had 'overreacted' and that they were not going to take any further action. The boy was also interviewed under caution by two policewomen, who told him what other allegations had been made against him. He had been accused of groping a girl's bottom and touching another girl's thigh. When the officers saw his appalled reaction and strenuous denial, the police also decided that no further action was necessary.
However, the boy's school continued to make matters worse by holding a special assembly about 'consent'. Other pupils quickly connected this to the boy's suspension and rumours spread about him at school and on social media. He was called a 'rapist' and a 'sexual predator'. He was pushed and jostled in the corridors. Eventually, he was completely ostracised. Predictably, his mental health has been badly affected by all this. He now stays away from girls, even those he has known for a long time.
It must be horrifying for a 14-year-old boy to go through something like this. It will take him years to recover from the damage to his reputation and wellbeing. None of what was described by his father in any way rose to the level of sexual harassment. And it certainly did not even approach rape. If a 14-year-old boy is called a 'rapist' for touching a girl's knee, then something has gone horribly wrong and we need to start addressing it.
How are young people supposed to mature, grow and learn about each other in a climate like this? It is healthy and normal for teenagers to flirt with and touch each other. There is nothing sinister about it. This boy and others like him are being cruelly shamed for what is a completely normal part of growing up. Adults need to stop loading their own hang-ups on to the next generation.
Candice Holdsworth is a writer. Visit her website here.
To enquire about republishing spiked's content, a right to reply or to request a correction, please contact the managing editor, Viv Regan.