Shamima Begum is not a victim of racism
White ISIS fighter Jack Letts was punished in exactly the same way.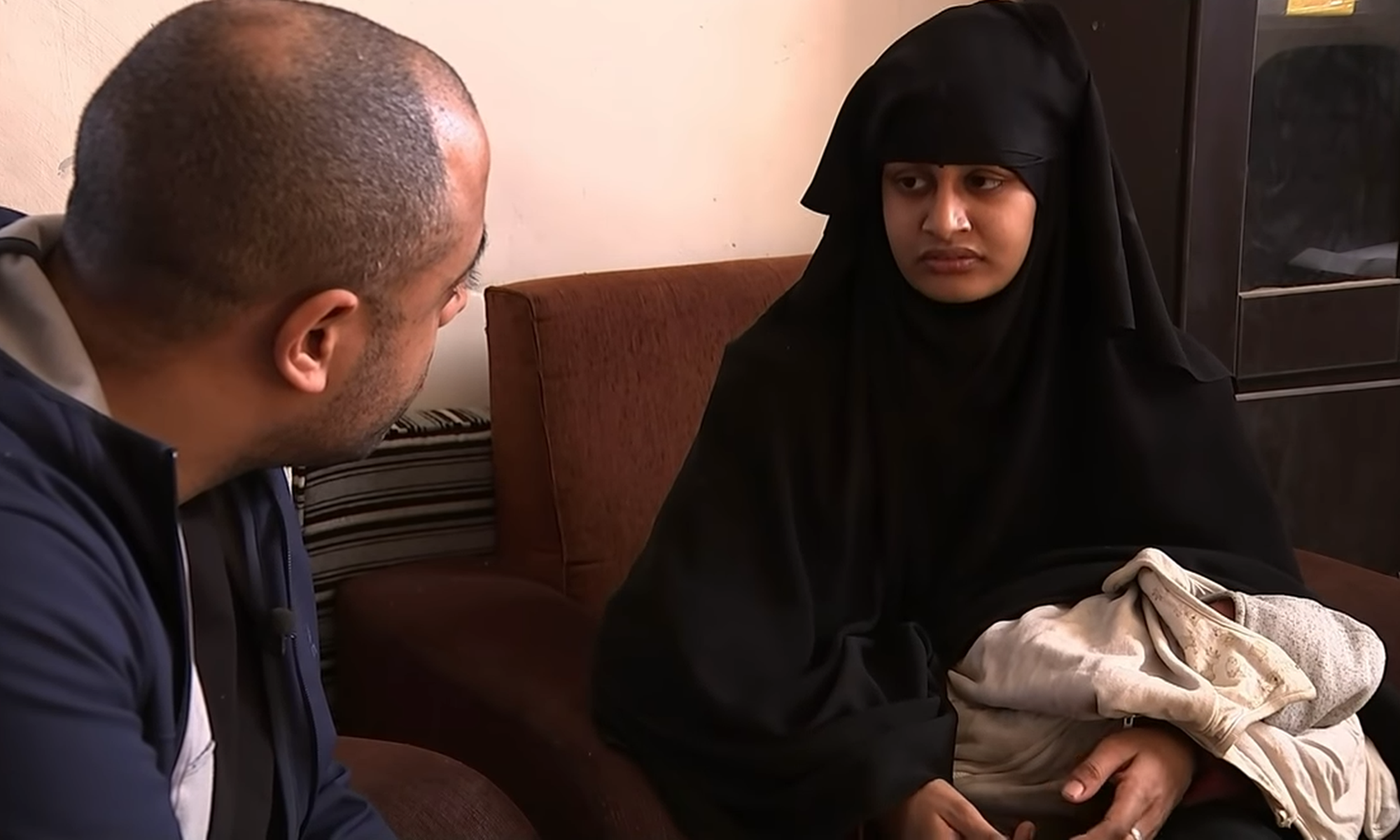 Earlier this week, 'ISIS Bride' Shamima Begum lost her latest legal appeal against then home secretary Sajid Javid's 2019 decision to revoke her British citizenship. The outrage in the liberal commentariat has been bizarre.
It is perfectly valid to debate the legal and moral implications of revoking Begum's British citizenship. Some argue, as I do myself, that she should be returned to the UK to face justice. Others say she should rot in Syria.
Too many of her supporters, however, are blaming racism for her treatment. They claim that the only reason she has been stripped of her citizenship is because of the colour of her skin. This is clearly not true. She was stripped of her citizenship because she joined and consciously supported a barbarous death cult.
Even before she joined up with Islamic State in Syria in 2015, the then 15-year-old British schoolgirl had already consumed a diet of ISIS propaganda, including beheading videos. Begum knew of ISIS' barbarism before heading out to Syria, and she happily defended and participated in it while there, by which time she was an adult. She is even alleged to have sewn people into suicide vests and acted as a rifle-carrying enforcer of ISIS's 'morality police'. Even after the collapse of the Islamic State in Syria, Begum was unrepentant, describing the 2017 Manchester Arena bombing as 'justified'.
Not only do Begum's supporters downplay the depth of her support for a raping, slave-taking, genocidal death cult, they also claim that Begum would have been allowed back in the UK if she had a different skin colour. 'The fact is if Shamima Begum was white British she'd be here facing court', tweeted actor and Good Morning Britain presenter Adil Ray this week. 'If she was white and called Sharon from Manchester, it wouldn't even occur to the government to take the passports of somebody "obviously" British', claimed former Liberal Democrat leader Tim Farron.
Begum's supporters have been peddling this pernicious identitarian narrative for a while. Back in 2021, a headline in the i read: 'Shamima Begum's story is an indictment of how non-white people are treated in the UK.'
This reflects a very sinister prejudice that the far right and the far left seem to have in common. The far right tends to assume that any bad thing a person of colour does is because she or he is a person of colour. The far left seems to assume that any bad thing that happens to a person of colour is because he or she is a person of colour. Both treat individuals as mere tokens for their ethnic group. The sympathy for Begum shows how our public discourse has been utterly deranged by the issue of skin colour. Many are more concerned about the racism Begum has allegedly experienced than the very real crimes against humanity she has supported and allegedly participated in.
Indeed, those currently race-baiting about Shamima seem woefully unaware that we already have a perfect case study that rubbishes their claims. For those saying that Shamima Begum is a victim of racism, the case of Jack Letts is a rather glaring inconvenience.
Perhaps it is telling that far fewer people will have heard of Letts than they have of Begum. Jack Letts is a British-Canadian convert to Islam who also travelled to Syria to join ISIS in 2014. Like Begum, he too had his British citizenship stripped from him in 2019. Unlike Begum, Jack Letts is white. Yet the exact same thing happened to him, for the exact same reasons, at the hands of the exact same government. His so-called white privilege appears to have counted for very little.
Furthermore, when Letts was stripped of his citizenship it was greeted with little more than a shrug in the media. Cries of injustice, debates about his human rights and anger at the government have all been conspicuous by their absence in Letts' case. Nor does it seem likely he will be the subject of a BBC podcast series any time soon.
We need to stop making excuses for Shamima Begum. She is not a victim of racism. And however much she is portrayed as having been 'groomed', she was well aware of and complicit in the barbarity of ISIS. The real victims here are not Begum or any other former ISIS operatives, but the incalculable numbers of people who were brutalised by that murderous terrorist cult.
Stephen Knight is host of the Godless Spellchecker podcast and the Knight Tube. Follow him on Twitter: @GSpellchecker
To enquire about republishing spiked's content, a right to reply or to request a correction, please contact the managing editor, Viv Regan.