America's race war has no place in the UK
Al Sharpton is wrong to warn of a British Tyre Nichols.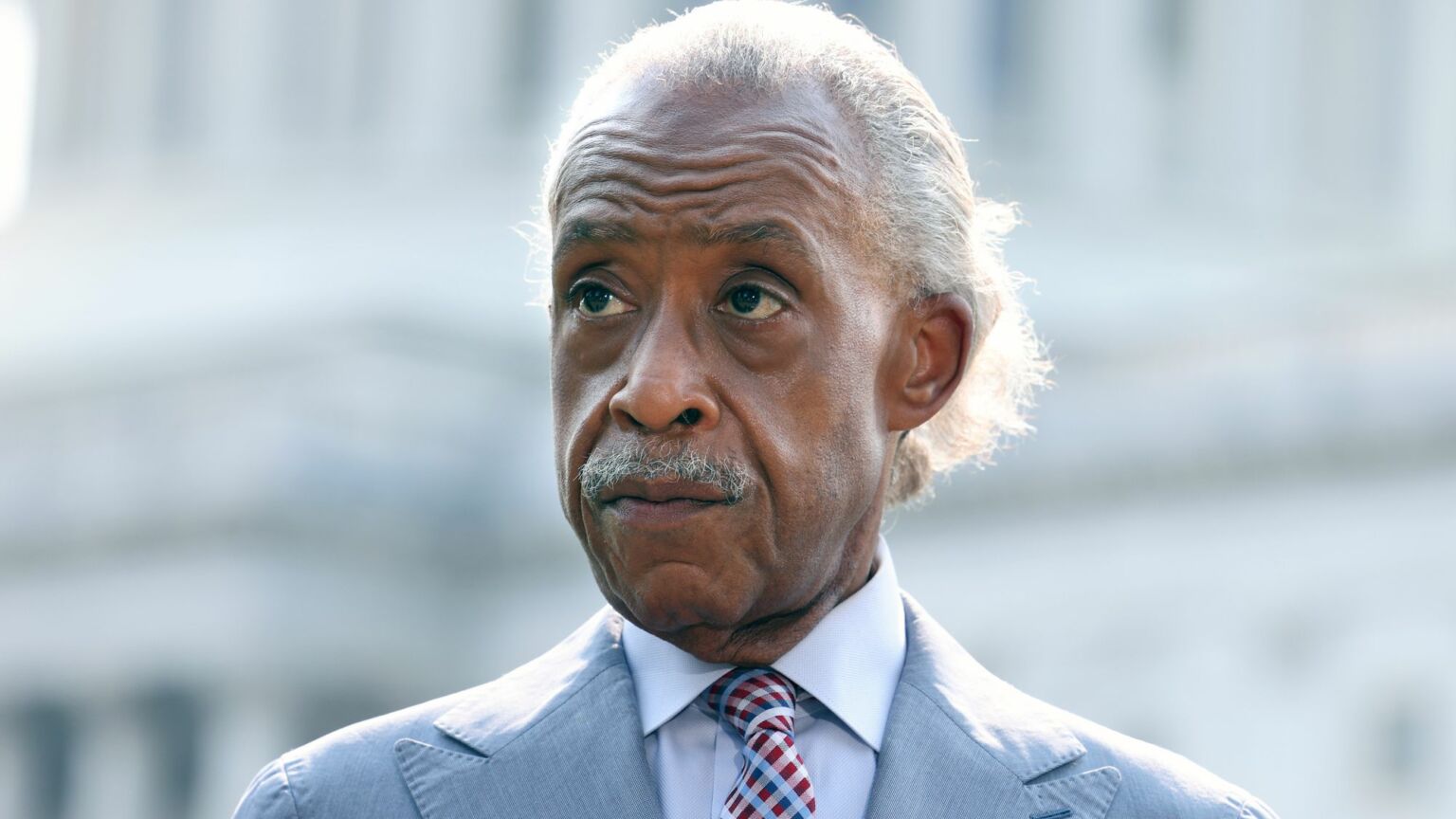 Since the Black Lives Matter protests erupted in the summer of 2020, identitarian leftists on both sides of the Atlantic have been determined to import a US-style race war to the UK. As far as BLM's culture warriors are concerned, the UK suffers from the very same 'systemic racism' and police-violence problem that the US supposedly does.
Veteran civil-rights campaigner Reverend Al Sharpton is the latest to project a vision of America's race war on to the UK. Last week, he delivered a eulogy at the funeral of Tyre Nichols, the 29-year-old black man who was beaten to death by police. Now he is in Britain for a two-day visit. In a statement released ahead of his trip, Sharpton warns that 'the failure to address systemic racism in UK policing and the culture of policing that produces brutality against our people will only lead to more incidents like the tragedy of Tyre Nichols'.
Even putting aside Sharpton's questionable assumption that Nichols' killing was caused by racism – not least as the five police suspects were also black – there is just no evidence Britain has a problem with racially motivated police brutality.
Sharpton is hardly the first to draw parallels between US policing and Britain's. British BLM activists tried to peddle this narrative during the 2020 protests. This led to absurd scenes on the streets of London, in which protesters chanted the famous BLM slogan 'Hands up, don't shoot!' at British police officers – even though the vast majority are unarmed. If nothing else, this highlighted the pitfalls in trying to draw parallels between the US and the UK.
Activists' concerns about police brutality in the UK are certainly not shared by the wider British public. A January 2021 survey by ICM Unlimited found that only one in five Brits – 22 per cent – believe that the UK has a problem with police brutality. Compare this with similar polling in the US, where 67 per cent think that there is a problem.
The vast differences between US and UK policing practices are not just a matter of public perception, either. During the fiscal year 2020 in the US, federal law-enforcement agencies reported 65 arrest-related deaths – 47 per cent of which were homicides. And there were a total of 614 deaths in custody. During the same time period in England and Wales, there was just one fatal police shooting – of a 57-year-old white man who was part of a street fight in Wiltshire. In the same year, 19 people died in or following police custody – of those 19, 17 were white and two were black. If anything should concern us about these incidents, it's not alleged racism – it's the fact that so many involved people with addiction and mental-health issues. Indeed, 12 of the 19 people were identified as having mental-health concerns, and 14 had a known link to alcohol and / or drug abuse.
There is little doubt that British police forces have had problems with race in the past. Take, for example, the death in police custody of Christopher Alder, a Nigerian-heritage former British paratrooper, in 1998. A 2006 report by the Independent Police Complaints Commission said that four of the police officers in the custody suite when Alder died were guilty of the 'most serious neglect of duty' and 'unwitting racism'. And then, of course, there was the shockingly flawed Metropolitan Police investigation into the murder of black British teenager Stephen Lawrence in 1993. Indeed, the 1999 Macpherson report stated that racism was an important factor in the Met's botched investigation.
Although a lot has improved since then, there is still much more work to be done. For instance, police forces still need to build trust in some ethnic-minority communities, especially around sensitive police practices like stop-and-search.
But to argue, as Sharpton does, that racially motivated police brutality is a shared problem between the US and the UK is simply not rooted in reality. Sharpton has done a great deal for the cause of civil rights and social justice in the US. But he is not doing his cause any favours with this intervention into British race relations.
Culture warriors need to recognise that the US and the UK are very different – in their histories, in their cultures and in their laws. America's race war has no place here.
Rakib Ehsan is the author of the forthcoming book, Beyond Grievance, which is available to pre-order on Amazon.
To enquire about republishing spiked's content, a right to reply or to request a correction, please contact the managing editor, Viv Regan.