Is it offensive to call French people 'the French'?
The policing of harmless language is becoming more ridiculous by the day.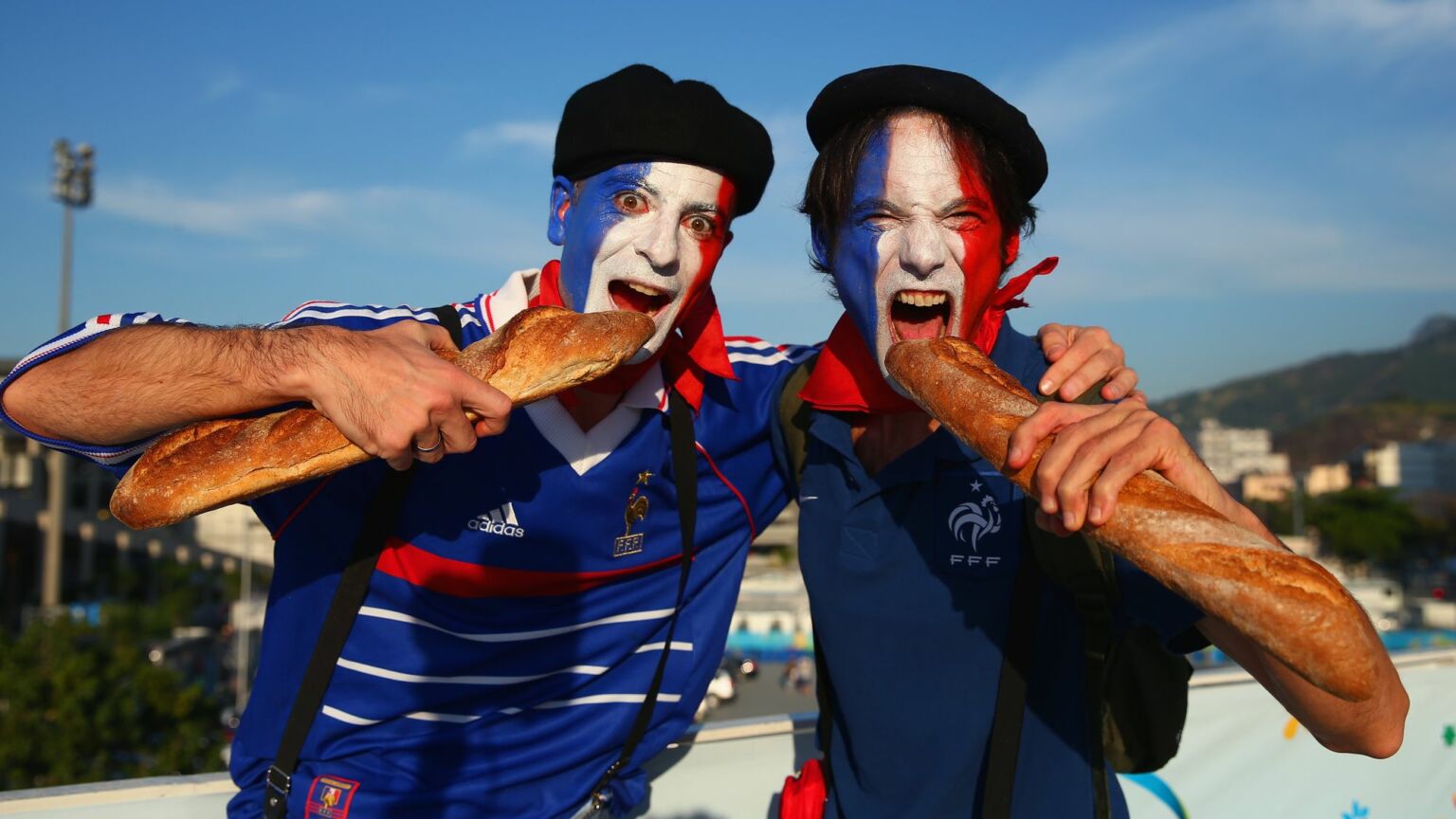 The Associated Press (AP) had a good deal of oeuf on its mush last week, after one of its Twitter accounts warned journalists not to refer to the French as 'the French', as this could be dehumanising and offensive.
To be fair, of course, such things are context-dependent. Sometimes, causing offence is exactly the effect one is aiming for. But the AP's new edict was not limited to expressions like 'as bad as the French', or indeed, 'worse than the French'. Let alone 'trust the bloody French', 'Sort of thing one might expect from the French' or 'The French might like to reflect on whom they owe their Liberté to in the first place'.
No, in the AP's telling, it is offensive and dehumanising even to write harmless phrases such as 'Meet the French in the semi-final', or 'thankfully, this was vetoed by the French' or just 'Would you prefer the Italian or the French?'.
The French were not singled out by the AP as a sensitive, easily diminished race. They were in a list of categories, with whom equal caution was advised. Most of the others, however, would be more universally pitied or condemned, such as 'the poor', 'the mentally ill' and 'the college-educated'. So you can see why the French got le hump. After the French embassy in the US mockingly changed its name to 'the embassy of Frenchness', the AP apologised and deleted its tweet.
The AP's general idea is that when the definite article ('the') is used to, well, define articles, to create sets, it can feel restrictive and even narrow to those who find themselves inside those lines. They would like to think they have more to offer to the world than their shackles. And I do understand that. Especially when those words gesture to a stereotype.
After all, it is not that long ago that 'the Jews' – or more abruptly still, the singular, 'the Jew' – were spoken of as having or lacking certain signal traits. Most people can see what's wrong with that now and they would cringe pretty hard if that sort of construction were ever heard on Question Time.
The AP's view is that one should find softer terms that suggest any given category is just a shade or perhaps a footnote in a person's life – almost an afterthought, rather than a hard outline. Rather than 'the poor, the mentally ill and the college-educated', we should say things like: 'Those living without funds, those facing mental-health challenges and those burdened by delusions of competence, aka bleeding know-it-alls.' The problem is that this is only a mincing step away from the knowingly ridiculous, absurdly genteel variations you sometimes hear, such as 'animals of the canine persuasion'. The sort of language bank managers used in Terry and June to suggest an education.
It's all very depressing. And this, remember, is not some deluded student body or a small municipal committee that has been captured by the woke. This is the AP – by some distance the largest and most authoritative news agency in the English-speaking world, and the source of the default style guide to writing elegant journalese. This is the guide hacks resort to in order to avoid getting hacked up by the sub. This is going to affect the copy you read (elsewhere at least).
While it's obviously delightful, as a rosbif, to see insinuations of Frenchitude treated as if they were as intrinsically insulting as a 'your mum' joke, there is a wider if rather joyless point that needs making here, too – about the pointlessness of policing language.
The reason this nonsense is ever coiling around our ankles is very similar to the reason that we have, every day now, some fresh outrage in the name of trans rights or diversity, equity and inclusion. It speaks to a determination to overthrow the tyranny of language. It arises from a suspicion that language itself is to blame for human behaviour – that language has not so much described the world, but has created it.
It is possible, of course, to dehumanise a group by focussing on one aspect of its character, whether it is a nationality or something morally freighted. But you are not going to stop people making assessments of people, and noticing how groups vary. Nor – within limits – should you. Pattern recognition is a key human trait. It's part of what makes us so adorably goofy. Seeing faces in three-pin plugs and mechanical coin-slot telescopes might not be very useful, but it does help us to feel some superiority to the chatbots, for now.
It might be hoped that this little French embarrassment alerts the AP to the folly of its Grail quest of creating a more sensitive lingua franca. Every so often, I like to hope that institutions like this, when captured by some mutant form of political correctness, will one day catch sight of themselves in the mirror, and like B-movie zombies – sorry, people living with being dead – recoil with horror. It happened very briefly last week in Scotland, with the jaw-dropping case of Isla Bryson, the male rapist whose transfer to a woman's prison was suddenly halted. But I am not optimistic. I would not describe myself as a 'pessimist' exactly, but I am certainly someone who is living with diminished hope.
Simon Evans is a spiked columnist and stand-up comedian.
To enquire about republishing spiked's content, a right to reply or to request a correction, please contact the managing editor, Viv Regan.