The trans war on the family
Gender ideologues are driving a wedge between parents and their children.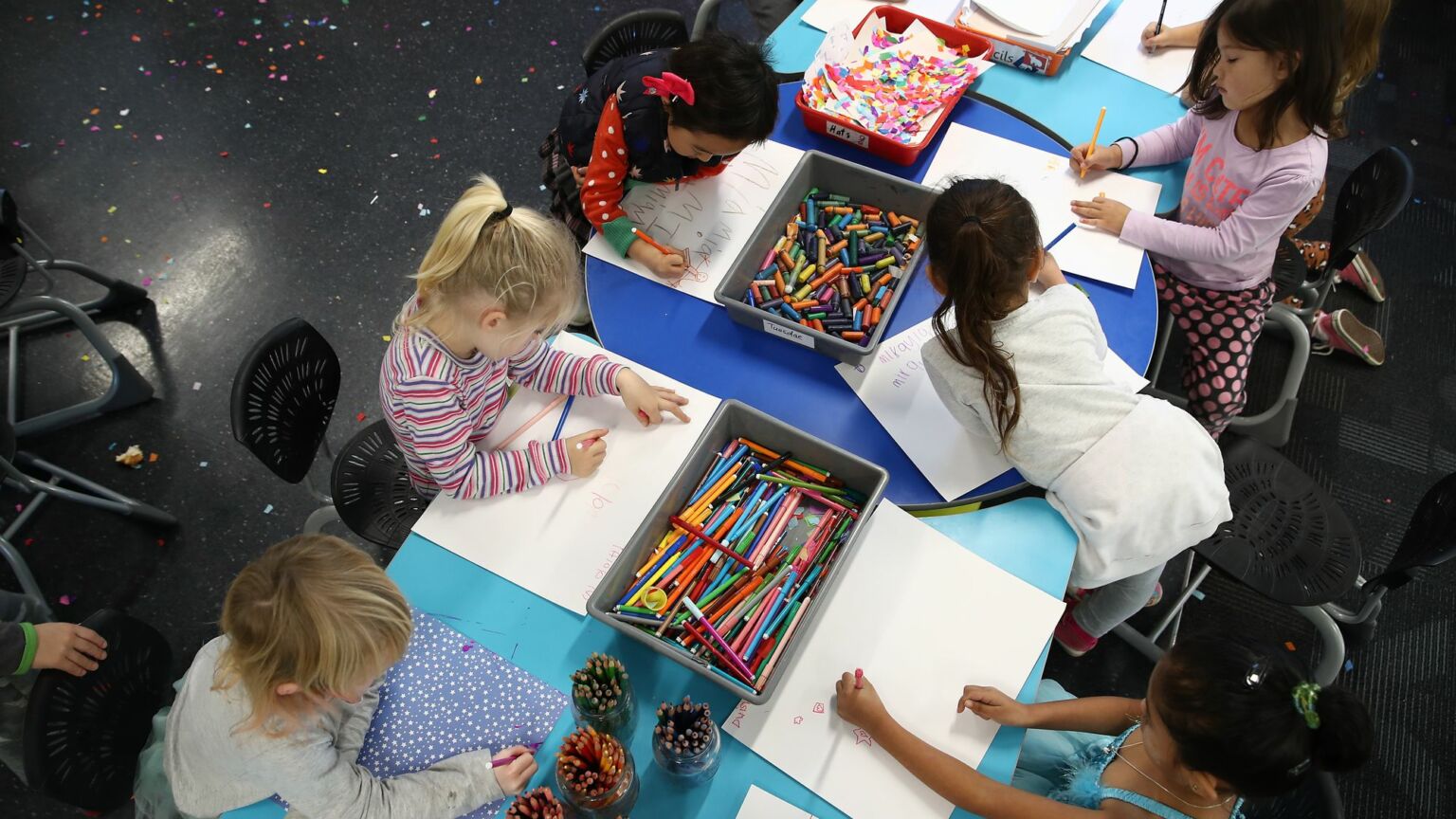 The great thing about parental love is that it is unconditional. Mums and dads love their children for who they are; quirks, flaws, warts and all. But rather than seeing this as a good thing, as a powerful instinct that protects children from harm and bonds families together across generations, transgender ideologues see it as a problem.
These activists hate it when loving parents question the idea that their beautiful child was somehow born in the wrong body and now needs a new name, pronouns and clothes. They get irate when a mum and a dad ask why their perfectly healthy daughter should sign up to lifelong medication and surgery. Having created the myth of the transgender child, activists are now waging a war in its name on parents and families.
The argument that parents are a threat to transgender children is made so frequently it risks becoming accepted as common sense. Campaigners point to surveys purporting to show that LGBT people regularly suffer abuse from their parents (without questioning why such research was commissioned in the first place or how 'abuse' is defined). Guardian columnist Owen Jones sees parents' 'failure to affirm' the identity of their transgender children as a form of abuse. If mums and dads do not take their child's word at face value when they call themselves trans, if they would prefer to wait and see whether a child persists in their new identity, he writes them off as child abusers. Actual parents, with real experience of gender-confused children, might see such waiting as being motivated by love. But not Jones. He is happy to tell them they are wrong and that 'the lives of countless LGBTQ+ children have been ruined by their parents'.
Schools seem to share activists' view that parents are a problem for transgender children. Indeed, it is not uncommon for schools to allow children to change their gender at school without their parents' knowledge. Teachers may even use two names for a child, a given-name with parents and a new name in the classroom.
This week, a New York Times columnist criticised attempts by US parents' rights advocates to ensure that schools inform families about changes to their children's gender identities.'The most immediate victims of such [a move]', she wrote, 'are trans kids who lack supportive families, and who stand to lose a place where they can safely be themselves outside of their homes'. For the discredited UK charity Mermaids, this push for secrecy extended to sending breast binders to children without their parents' knowledge.
Gender ideologues see all parents – not just the parents of transgender children – as a problem. They object to mums and dads asking questions about what children are being taught about gender identity in sex and relationships classes. Campaign groups are known to provide resources that teach children to question their gender identity. But despite the UK government's promises to make the curriculum more transparent, parents still report being prevented from seeing the materials that schools use. Meanwhile, parents who protest against drag queens reading stories to small children are branded 'far right' and 'conspiracy theorists'.
This crusade against parents, being waged in the name of transgender children, erodes the distinction between adulthood and childhood. Parents are treated like children – deemed in need of discipline and re-education – while children are treated like autonomous adults, capable of making life-altering decisions. In this way, what begins with a professed desire to protect trans children readily morphs into an all-out war on families.
Elsewhere, we're told that we should avoid 'automatically fetishising [the] family' and that families pose a threat to children. As author Sophie Lewis explains in her book, Abolish the Family: 'The family is where most of the rape happens on this Earth, and most of the murder. No one is more likely to rob, bully, blackmail, manipulate, or hit you, or inflict unwanted touch, than family.' From this relentlessly grim perspective, parental love is no more than, 'a shitty contract pretending to be biological necessity'.
With the biological family unit cast as a source of abuse, the path is cleared for other adults, especially those with views more aligned with transgender activists, to fill the gap. For adults, this might mean rejecting relatives in favour of a 'family' composed of random friends. But for children, it means swapping the unconditional love of parents for state functionaries with an agenda. The New York Times highlights a leaflet made by a teacher at a school in Wisconsin, which states: 'If your parents aren't accepting of your identity, I'm your mom now.' The leaflet is horrifyingly blunt and has understandably prompted outrage. But the broader message is being repeated to children daily – namely, that parents who do not fall in line with the latest trans thinking should be rejected. This is driving a wedge between parents and children.
Joanna Williams is a spiked columnist and author of How Woke Won, which you can order here.
To enquire about republishing spiked's content, a right to reply or to request a correction, please contact the managing editor, Viv Regan.