How trans activism took over the BBC
Even Auntie's science programming is now hobbled by gender dogma.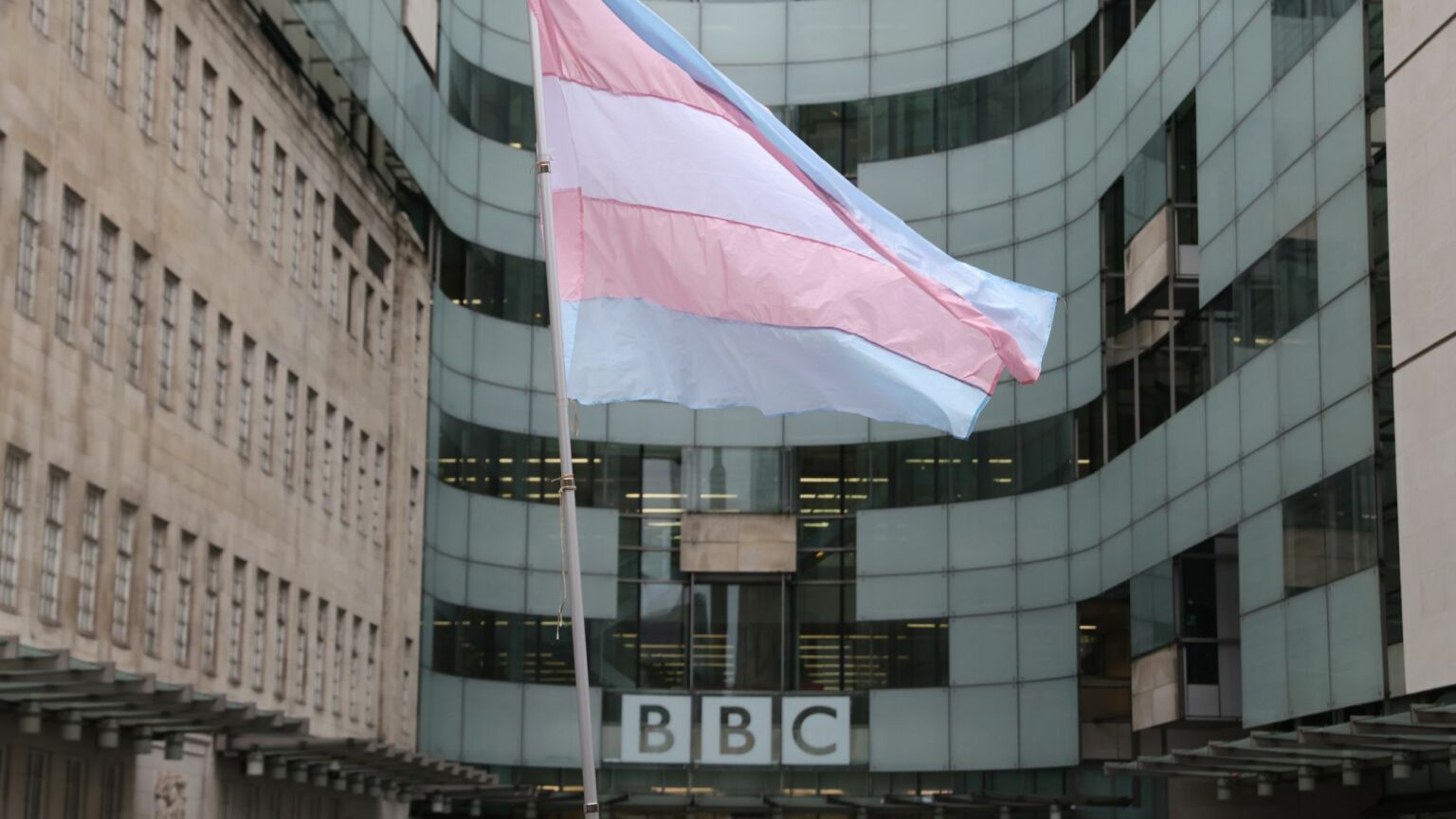 At a recent media conference, I bumped into Nathan Wren, the co-chair of BBC Studios Pride. Perhaps the most surprising thing of all about Nathan is that he works in the BBC's science programming. You'd think promoting deeply unscientific ideas like gender identity would disqualify someone from such a role. The belief that people can literally change sex, or that they have a hidden inner self at odds with their biological body, is really the stuff of science-fiction shows, like Doctor Who.
Back when I made science documentaries for the BBC, like Horizon, we producers were drawn to any contested subject like catnip. Audiences were, too. Back then, the public trusted the BBC to investigate impartially and to deliver a judgement they could rely on. Today, Horizon could make a very gripping episode on whether 'gender identity' is a real thing. But somehow I doubt it will anytime soon. Because at the BBC these days it is near impossible to challenge any of the tenets of gender ideology.
The BBC's capture by gender ideology first became clear to me in 2019, in its coverage of a story about archaeology. Scientists had discovered that a Viking skeleton, long assumed to be male because it was found with a warrior's grave goods, was actually female. Immediately, trans activists on Twitter took this as an opportunity to argue that 'she' must have been a 'he' – a transgender man. I turned to Alice Roberts, often cited by the BBC as an archaeology expert, for clarification. But instead of rebutting the claims, she repeated them, saying that both gender and sex are socially constructed. Or as she put it, in gender jargon, quoting a fellow activist: 'Sex and gender are best conceptualised as points in a multidimensional space.'
Gender ideology like this is embedded across the BBC, including in its science output. Dr Xand van Tulleken, co-presenter of Trust Me, I'm a Doctor, frequently refers to pregnant women as 'pregnant people', for instance.
So what gives? Why does gender ideology now seem so prevalent at our national broadcaster? In 2018, the BBC published a report on 'LGBT Culture and Progression', which the BBC co-authored with its internal Pride group. The document's 10 recommendations include calls to 'routinely increase the incidental portrayal of LGBT identities' and to 'increase the authenticity and accuracy of LGBT portrayal'. It also pledges to regularly review programming to 'ensure that the full range of fluid sexual orientations and gender identities are represented'.
In other words, members of the BBC Pride group are being encouraged to drive the BBC's editorial content.
Another section of the report finds that while news output 'often presents balanced debates on LGBT issues', this was 'at odds with the BBC's corporate stance on LGBT inclusion'. Free debate and alternative perspectives, it essentially suggests, should be reined in for the good of inclusion. Back in 2018, the BBC may have had some semblance of balance on LGBT issues, but even that was too much for its activists.
In another report in 2021, the BBC pledged it would 'continue to work to become more inclusive of all our LGBTQ+ colleagues, especially our trans and non-binary colleagues'.
The irony is that all these attempts at 'inclusion' end up being counterproductive. When I worked at the BBC 20 years ago as an openly gay man, I never gave a second's thought to prejudice from my colleagues. Yet today the BBC's LGBT staff don't seem to think about anything else. Hundreds of thousands of pounds of licence-fee payers' money has been splurged on the struggle to make LGBT staff at the BBC feel 'represented'. And yet the calls for 'inclusion' only ever grow louder.
BBC management appears caught in a cycle of performative self-flagellation over LGBT issues. All this ever seems to do is make its activist employees more upset. It's time the higher-ups pushed back a bit for once. Impartiality and scientific truth are on the line.
Malcolm Clark is a TV producer.
To enquire about republishing spiked's content, a right to reply or to request a correction, please contact the managing editor, Viv Regan.