The road to prohibition
Labour's plan to ban cigarette sales is hideously illiberal.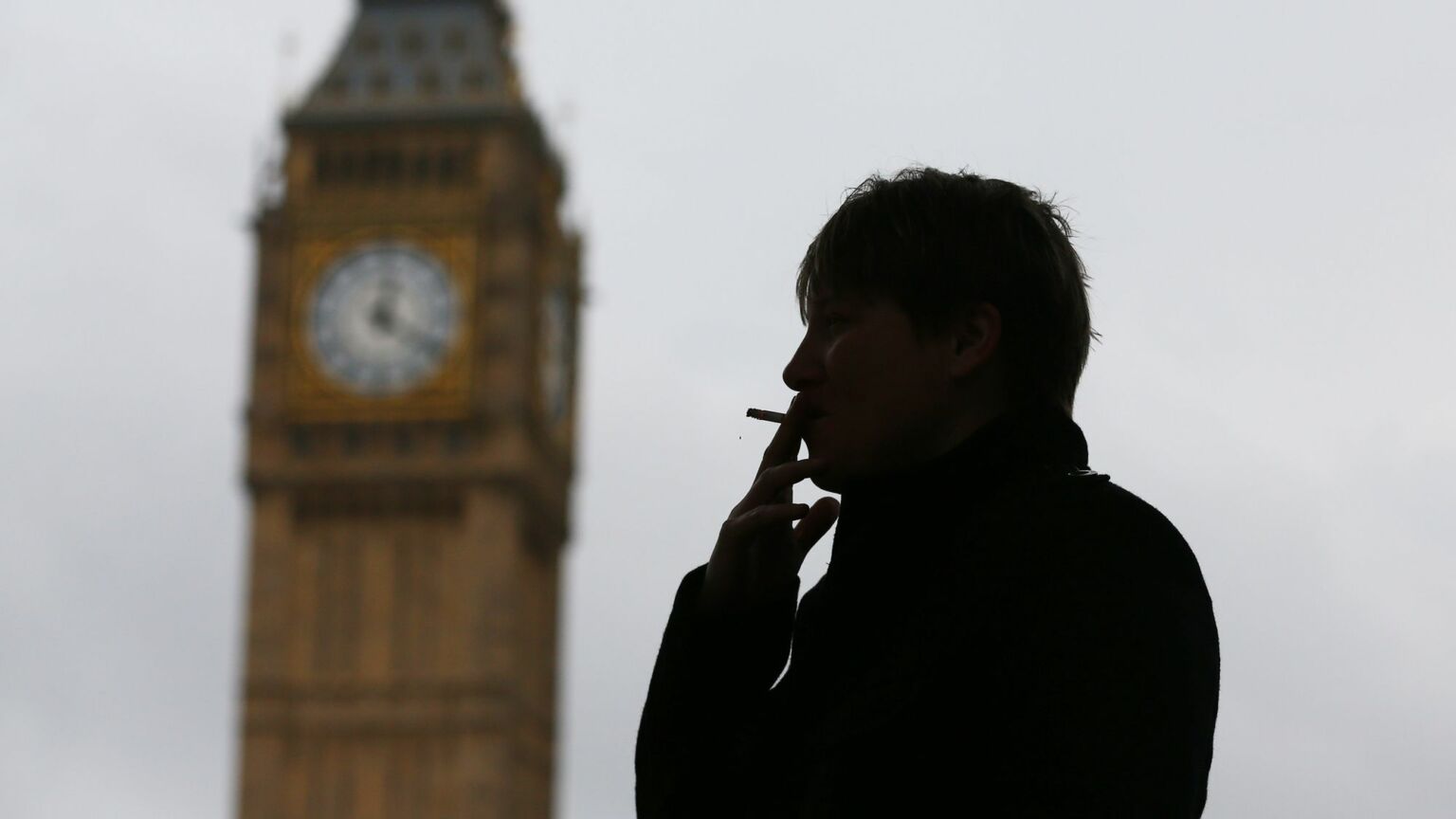 Last month, the New Zealand parliament passed a law that will prohibit anyone born after 2008 from ever buying cigarettes. Nothing spreads so quickly in politics as an illiberal 'public health' policy, and so it was no surprise to hear Wes Streeting, UK shadow health secretary, announcing over the weekend that he is keen to copy the Kiwis. If elected, Labour will launch a public consultation on incremental prohibition.
In an interview with The Times last week, Streeting said that he 'hated the smell of cigarette smoke growing up'. He also wants to clamp down on e-cigarettes, because he is 'sick and tired of seeing young people congregating outside vaping shops'. Mr Streeting is clearly not a man to be messed with. Mildly irritate him at your peril.
Having spent most of my adult life studying the machinations of mendacious prohibitionists, I can tell you how this will play out. These things usually start with a politician in a thinly populated Anglophone country seeking to make a name for themselves – Ireland pioneered the indoor smoking ban, Canada pioneered graphic warnings on cigarette packets, Australia pioneered plain packaging, Scotland pioneered minimum pricing for alcohol, etc.
It helps if you have a prime minister who is looking for a 'legacy'. Tony Blair passed the smoking ban at the fag end of his premiership. England's target of going 'smoke-free' by 2030 – which was never voted on in parliament and didn't even get a mention in the last Conservative manifesto – was Theresa May's last-ditch attempt to be remembered for something other than not getting Brexit done.
New Zealand fulfils both criteria and is the perfect test tube for Prohibition 2.0. It is a remote country of five million souls and is led by 'progressive' authoritarian Jacinda Ardern, whose days in power are numbered. It is a little-known fact that New Zealand flirted with alcohol prohibition a hundred years ago, holding no fewer than five referendums on the issue between 1911 and 1922, which the prohibitionists lost by the thinnest of margins. New Zealand had a lot more drinkers in those days than it has smokers today. So the stage is set.
Since the smoking age is 18 in New Zealand, the lifetime prohibition on cigarette sales to anyone born after 2008 won't have any effect until after 2026. By which time Ardern will have left office, probably to take a cushy job at the World Health Organisation. In the meantime, anti-smoking fanatics will be frantically lobbying their governments to 'follow New Zealand's world-leading example'.
The public consultation mooted by Wes Streeting makes it almost inevitable that the UK will emulate the Kiwis. The public-health blob will inundate the consultation with carbon-copied responses in favour of prohibition, and if the government declines to introduce the policy or decides to wait for further evidence, nanny-state activists will portray this as a 'u-turn' and accuse Streeting of being in the pocket of the tobacco industry. That is exactly what happened in the plain-packaging campaign.
Once introduced, the zealots will turn their attention to getting vaping banned. And when the target audience turns 18, the predictable consequences of prohibition will start to bite. The black market in tobacco will reach new heights. In Britain, 2.5 billion cigarettes and 4.6million kilograms of rolling tobacco are already sold illicitly each year. If we decide to stagger even further down Loony Avenue and copy New Zealand's policy of removing the nicotine from cigarettes as well, the illicit trade could make up nearly 100 per cent of tobacco sales. Tobacco duty, which brought in around £10 billion last year, will fall and so other taxes will have to rise.
After a few years, Britain will be an explicitly two-tier society. Many people will comment on how weird and unfair it is that 26-year-olds are allowed to buy cigarettes, but 25-year-olds are not. No one will be more critical of this arbitrary lifestyle apartheid than the public-health campaigners who lobbied for the law in the first place. They will call on the government to create a 'level playing field' by banning the sale of cigarettes altogether. After a token public consultation, an ambitious young health secretary will agree to do so and, from 1 January in a year not too far from now, the war on drugs will be expanded to include tobacco. A spokeswoman for, say, Action on Smoking and Health will insist that it is not really prohibition, because people will still be able to grow tobacco in their gardens.
Can anyone seriously deny that this outcome, or something close to it, will be the conclusion to the fundamentally dishonest game of cat and mouse that anti-smoking activists have been playing for several decades? Let's face it, it has always been the plan and the scoundrels of public health were lying when they said it wasn't.
It's the dishonesty of the whole enterprise that irks me more than anything. I remember the squeals of outrage from anti-smoking activists whenever they were accused of harbouring prohibitionist thoughts. They would swear on a stack of Bibles that they only wanted an advertising ban, non-smoking sections in restaurants, bigger warnings on cigarette packs, plain packaging and so on. They would protest that of course they respected the rights of adults who chose to smoke. Any suggestion to the contrary was in the fevered imaginations of hysterical libertarians.
Where are these people now that New Zealand is actually introducing prohibition? How do they feel about the political party that is tipped to form the next British government being keen to do likewise? Do they feel betrayed by politicians who have taken their ideas to illiberal extremes? Are they disappointed that their 'think of the children' rhetoric has got out of hand? Of course not. They're laughing up their sleeves and congratulating themselves on gaslighting the public year after year. With the proverbial frog now boiling, they can do it all over again with vaping, gambling and alcohol, secure in the knowledge that they won't be rumbled until it's far too late.
Christopher Snowdon is director of lifestyle economics at the Institute of Economic Affairs. He is also the co-host of Last Orders, spiked's nanny-state podcast.
To enquire about republishing spiked's content, a right to reply or to request a correction, please contact the managing editor, Viv Regan.