Why don't we ever hear the good news about climate?
Climate-related disasters are killing fewer people than ever.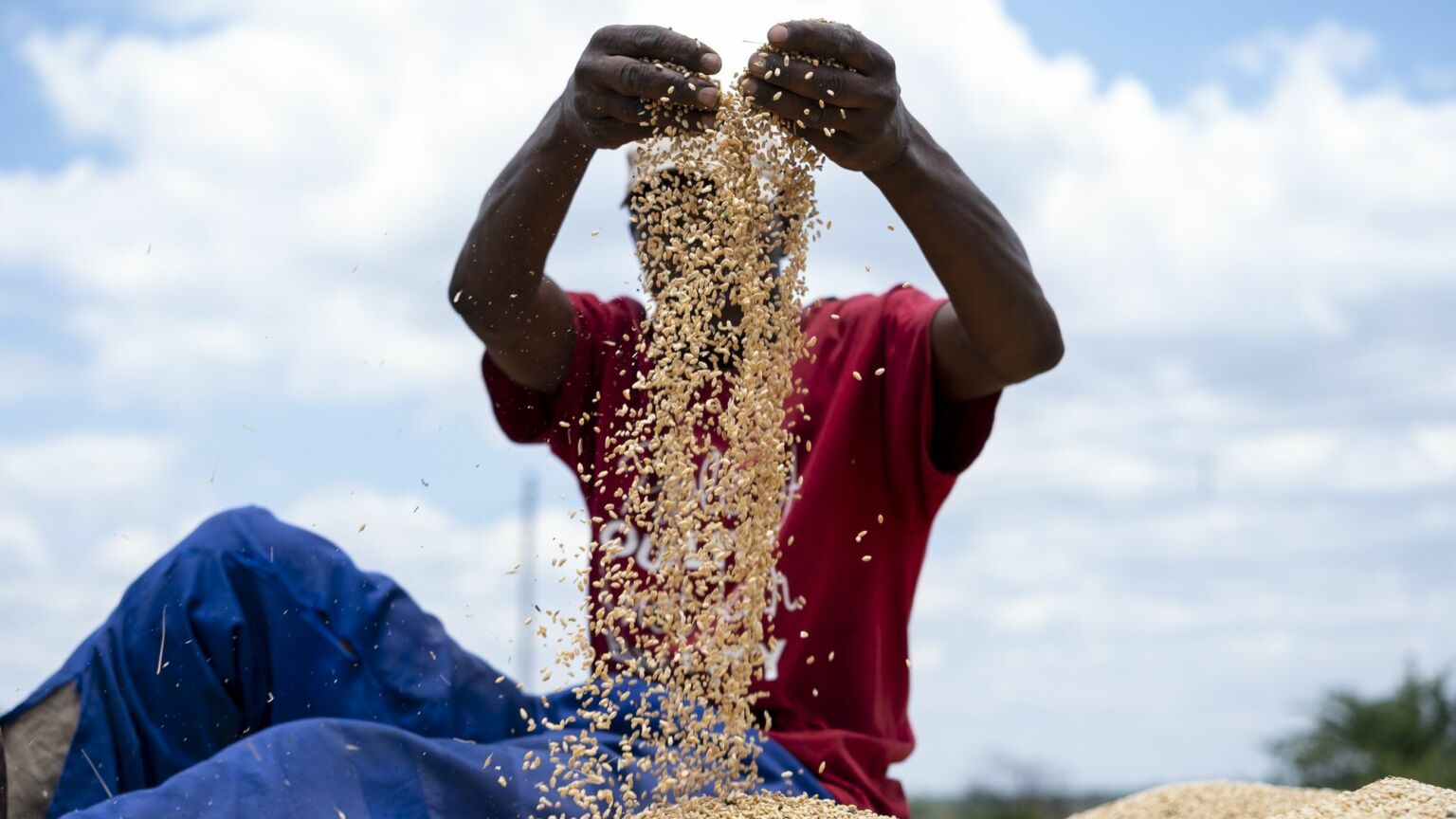 It has been almost impossible to miss the recent media reports that 2022 was the UK's warmest year on record. But did you also spot the news that 2022 was another year of exceptionally low climate-related deaths across the world? This good news comes from data from the OFDA / CRED International Disaster Database and was noted by economist Bjorn Lomborg on 1 January. Yet few, if any, mainstream media outlets decided to report it.
The 2022 numbers are provisional and may increase slightly, but climate-related deaths will almost certainly end up lower than they were five, 10 or 20 years ago – and this is part of a longer-running downward trend. Our schools provide many hours of lessons on climate change, but I wonder how many teachers, let alone pupils, are aware that climate-related deaths have decreased by as much as 97 per cent over the past 100 years, as the OFDA / CRED data show.
The fact that climate-related deaths are decreasing does not mean climate change is not real, or even that it is not a problem. One reason deaths have fallen is that increased wealth and lower global-poverty rates have improved our ability to protect people when climate disasters happen. Even so, you would think awareness of this positive trend would provide important context for public debates over climate policy.
It is not just climate-related deaths that are falling. The economic costs caused by climate events have also decreased by about 20 per cent over the past 30 years. And although experts tell us that climate change will affect food production, data from the UN Food and Agriculture Organisation show a steady increase in global food production since 1961. The increase has slowed more recently, but production in 2020 (the latest available year) was still eight per cent higher than in 2010. And those figures show production per capita, meaning they take into account the large increases in global population over the same period.
Total food production might be up, but what does this mean for the poorest and most vulnerable? There is good news on this front, too. The UN estimates that the number of people suffering from undernourishment has dropped significantly over the past 20 years. Numbers rose a little in 2021 (the latest year of data), but that is largely due to lockdown policies, which have contributed to global poverty.
For some reason, much of our media seem keen only to report on the bad news, even when that bad news is based on modelled projections of what might happen in the future, as opposed to real-world data.
It is hard to see how such an approach can benefit the public debate over climate change. Although perhaps the key word here is 'debate'. Our political, academic and media establishment seems to have decided that there is no debate to be had on climate change – the science is settled and anyone who disagrees is a 'denier' or a promoter of 'misinformation'. Journalists, in particular, seem to take this view. Perhaps they feel it would almost be letting the side down to focus on trends that challenge the consensus that climate change represents an existential threat to humanity.
One way to break out of this lazy way of thinking is to distinguish between climate change and climate-change policy. Even if you believe that the 'science is settled' on climate change, there must still be room for debate about the most appropriate policies to address climate issues. That being said, the notion of 'the science' being 'settled' in an area as dynamic and uncertain as the climate is clearly nonsense.
The UK's current Net Zero approach to climate policy is based on the assumption that reducing carbon emissions over the next 30 years will lead to predictable and significant benefits in terms of reduced climate disasters in the longer term. There are a lot of uncertainties in that assumption. And it is not remotely clear that the likely benefits justify the eye-watering sums of public and private expenditure that would be needed to decarbonise society. There also seems to be very little appetite in the political and media establishment for considering whether there are alternatives to Net Zero that might have a better cost-benefit trade-off. These might include investment in adaptation to climate change, as well as policies that allow for some continued use of cheap and abundant fossil fuels rather than trying to eliminate them entirely.
Because the debate on climate-change policy has been so successfully shut down, a number of major planned polices have gone dangerously unscrutinised, such as
the phasing out of investment in fossil-fuel-based energy sources, the ban on the sale of non-electric cars from 2030 and the move away from the use of gas for domestic heating. Each of these policies involves significant public and private expenditure and fundamental changes to how we live our lives. They must be subjected to public debate and challenge. We need to establish whether any likely benefits can justify the huge disruption and costs they will inevitably entail. If those promoting Net Zero are right that these policies are essential for the long-term survival of society, they should not fear having to make that case in public.
We need to have a serious debate about these issues in 2023. And we can start by telling people the good news about the climate.
David Paton is professor of industrial economics at Nottingham University Business School. Follow him on Twitter: @CricketWyvern
To enquire about republishing spiked's content, a right to reply or to request a correction, please contact the managing editor, Viv Regan.