'Minor-attracted people' is an attempt to sanitise child abuse
The rise of this new, politically correct term for paedophiles should set off alarm bells.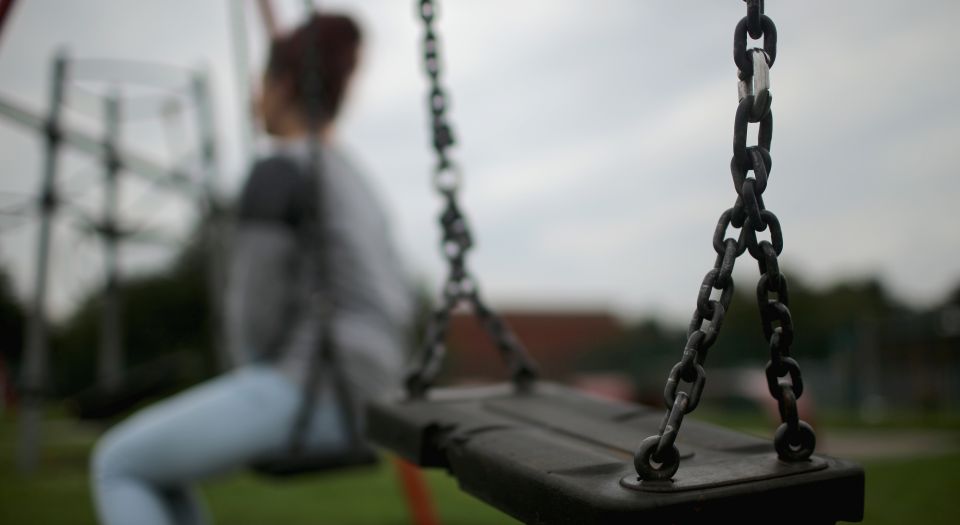 Won't someone think of the feelings of paedophiles? It seems some public bodies have, and they are willing to change the language of their output to accommodate the sensitivities of this most dangerous group. Between Christmas and New Year's Eve, Police Scotland were blasted for referring to those who abuse children as 'minor-attracted people', or 'MAP', in a report for a European Commission project. It seems that, just as fat people are now euphemistically referred to as 'plus size', and men in dresses have been rebranded as 'transwomen', child abusers are considered, by some, to be just another minority whose preferences deserve respect.
After an online backlash, Police Scotland were quick to point out that the phrase 'minor-attracted people' was a quote from the EU's proposals for the project, which was set up to tackle child abuse. In a statement, Police Scotland said that it had lobbied against the use of the term MAP at a meeting of European partners in September 2022.
Notably, MAP is the word preferred by groups who campaign to remove the 'stigma' associated with adults who want to sexually abuse children. It is a term often used by dangerous people who believe they have been victimised by a hostile society. It must be resisted.
Anna Zobnina, coordinator of the European Network of Migrant Women (ENoMW), has serious concerns about the normalisation of the term MAP by official bodies. She recently wrote to EU commissioner Mariya Gabriel to ask for an inquiry into how the term came to be adopted. Zobnina argues that those targeted in the €7million European Commission project would be more accurately referred to as 'paedo-criminals'. She believes the use of the term MAP can be understood as part of a campaign to recategorise child abusers as 'simply "adults attracted to children"', whose illegal actions are 'driven by their otherwise normal and legitimate "attraction"'.
Police Scotland's use of 'MAP' may have hit the headlines, but the news has been a long time coming. Zobnina believes pro-paedophile lobby groups have been pushing the term since the 1990s. More recently, the odious euphemism has been given a veneer of scholarly legitimacy by academics. It seems fair to assume that organisations aiming to remove the stigma of paedophilia are influencing policy. Who exactly advised the European Commission to adopt this kind of language remains a mystery, but there are several organisations that push it.
The US-based group B4U-ACT, which was founded by convicted child molester Michael Melsheimer, describes itself as helping professionals to 'learn more about attraction to minors and to consider the effects of stereotyping, stigma and fear'. As revealed by journalist Anna Slatz, B4U-ACT has funded doctoral research students at universities across the world, including in the UK.
B4U-ACT is not the only such group to have links to academics. California-based Prostasia, which advertises itself as a 'child-protection organisation', runs a 'support club' for 'MAPs'. In its 2021 annual review, Prostasia says it acts 'as a watchdog on extremism in the cause of child protection' to address 'the human-rights impacts of child-protection laws and policies'. Prostasia works with several universities, including Nottingham Trent in the UK.
Perhaps universities are a soft target because people who work in the realm of ideas are more likely to be detached from their real-life consequences. In a lecture hall, to talk of paedophiles as a stigmatised, marginalised minority might simply sound edgy rather than dangerous. It might even attract grant funding. But for victims of child abuse, these matters are not simply theoretical.
The academic war on 'stigma' of all kinds makes it easier to sneer at anyone who tries to warn about the influence of paedophiles on public bodies. They can be dismissed as hysterical and backward. Ironically, to be seen as judgemental or morally absolutist carries the heaviest stigma today.
We have been here before. The influence of the Paedophile Information Exchange (PIE), founded in Edinburgh in 1974, should be a warning against complacency. Then as now, the language used was of liberation, discrimination and human rights. And, then as now, it was largely those on the progressive left who were duped, while academics offered an intellectual rationale for the cause. The legitimate campaign for gay equality was used as a cover to further the sinister aims of child abusers. Thankfully, PIE was dissolved a decade later after many of its key figures were jailed.
This time there is a greater risk that paedophilia could be successfully rebranded. A cadre of queer-theory-addled academics seem to believe that all social barriers exist to be destroyed. Today's abundance of pornography is also encouraging some people to seek out ever-more extreme sexual fantasies. Meanwhile, many dangerous communities have emerged online, where disordered and depraved individuals anonymously seek each other out and build cultures based on abuse.
It is hard to avoid the feeling that society is now primed for this last taboo to fall. And if it does, there will be those who cheer, and think the social acceptance of paedophiles is progress. Plain-speaking and honesty might be our last defence against this. We must reject the sanitising term 'minor-attracted people'. This attempt to sugarcoat the reality of child abuse is profoundly dangerous.
Jo Bartosch is a journalist campaigning for the rights of women and girls.
To enquire about republishing spiked's content, a right to reply or to request a correction, please contact the managing editor, Viv Regan.