Germany's shattered illusions
The complacency of the German elites was exposed for all to see this year.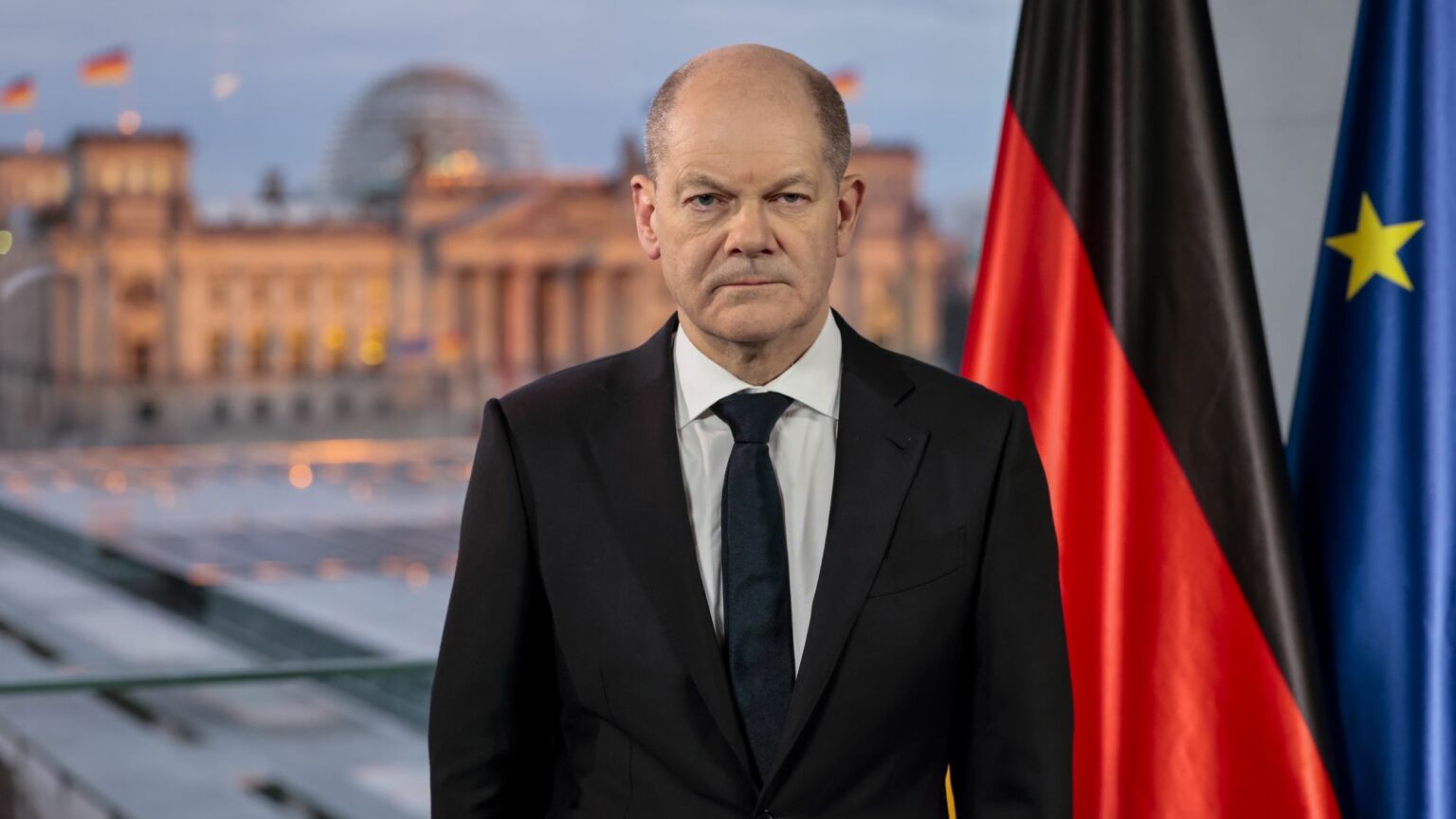 Donate to spiked this Christmas, and help keep us free, fearless and independent.
In late February, just days after Russia invaded Ukraine, German chancellor Olaf Scholz announced that we had arrived at a historical turning point (Zeitenwende). It was a much-praised speech at the time. Scholz appeared to be signalling that Germany would have to change its ways. It could no longer depend on Russian gas or believe that peace in Europe would be permanent. It was time for Germany to get real. It needed to build up its energy capabilities and start investing in its military.
Ten months on and the courage and determination expressed in the Zeitenwende speech has all but disappeared.
In the summer, commentators were already asking what exactly Germany was doing to make good on Scholz's promises. How, for instance, was it improving its defence capabilities? Why was it still being so slow in providing support for Ukraine? 'With his Zeitenwende speech, Scholz was the man of the hour', remarked one pundit in September, 'but [he] has done almost nothing significant to follow through'.
Of course, the situation in which Germany now finds itself is not all the fault of Scholz's coalition government. After all, it was former chancellor Angela Merkel who ordered the closure of Germany's nuclear power stations in 2011 and made Germany increasingly dependent on Russian gas. It was her government's decisions, not Scholz's, that paved the way for today's energy shortages and the resultant economic crisis.
And Germany really is in a serious economic crisis. In May, Germany, long an exporter, experienced its first trade deficit in over 30 years. In November, inflation reached a record high of 10 per cent. GDP growth for 2022 sits at just 1.6 per cent. Next year, it's set to get worse, with the economy predicted to contract by 0.6 per cent, more than any other country in the Eurozone.
The current government is not doing itself or Germany any favours. Far from embarking on a new course, Scholz's government is carrying on just as its predecessors did. It is continuing to reject nuclear power. And it is still posturing over climate change, while at the same time restarting coal-fired power stations.
The government is also failing to make Germany less dependent on authoritarian governments, despite being stung by its dependency on Russia.
China is a case in point. In September, vice-chancellor Robert Habeck boasted that Germany would take a more hawkish stance on China. 'The time of naivety toward China is over', he said. Despite this, Germany remains even more economically dependent on China than it had been on Russia. Hence, it was hardly a surprise when Scholz, just weeks after Habeck's China comments, became the first Western leader to visit China after the Communist Party had allowed President Xi Jinping to become president for life.
Or take Qatar. At this winter's World Cup, German interior minister Nancy Faeser wore a 'OneLove' armband in opposition to Qatar's repressive laws on homosexuality. At about the same time, in November, the German government signed a 15-year deal for liquefied natural gas with Qatar. The hypocrisy was all-too obvious. 'Germany has won the World Cup of double standards', ran one headline.
Little wonder, then, that as the year comes to a close the approval ratings for Scholz and his government have reached a new low. In a survey from early December, 63 per cent of respondents said they were dissatisfied with the government's performance. Other polls have shown that if elections were held today the government would lose its parliamentary majority.
Unable to face up to its own problems, the coalition has been busy hyping up the threat posed by alleged right-wing terrorists and populists. This battle against a vague far-right threat is one of the few things that seems to provide the coalition with a semblance of purpose. This all came to a head in early December, when justice minister Marco Buschmann announced a nationwide raid against a suspected far-right terrorist network. Twenty-three people were arrested and they now stand accused of planning an armed attack on the Bundestag. Among those arrested was a former parliamentarian for the right-wing populist AfD party. This has prompted several senior government politicians to demand a complete ban on the AfD. These calls come at a time when the AfD is rising in the polls.
You can understand why some voters are now turning to the AfD. This year has shattered the authority of Germany's leaders. It has exposed both their complacency and the exhaustion of their political worldview. In that sense, it really does feel a lot like the end of an era. For it to be a true historical turning point, however, we will need something entirely different to replace these tired elites.
Sabine Beppler-Spahl is spiked's Germany correspondent.
To enquire about republishing spiked's content, a right to reply or to request a correction, please contact the managing editor, Viv Regan.