The New York Times' shameless Covid contortions
Even as China relaxes its lockdown, the US liberal media are still whipping up fear.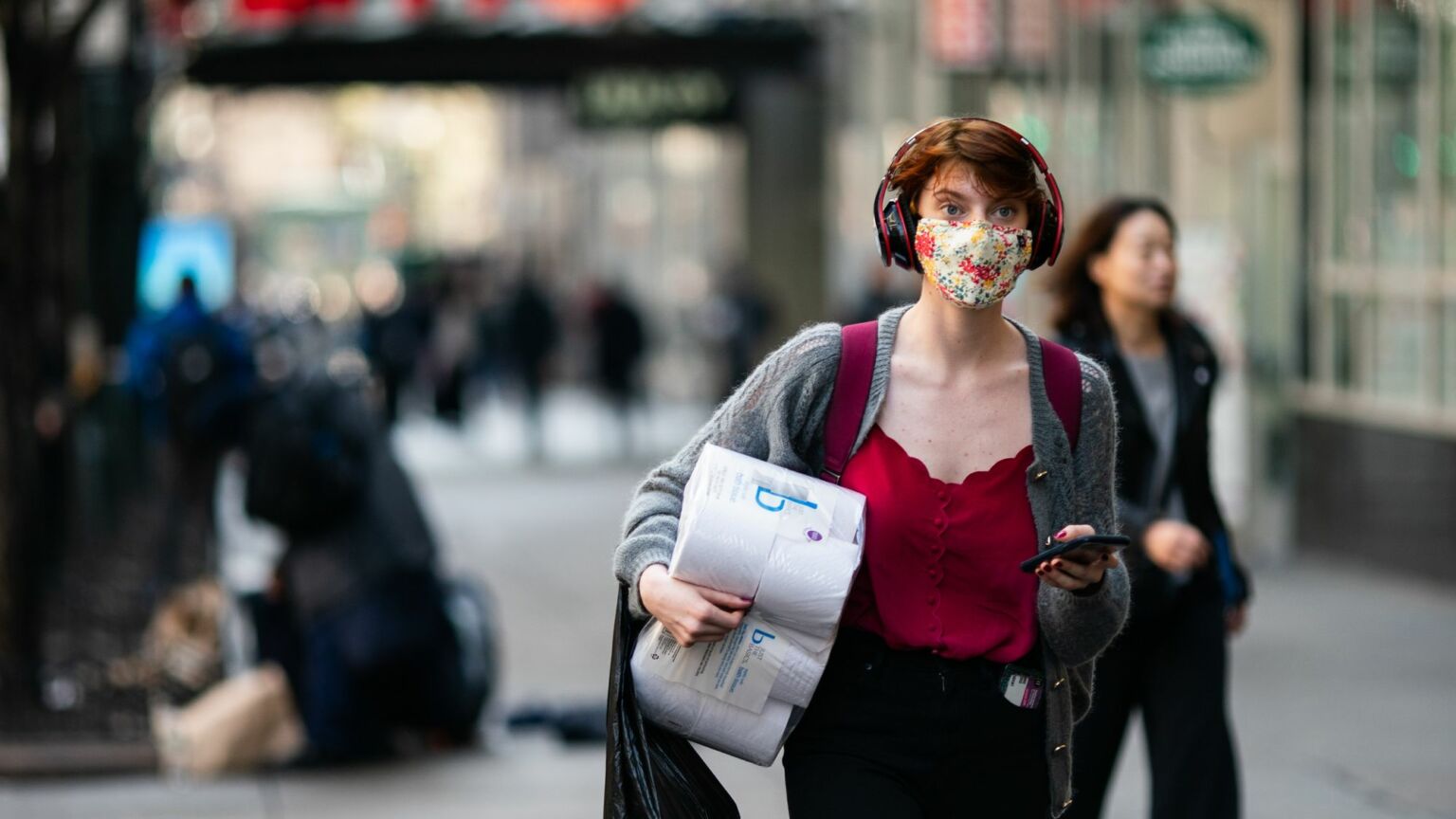 The New York Times has just discovered that some Americans are no longer wearing masks. Welcome to life in the mainstream-media bubble.
The Times sent its reporters last week across Los Angeles County to assess the state of Covid precautions. Los Angeles is at the epicentre of a national movement among blue-state health officials and their press allies to scare the public back into Covid submissiveness. The director of Los Angeles County's Department of Public Health, Barbara Ferrer, has proclaimed: 'This is the time for everyone to put their mask back on right now… We need to get the mask back on.' If residents insist on holding a Christmas party, it should be held outside and guests should be tested before arrival, according to Ferrer. The Los Angeles Times has been backing up her campaign, with recent headlines like: 'Dangerous weeks ahead in LA County as coronavirus suddenly surges.' 'Dangerous' here equates to around a dozen Covid deaths per day in a county of nearly 10million people. LA County, like other jurisdictions, does not distinguish deaths with Covid from deaths from Covid, making even that small tally a likely exaggeration.
Last week, the New York Times decided to venture forth into this 'dangerous' surge. And what it found was apparently stunning and newsworthy. For instance, it reports that a mother and children shopped for groceries in the south-east corner of Los Angeles County without masks, while half of the employees in that same Boyle Heights supermarket wore no face coverings. (The New York Times was seemingly not surprised by the 50 per cent of workers who still were wearing face coverings.)
It also reports that a 60-year-old retired screenwriter flew from LA to New York without feeling the need to don a mask while on the plane. This screenwriter told the Times reporters that he was 'less worried about getting sick by Covid' than he was about 'being inconvenienced by Covid'. So noteworthy was this sentiment that the paper highlighted it in its print edition: 'Less worried about catching a virus than about "being inconvenienced" by it', reads the pull quote.
The Times is clearly struggling to make sense of what it is seeing. The 'perception of the coronavirus, in the age of vaccines and survival stories', it says, has 'seemingly evolved from a deadly threat to an annoyance for the healthy'. Those Covid 'survival stories', seemingly as dramatic as surviving an avalanche, have presumably influenced people's perceptions. The reporters can't be too sure of their diagnosis for this cavalier attitude, however, so they are careful to couch their reporting in terms of impressions and appearances. Healthy individuals 'seem less concerned about Covid this December', they offer tentatively.
Just as it did at the height of the Covid pandemic, the New York Times trots out its usual phalanx of 'health experts' to rebuke those members of the public who are insufficiently fearful. Readers who hoped that they had heard the last of Michael Osterholm, the director of the Center for Infectious Disease Research and Policy at the University of Minnesota, will have likely underestimated the tenacity of both the New York Times and its safetyist sources.
In his latest NYT appearance, Osterholm complains that seven of his acquaintances have contracted Covid in the past two weeks. 'Why?', he asks rhetorically. 'Because they think it's over', he answers. 'What they're trying to do is move into a post-Covid world. And unfortunately, that world isn't ready for us yet.' That post-Covid world will never be ready for us, in the eyes of Osterholm and his colleagues. The virus, he 'warned', in the Times's paraphrase, 'is still in the driver's seat' – and perhaps it always will be.
Did the Times ask Osterholm how sick his seven acquaintances became? It would appear not. One may surmise with a high degree of confidence that their illness would have been manageable and temporary. But Osterholm and the Times continue to obey the rule of all safetyist Covid reporting: flog the case count and ignore the mildness of the cases.
The Times article does eventually reveal the number of daily Covid deaths nationally: just 290 a day. In a population of 332million, those 290 deaths work out to 0.087 deaths per 100,000 people, or 0.87 deaths per million people. In 2022 so far there have been about 2,000 deaths per day from heart disease – over six times as many daily deaths as the current Covid death count – and nearly 1,700 per day from cancer – over five times as many daily deaths as the current Covid death count. Yet the Times is not urging people to stop snacking between meals and to get off their butts and exercise: that would be fat-shaming. It does imply, however, that those who are trying to 'move into a post-Covid world', in Osterholm's words, are being selfish. 'The early days of "What I do affects you, and what you do affects me" – there are very few people who still think that way', the chair of the department of medicine at the University of California, San Francisco told the paper. Americans have moved from a 'communal point of view to this individual risk-benefit point of view', said chair Robert Wachter. (Of course, risk-benefit analysis should have guided Covid policy from the beginning.)
A paper in a red-state jurisdiction that commissioned an article today on the absence of mask-wearing would be a laughing stock. But for the Times' readers, a report on the bare faces of Los Angeles provides interesting information about a world beyond their ken. These are the same readers for whom the paper continues to provide its 'Coronavirus Update' page, gamely mapping out viral 'hot spots' in the United States. (The update for 11 December 2022 classifies minute sections of Wyoming, Texas and Oklahoma as 'hot spots'. Undoubtedly this dire analysis would come as news to those states' residents.)
Covering Covid fatigue in Los Angeles allows the Times to maintain the safetyist stance it has taken throughout the pandemic. Covering China's recent Covid turnaround, however, presents a dilemma. After all, China's draconian policies were once the envy of Western media. The New York Times celebrated China's sagacity in 2021 with an article headlined 'Power, patriotism and 1.4 billion people: how China beat the virus and roared back'. Bloomberg News was just as admiring as recently as February 2022. 'Why the world needs China's Covid-zero policy: The alternative is a massive surge in infections and deaths that could bring global supply chains to a halt, sending inflation higher', it said.
In the face of public protests, China has now loosened its mass quarantines and lockdowns. It is also now telling the truth about the Omicron variant: that it is far milder than earlier variants. What is a safetyist Western news source to do in response to this? Admit that Zero Covid was an insane, unscientific policy, whether practiced in China or in New York State? Unthinkable. The New York Times opts to mock China for its inconsistency instead. It accuses China of an 'audacious revision of history' in urging the public not to be fearful of Omicron. But it is actually the Times that is revising history.
The Times chuckles at China's reversal on the lethality of Omicron. State television 'trumpeted assertions that more than 90 per cent of cases of the year-old Omicron variant are mild or asymptomatic, without explaining the sudden embrace of such conclusions', the Times notes. Better late than never. However belated, China's acknowledgement of Omicron's anodyne nature is at least more honest than the Times and its phalanx of fear-mongering experts. The mainstream media in the US are still not sharing the truth about the mildness of Omicron.
The Times asserts that China's Covid loosening was a 'vindication' for local health experts who had been 'silenced or ignored' for questioning China's zero-tolerance approach. Yet the Times and other media and tech outlets have never apologised for their attempts to demonise and silence the authors of the Great Barrington Declaration, which laid out the scientific and policy case against lockdowns.
The mainstream media and their pro-lockdown experts are determined that the US should never emerge from what was the biggest policy failure in our nation's history, even as many Americans have tuned out the persistent fear-mongering. Safetyism serves too many ideological agendas to be willingly cast aside.
What remains to be seen is who will write the history of this social and economic debacle – its architects or those who fought against it? The scary possibility is that we will be consigned to live a permanent lie about the justifications for and success of the policies enacted in response to the virus. The press's bad faith in response to China's change of heart and its determination to keep fear alive suggest that it is already gearing up to enshrine its false narrative about Covid in the permanent chronicles of our time.
Heather Mac Donald is a New York Times bestselling author and Thomas W Smith fellow at the Manhattan Institute.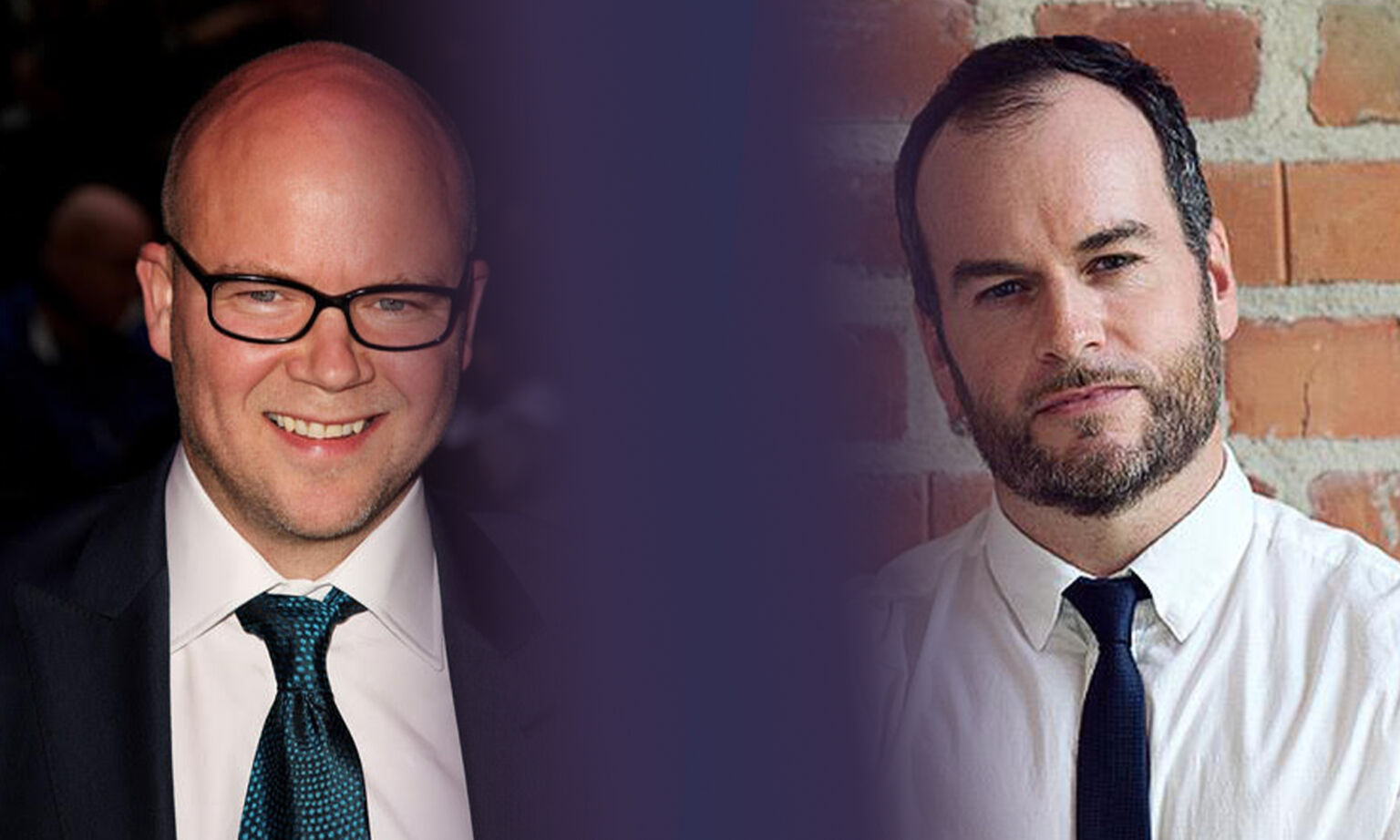 Toby Young and Brendan O'Neill – live and in conversation
ZOOM EVENT
Monday 19 December – 7pm to 8pm GMT
This is a free event, exclusively for spiked supporters.
To enquire about republishing spiked's content, a right to reply or to request a correction, please contact the managing editor, Viv Regan.