Why we need you
Donate to spiked this Christmas, and help keep us free, fearless and independent.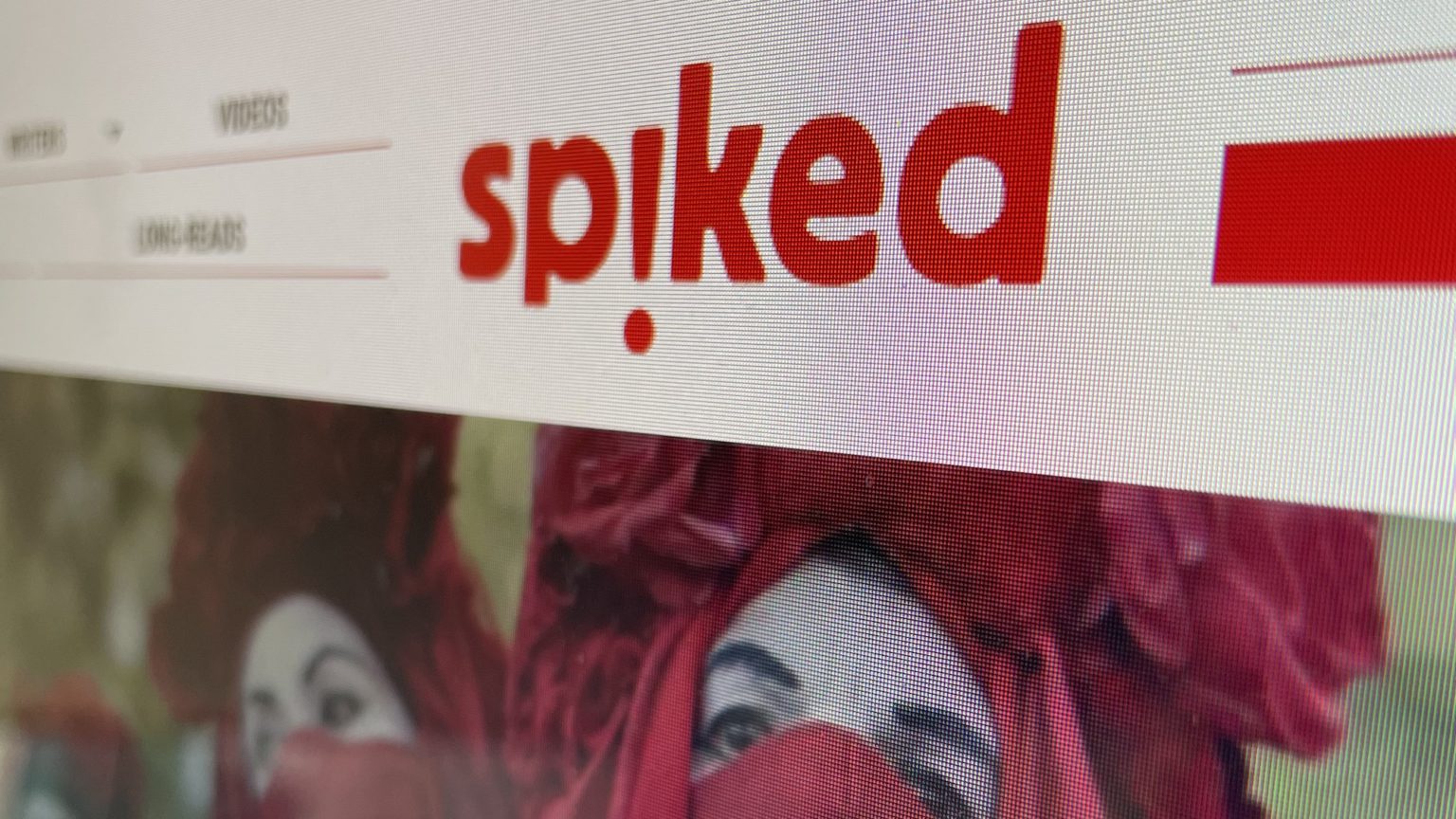 It's that time of year again. Snow is falling. Christmas lights are twinkling. And your favourite independent journalistic outlet is hassling you to donate money. Hey, it's tradition. But as we at spiked ask you, our readers, to dig deep, to fund our free and fearless journalism as we head into 2023, you can do so in the knowledge that your money is going to great use.
What a year it's been – another 12 months defined by the battle between ordinary people and our increasingly illiberal and anti-democratic elites, from the truckers' revolt to the backlash against Big Tech. It's been a year rocked by war in Europe, as the Ukrainian resistance has inspired the world and reminded us that some things are worth risking it all for. And it's been 12 months in which the anti-human irrationalism of greenism has been laid bare, as energy prices soar and middle-class millenarians glue themselves to things.
Through it all, spiked has been on the side of freedom, democracy and common sense. We've continued to publish the best, punchiest, most principled journalism out there, all while upping our game. Alongside growing our magazine and our glittering stable of writers and podcasts, we got into the book business this year – releasing Joanna Williams' brilliant How Woke Won in the spring, with a second (hugely exciting) release slated for next year.
Most importantly, we've held the line on all the issues that matter. We've continued to defend free speech, no ifs and no buts, against the cancellers, state censors and knife-wielding maniacs who want to shut it down. We've stuck up for reason and women's rights against the gender extremists. And we've argued for a more plentiful, democratic world, against green elites who want lower horizons, smaller carbon footprints and everyone to pipe down and put up with less.
We've been able to do all of this because of you – our readers and podcast listeners and YouTube watchers. Contrary to media rumour, we are not lavishly funded by dark money (though I'm open to it if you know anyone). If it wasn't for your donations, and our tiny but indefatigable team, spiked wouldn't be here, still going strong after more than 20 years.
To those who have donated this year, to those who donate regularly, and especially to those who have become spiked supporters – thank you! Your generosity has allowed us not only to survive, but to thrive. Since I joined spiked almost a decade ago, we've gone from reaching a few hundred thousand people a month to reaching millions of people a month. And we simply wouldn't have achieved that without you reading, listening, watching, sharing and, of course, donating.
So please do consider donating to spiked this Christmas. For us, it has never been more important. In recent years, we've been hobbled in a way that many other dissenting voices now are. Even as our readers go up, our advertising revenue goes down. We're constantly finding that ad services have blacklisted us, often because some illiberal activists have bombarded them with complaints.
Which is why, next year, our aim is to hugely expand our donor base, so we can insulate ourselves from the whims of activist groups, tech platforms and ad agencies. We've also got big plans for 2023 – for new features, new writers and new shows to spread our pro-freedom, pro-democracy, anti-woke and anti-bullshit message as far around the world as possible.
You can help us achieve all of this by donating to us here. Anything you can give is greatly appreciated. And this Christmas and New Year we've even got a special offer on. For a limited time only, if you donate £30 or more, we'll give you a whole year's membership to spiked supporters – which is a steal, as it's usually worth £50. spiked supporters, if you've been living under a rock, is our thriving donor community, where you can enjoy all kinds of exclusive perks including free events, discounts on books and gifts, access to our comments section, and more.
To enquire about republishing spiked's content, a right to reply or to request a correction, please contact the managing editor, Viv Regan.