China has tested lockdown to destruction
Beijing's Zero Covid experiment has ended in catastrophic failure.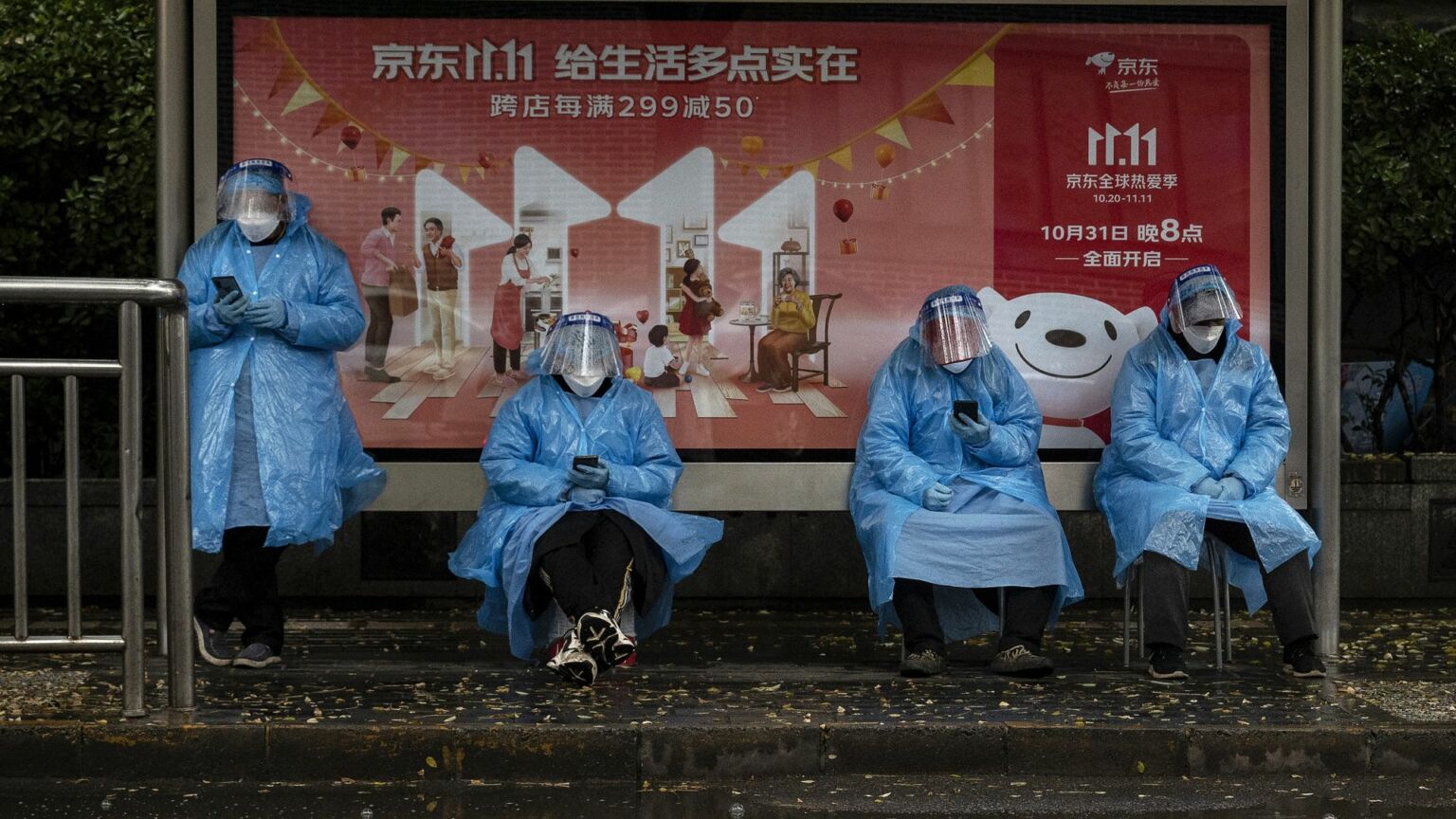 In 2020, China was where the world's Covid lockdowns began – today, they are finally ending there, too. Until recently, China had seemed committed to its draconian Zero Covid approach. In October, President Xi Jinping assured the Chinese Communist Party Congress: 'We have adhered to the supremacy of the people and the supremacy of life, adhered to dynamic Zero Covid, and achieved major positive results in the overall prevention and control of the epidemic, and economic and social development.'
Now it's finally over. China's testing booths are being dismantled. In Beijing you will no longer need to show a negative PCR test on your smartphone to enter the supermarket, catch the bus or exercise in the park. In Shandong province you won't need one to buy cough drops – once a marker of suspicion that your family might have Covid. Those who do catch Covid may be allowed to self-isolate at home instead of being carted to the quarantine centre. It's unclear how complete the relaxation will be. But what is now certain is that the viral genie cannot be squeezed back into its bottle.
Perhaps the anti-lockdown protests of the past few weeks triggered this shift. More likely the rules were simply becoming unsustainable. People were finding ways to evade them. And the costs of maintaining them were bankrupting China's cities. By late October, 28 cities and over 200million people were under lockdown, in regions representing $3.55 trillion of China's GDP. Cases nonetheless were drifting up, with record numbers recorded in early November. It is possible that a post-congress pivot was always intended, and protests were tolerated, to a degree, to provide cover.
The CCP's ostensible justification for the climbdown is that the Omicron variant causes milder disease than earlier SARS-CoV-2 variants. This is like saying that water is wet. Omicron's mildness was recognised a year ago by Angelique Coetzee, the South African doctor who discovered it. This was accepted by JP Morgan's actuaries, whose modelling was relied on by then UK chancellor Rishi Sunak and others in cabinet to help prevent the lockdown that had been threatened by PM Boris Johnson and the UK's scientific advisers last Christmas. SAGE, Chris Whitty, Patrick Vallance and Co had initially denied that Omicron was mild but soon conceded the point.
After that winter, Western countries started to open up and shed their restrictions. By March 2022, Iceland was one of multiple European countries to have abandoned all non-pharmaceutical interventions. Its chief epidemiologist, Thorolfur Gudnason, advised the government at the time that 'as many people as possible need to be infected with the [Omicron] virus, because vaccines alone are not enough'. As spring advanced, China's fellow Zero Covid holdouts – New Zealand, Australia, Korea and Taiwan – folded one by one.
By summer, Beijing stood alone. Now, it too has recognised virological reality. This has major implications not only in China, but also for public-health policy worldwide.
China first. Given how long and how zealously Zero Covid was pursued in China, one can only conclude that President Xi and the CCP genuinely believed in their strategy. Zero Covid wasn't a bluff to fool other nations into adopting catastrophic policies. Rather, it was expected to demonstrate the CCP's superiority over the virus-riddled world beyond the Middle Kingdom. Xi's conference address supports this interpretation. As does the lack of contingency planning for its failure. Let me stress, this is about the CCP and Xi, not China itself. The CCP owns this failure. Many decent Chinese doctors and scientists have long disapproved of Zero Covid, but they know it is unwise to criticise the emperor openly.
One of the clearest signs of the CCP's failure is in China's poor vaccine coverage. Only 66 per cent of over-80s have had two vaccine doses and only 40 per cent have had a booster shot. Many Chinese citizens, believing the CCP's narrative that Zero Covid would work indefinitely, have declined vaccination. Confidence in the vaccines has also been undermined by recent medical scandals. In 2007, China's former FDA director was executed after accepting bribes to licence untested medicines.
All of China's vaccines are made domestically, using killed-virus formulations. These have proven to be far less effective at preventing disease than the Western mRNA vaccines. This became tragically clear in Hong Kong last winter, but Beijing failed to learn any lessons from this. Hong Kong, like mainland China, has a large unvaccinated elderly population. Also like China and other East Asian countries, it was hardly affected by the pandemic before the arrival of Omicron. The main difference is that Hong Kong has made a different mix of vaccines available, including the Chinese killed-virus type and Pfizer's mRNA products. When Omicron did strike, Hong Kong recorded many more deaths among the elderly than Taiwan, Korea and Singapore – countries where elderly vaccination was more extensive and overwhelmingly with mRNA products.
Death rates among the over-80s were highest among Hong Kong's unvaccinated, middling among those who were given two doses of the Chinese killed-virus product and lowest for those who got two doses of Pfizer's mRNA product. Attempts in March to re-establish Zero Covid in Hong Kong, with mainland 'help', met with failure. Case numbers did fall to hundreds per day, but never to the pre-Omicron baseline.
All this has been known for months now. Whatever the Western vaccines' substantial deficiencies in failing to stop viral circulation, they do reduce deaths in the vulnerable elderly. And they do so better than killed-virus formulations. Yet the CCP brusquely refuses all offers of Western vaccines.
The coming dénouement will not be pretty. As Zero Covid ends, a massive infection spike will likely follow, as it did in Hong Kong. Elderly deaths could run well into the hundreds of thousands. Articles in the New York Times and the Guardian also point this out, but they are far too kind to the Chinese leadership. They say that the crisis 'demands difficult choices', while failing to acknowledge that lockdowns are now a busted flush and cannot realistically be reapplied. Yes, China is in a nasty position – one of the CCP's own making. I suspect the CCP will soon scapegoat the protesters, saying that by pressing for premature opening they 'killed their grandparents'.
The lessons here extend far beyond the CCP. China's experiment shows that even with an extreme disregard for liberty, human dignity and privacy, lockdowns fail and the virus wins. Milder lockdowns, as pursued elsewhere, never stood a chance. All they achieved was to kick the pandemic can a few risible yards down the road and to encourage variants that spread more efficiently. For instance, the Alpha strain, the first to be labelled a variant of concern by the WHO, began its expansion during the UK's second lockdown in November 2020.
Some supporters of lockdown still point to the examples of Taiwan, Korea, Australia and New Zealand. It is argued that can-kicking lockdowns can work if a country isolates itself, giving time for a vaccine to be developed and deployed – and that China has simply failed to grasp this opportunity. While the gains of such an approach would always be uncertain – the considerable costs are not. The US tried to isolate itself with border closures in early 2020 and failed. Melbourne, in 'successfully isolated' Australia, endured more days of lockdown than any other city worldwide while developing a police force that would embarrass a Central American junta. Moreover, the success of 'warp-speed' vaccine development remains uncertain for future pandemics.
The unavoidable truth is that lockdowns caused vast collateral damage. To the economy. To relationships. To education. To mental health. To the work ethic. To our equilibria with other pathogens – from influenza to Group A Streptococcus. Persistent excess non-Covid mortality is currently being recorded across Europe, the US and Australia, thanks to illnesses that were neglected while health systems were obsessed with Covid. If this continues for another year – and it shows little sign of abating – non-Covid excess deaths could begin, country by country, to exceed those attributed to Covid.
The brutal truth is that humans, like other mammals, are prey to occasional respiratory pandemics, as in 1889-94 (Russian flu), 1957-58 (Asian flu), 1968-69 (Hong Kong flu) and, worst of all, the 1918-19 (Spanish flu). In the past we sweated them, protecting our vulnerable as best we could, tending our sick and mourning our dead. Otherwise, life continued. There was no lasting economic or social harm. This approach was still advocated in the influenza-preparedness strategies drawn up by the UK Department of Health in 2011 and the World Health Organisation in 2019.
Yet, in 2020, country after country adopted a different, untested course. Perhaps we pivoted because Wuhan's lockdown seemed to work and because influential scientific and media opinion demanded we follow suit. Regardless, the resulting damage is unprecedented, both in China and the West.
This was an experiment that must never be repeated. China has tested the lockdown model to destruction.
David Livermore is a retired professor of medical microbiology.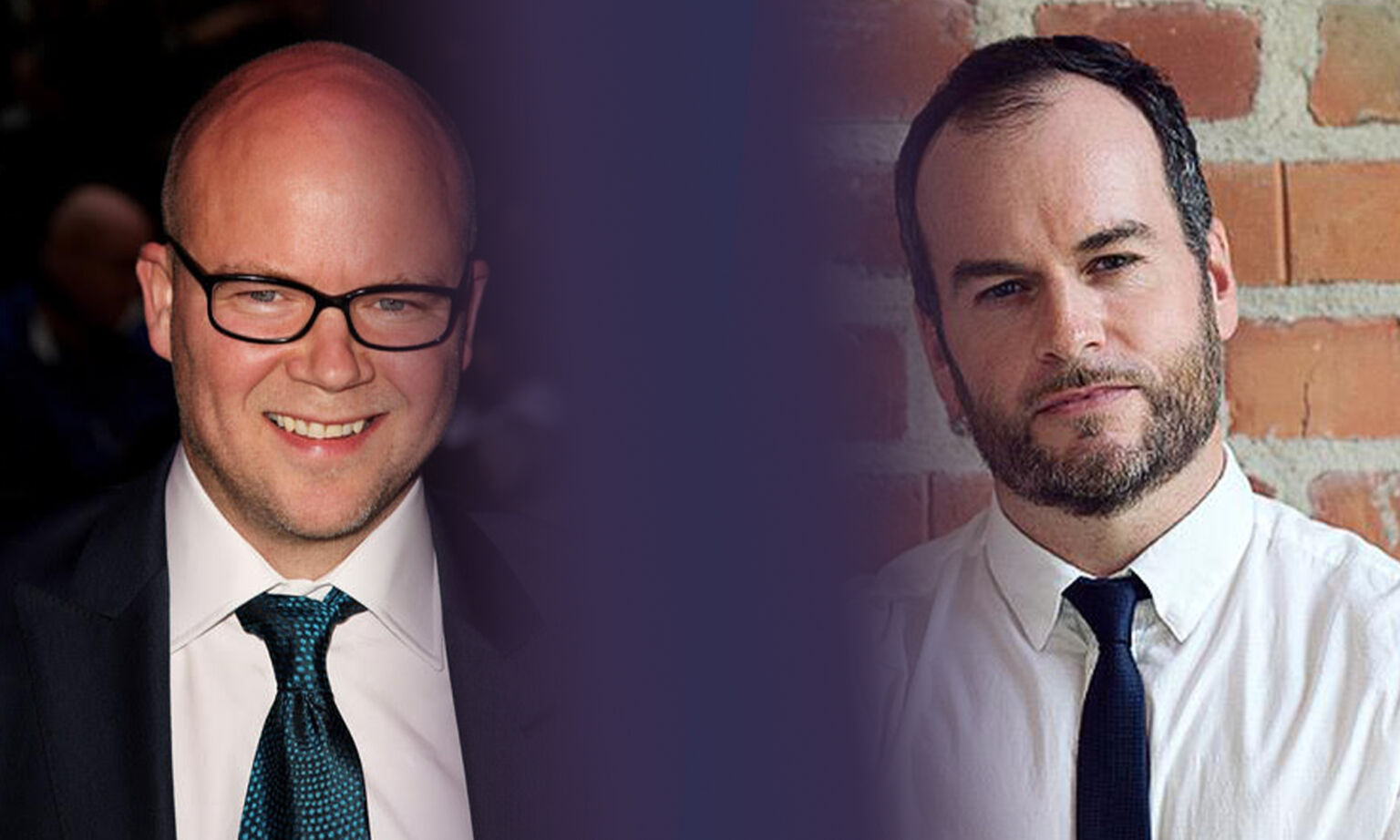 Toby Young and Brendan O'Neill – live and in conversation
ZOOM EVENT
Monday 19 December – 7pm to 8pm GMT
This is a free event, exclusively for spiked supporters.
To enquire about republishing spiked's content, a right to reply or to request a correction, please contact the managing editor, Viv Regan.