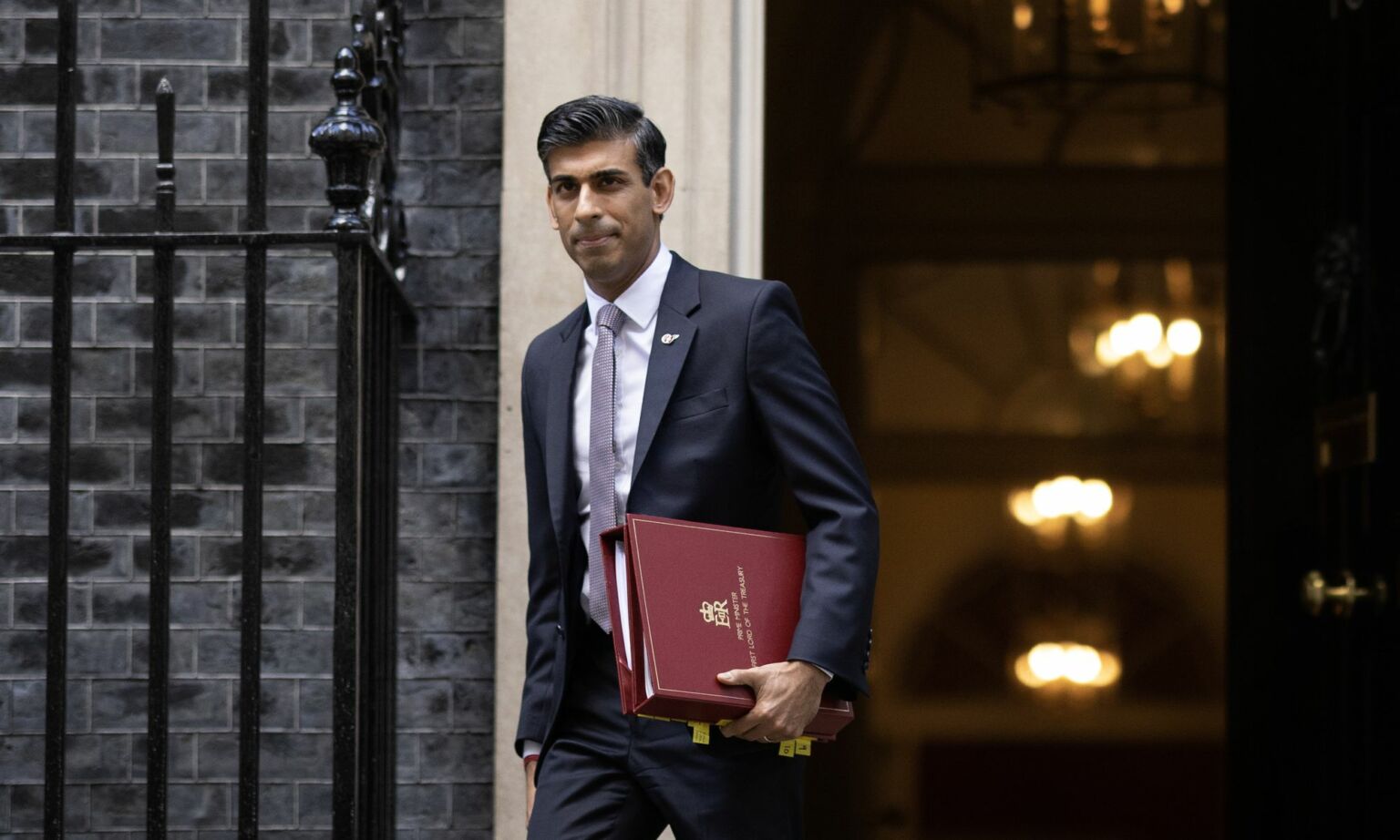 Long-read
No one voted for Rishi Sunak's austerity
His economic plan is a betrayal of the Brexit spirit.
The Brexit vote in 2016 shook up the British political class far beyond its relations with Europe. Before Brexit, before the referendum, successive governments had become detached and distant from those they represented – now they were forced once again to listen to the people. It was quickly recognised that the vote to leave the EU, in going against the government's own advice, reflected a widespread disenchantment with the consensus of an out-of-touch elite.
Ever since, the governing Conservative Party has faced the difficult task of positioning itself in relation to this populist upsurge. Under Rishi Sunak, however, the latest Conservative government seems to have given up this struggle entirely. Instead, it is returning to type – to a form of managerial governance just as remote and unpopular as anything that went before the Brexit vote.
It wasn't always so. When Theresa May took over as prime minister just weeks after the 2016 referendum, she pledged to work for the ordinary people of Britain, to give them 'more control' over their lives. In her first speech, May recognised that 'if you're from an ordinary working-class family, life is much harder than many people in Westminster realise'. She famously pledged to prioritise those who were 'just about managing'.
A similar sentiment could be found in the rhetoric of her successor, Boris Johnson. Johnson's 2019 General Election manifesto committed the Conservatives to 'level up' all parts of the country in order 'to serve you, the people'. It pledged not just to increase investment, but also to give local communities 'far more control of how that investment is made'. 'In the 21st century', it continued, 'we need to get away from the idea that "Whitehall knows best" and that all growth must inevitably start in London. Because we as Conservatives believe you can and must trust people and communities to make the decisions that are right for them.'
The manifesto pledged that, 'above all, we will listen to the people who have felt left behind by the past few decades of economic growth and want to have more control of their future'.
Shortly before the December 2019 General Election, Boris Johnson makes a statement about his Brexit plans.
It was a self-consciously populist message. If it had not been for the pandemic, we may have found out just how sincere this all was. But the arrival of Covid-19 in early 2020 monopolised the Johnson government's political and economic agenda for the following two years. Eventually, pandemic policies and rules – and Johnson's violation of them – even led to his resignation.
Then came Liz Truss in September this year. Although she scarcely had time in No10 to act on her rhetoric, Truss' sole party conference speech as prime minister had a similarly populist tinge. Truss said she would prioritise economic growth. The motivation, she said, was to make 'life better and easier for everyone… [to] level up our country'. Growth means people 'can plan for their future', and it 'helps people fulfil their hopes and their dreams'. Her focus, like May and Johnson before her, was on helping normal, working people: 'I'm thinking of the white van drivers, the hairdressers, the plumbers, the accountants, the IT workers and millions of others up and down the UK.'
Some may dismiss this post-referendum populism as lip-service to the voters. And we can certainly criticise how the Conservatives' policies failed to realise their people-focused sentiments. Yet all three prime ministers at least recognised the key democratic legacy of Brexit – that it is the people who matter.
Today under Rishi Sunak, however, the Conservative government is making a marked break from even the rhetorical populism of its predecessors. The signs are all there. And nothing perhaps more encapsulates this break than chancellor Jeremy Hunt's autumn statement, delivered in mid-November. With this, we appear to have returned to a pre-2016 form of governance, where the people scarcely get a look-in. The Brexit revolt is now a distant memory in Downing Street. British politics seems to be in the process of returning to the top-down managerialism of the pre-Brexit years.
It is widely agreed that Hunt's autumn statement will do nothing for economic growth. It promises instead to bring years of pain, with little hope for a better longer-term future. Yet so far, the government's approach to the additional financial hardships being forced upon people has been notably cavalier. This is significant: Sunak and Hunt are indicating their disdain for both democracy and accountability to the public.
It is the gravity of the economic crisis we face that makes this anti-democratic turn all the more deplorable. Trying to resolve Britain's economic malaise will in fact need far more popular engagement than we have had in recent decades. Any durable fix to the productivity slump, which lies at the centre of the economic crisis, will require engaging voters.
After all, it is people locally – workers, businesses and communities – who are best placed to make choices about how their near-by economies should be restructured. They will know what local strengths can be built upon. Which local businesses are no longer fit for purpose. Which specific neighbourhood barriers to growth need to be addressed. Local people are vital for overhauling economic production – which is why involving them in politics is so important. And yet this latest Tory government is ignoring them. The current democratic recession will only aggravate the coming economic one.
The new government, however, seems oblivious to its democratic backsliding, and has shown few qualms about lacking a mandate for its plans. Sunak's may be the third premiership of a government elected three years ago, but the mandate of the 2019 manifesto has still not changed. On the economy, the manifesto was straightforward. It pledged to 'give the public services the resources they need' and to invest 'in the infrastructure, science and research that will deliver economic growth, not just through the 2020s, but for decades to come'. It also committed not just to 'freeze taxes, but to cut them too'.
The headline spending cuts and tax increases of Hunt's autumn statement show that the spirit of the 2019 manifesto has been betrayed. This new administration, especially one pushing such a different economic agenda, should be seeking its own mandate from the electorate.
Of course, circumstances have changed considerably from three years ago, not least as a result of the pandemic shutdowns and Russia's war in Ukraine. Some may well argue that today's different economic conditions call for different economic policies (although we should not forget that Britain's core productivity problem predates both the war in Ukraine and the pandemic). Yet less than a month before Hunt's autumn statement, the Truss government, by prioritising stronger economic growth and lower taxes, at least bore some resemblance to the 2019 manifesto.
That the Tories' economic agenda has now changed so dramatically only serves to highlight the colossal democratic deficit of the Sunak government. Once Sunak decided a very different economic programme was required, he should have called a General Election – and campaigned for the public's backing.
Yet, as the lead-up to the autumn statement demonstrated, Sunak's government has shown little interest in persuading the public of its plans. Instead, Downing Street has invoked the old Thatcher-era dictum – 'There Is No Alternative'. This TINA mindset allows policymaking to move further away from an already depleted democratic framework.
Under the sway of TINA, politics is no longer the pragmatic 'art of the possible', but the dogmatic 'science of the necessary'. TINA squashes the idea of the public choosing from a range of policies. It further waters down the obligation on politicians to convince people of the path they had chosen. Instead, it allows our representatives in government to claim that there is no choice, no alternative. This is the only way forward.
Jeremy Hunt channels the spirit of TINA with his deference to the financial markets and to the Office for Budget Responsibility (OBR). Historically, an elected government's duty has been to act in the best interests of its citizens. Instead, Hunt's statement seemed designed to appease the whims of hedge funders, bankers and an unelected fiscal 'watchdog' created in 2010.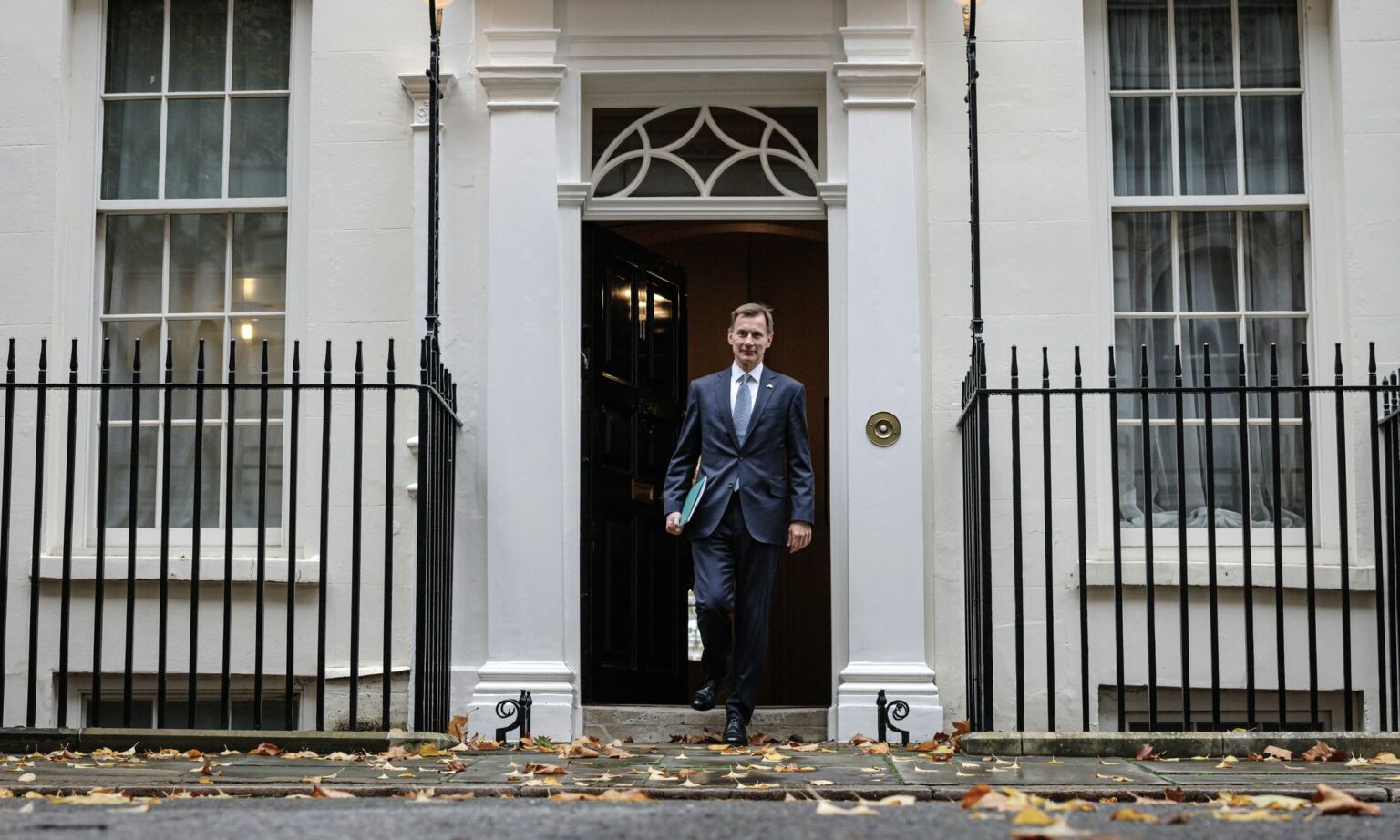 Chancellor Jeremy Hunt departs Downing Street to present his autumn statement to parliament, 17 November 2022.
The autumn statement makes clear that the priority of Sunak's government is no longer economic growth, or helping households cope with high energy prices – two goals seen as essential by another Tory prime minister just weeks earlier. Instead, the focus of the budget centred on the technocratic task of closing what it called a 'fiscal black hole'.
This ill-defined concept was introduced by Sunak and Hunt to establish that there was no alternative but to fill it. Hunt accordingly introduced a package of tax increases and spending cuts, never to be discussed and debated with the nation. And with that, representative democracy has again been sacrificed to managerialism: the government is there simply to deliver what the OBR and the markets deem to be necessary.
But this idea of a 'fiscal hole' is entirely artificial. It is not even a measure of the projected government budget deficit. As Gemma Tetlow, chief economist at the Institute for Government, explains, the image of a 'fiscal hole' simply represents 'the gap [in the public finances] between where we are projected to be and where we want to be'. It is a subjective guesstimate, contingent upon all the usual vagaries of economic forecasting, whether from the Treasury, the OBR or anyone else.
This is why there exists such a range of estimates from various different sources as to the size of the 'black hole' – it depends on one's assumptions. As the Financial Times concluded, the extent of the supposed hole 'depends on the chancellor's own definition of sustainable public finances'. To fill it, Hunt came up with the figure of 'tax rises and spending cuts worth about £55 billion a year by 2027-28'. He proclaimed this was consistent with a revised debt-to-output fiscal rule (one that he conveniently updated to allow it to be met in five years, not three). His arbitrary assessment that there was a 'hole' soon served as justification for determining the pace and extent of fiscal contraction.
The autumn statement continued along these unscrupulous lines. Hunt takes the electorate so unseriously that he didn't even tell them he had put up taxes. Instead, he muddied the waters. The statement claims that the Tories 'have not raised headline rates of taxation' and that the government is following the 'broad principle' of asking 'those with more to contribute more'.
This is disingenuous at best. Much of the increase in tax revenue comes from moving people into higher tax bands. As of the autumn statement, tax thresholds will not change until 2028. As wages increase, that means that hundreds of thousands of people will either find themselves paying taxes for the first time, or paying tax at higher rates.
This has been rightly criticised as 'stealth taxation'. This approach was deployed widely by the New Labour government after 1997, and has subsequently been adopted by the Conservatives. With inflation expected to be high over the next few years, nominal wages will be increasing – putting more households into higher tax bands. But 'real' wages are not expected to change.
The next phase of stealth taxes will likely impact many more people across income levels than under previous deployments. Indeed, middle-income households will be losing disproportionately more of their income than high income ones.
Beyond the autumn statement, other announcements from the new government seem to be taking us further along the road of managerial unaccountability. This is despite the fact that, when chancellor, Sunak argued that financial regulators should have less authority over the government. Now that he is PM, he appears to be reversing this position.
Sunak seems to have capitulated to warnings from Bank of England governor Andrew Bailey and from the heads of Britain's main financial regulators, the Prudential Regulation Authority and the Financial Conduct Authority. All have argued against giving the government the power to overrule their decisions, even in certain limited circumstances. They claim this would jeopardise their independence, harm Britain's 'international standing' and threaten financial stability.
They have even described a government exercising power over financial bodies, which is what Sunak originally wanted, as a 'political veto' – as if an elected government acting 'politically' were a problem. If confirmed, Sunak's U-turn on a government's ability to overrule financial regulators represents yet another retreat from 'taking back control'. It would bolster the standing of the unelected technocrats overseeing the financial-services industry.
This new Conservative government has been peddling much economic doom and gloom. But we should be no less concerned about the government's clear contempt for accountability and democracy. Both the economy and the political system need a sweeping overhaul. We need more democracy and we need it now.
Phil Mullan's Beyond Confrontation: Globalists, Nationalists and Their Discontents is published by Emerald Publishing. Order it from Emerald or Amazon (UK).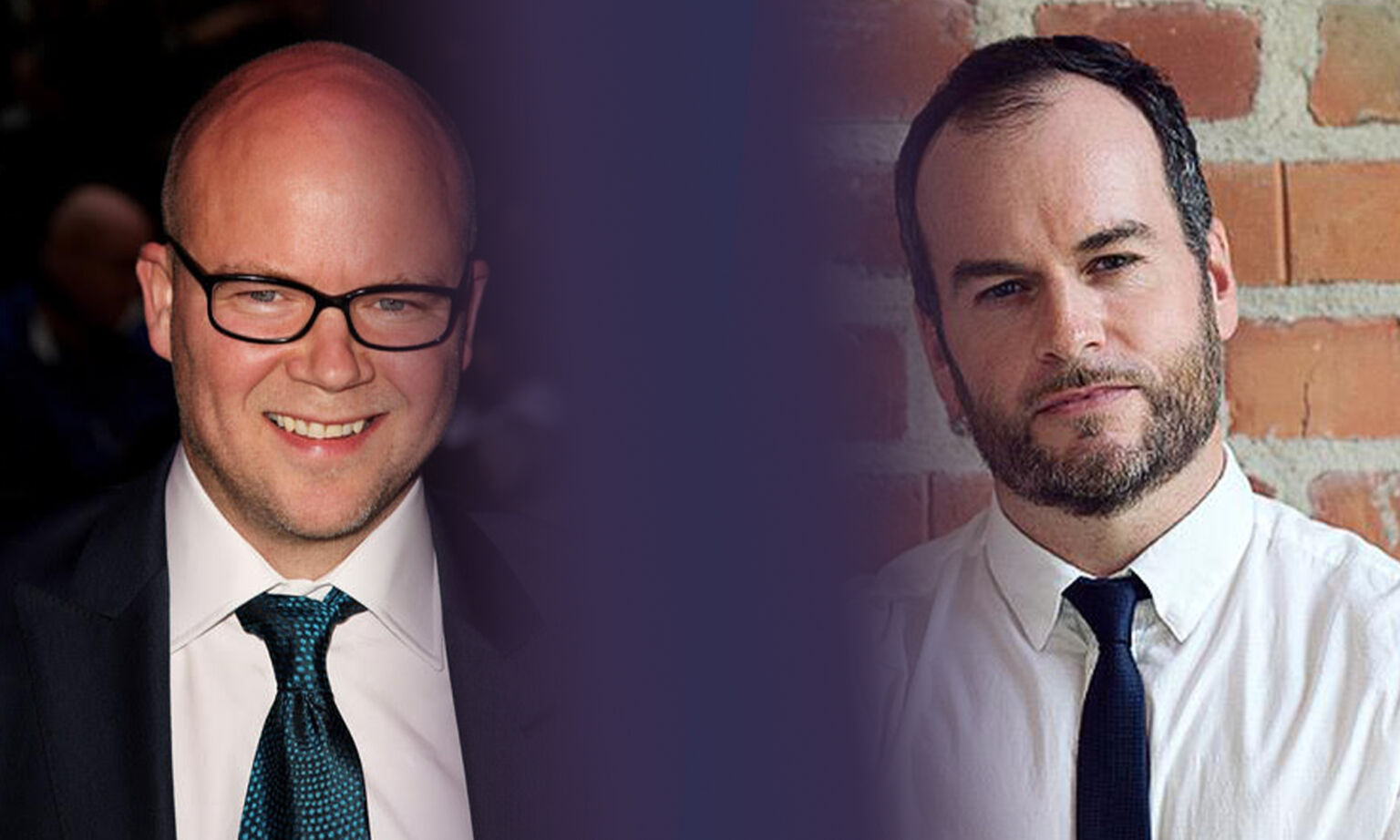 Toby Young and Brendan O'Neill – live and in conversation
ZOOM EVENT
Monday 19 December – 7pm to 8pm GMT
This is a free event, exclusively for spiked supporters.
To enquire about republishing spiked's content, a right to reply or to request a correction, please contact the managing editor, Viv Regan.