The incomparable Wilko Johnson
No one played guitar quite like the wonderful Wilko.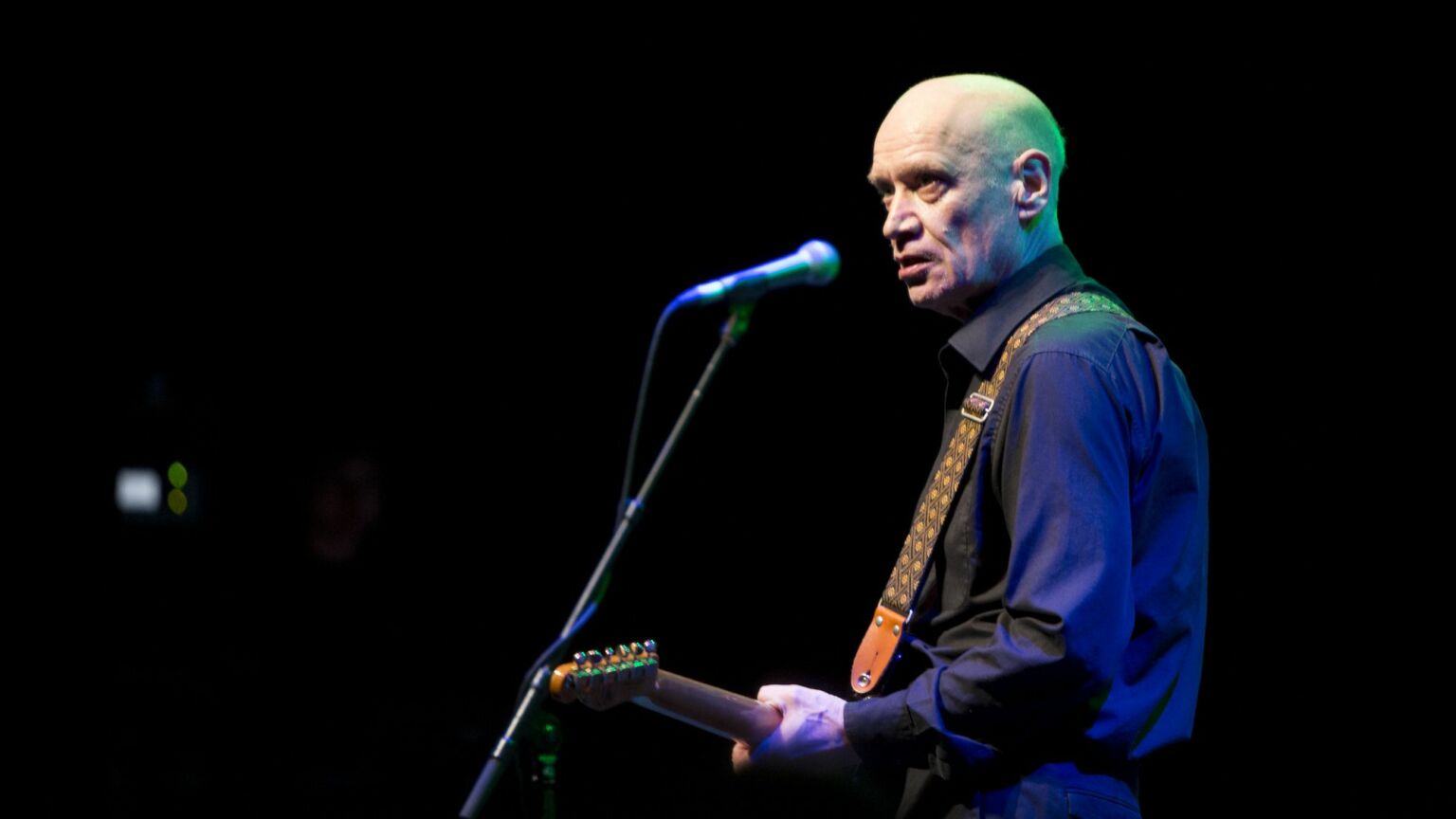 Wilko Johnson's death at 75 is one of those that catches a few of us a well-deserved clout around the ear. Sure, it's always sad when a fragile flower, like a Nick Drake, is taken too soon. But for some reason it's harder for some of us to grasp that the one-time Dr Feelgood guitarist has now gone.
He was one of the lads who put a rocket up the arse of our Saturday nights. One of those, in fact, who kick-started punk by slamming a screwdriver into the ignition. He made backrooms in south London pubs the most exciting places in the world.
In some ways, it is remarkable that Wilko made it to 75. How did a bloke who looked on stage like the apparatus for a Secondary Modern chemistry experiment, to see how quickly methamphetamine can be oxygenated in a human skull, even make it out of the 1970s?
Speed is the dirty little secret of a lot of great music. But it usually comes at a cost. Cocaine gets all the HBO 'Classic Albums' rockumentary treatment, the capsized yacht-rock sagas and of course Fleetwood Mac. And heroin will always have jazz and Lou Reed.
But speed? It may have fuelled the single greatest breakthrough in modern music, namely Bob Dylan's three-album run from Bringing it All Back Home through Highway 61 Revisited to Blonde on Blonde in the space of a long weekend. But speed remains despised. And with good reason. That 'thin, wild-mercury sound' that Dylan was famously never able to reproduce was paranoia and neurological damage. He did well to get it out of his system.
But few bands ever projected the explicit psycho-drama of too much crank as Dr Feelgood did on stage. Or indeed put it right up front in their actual name.
Lead singer Lee Brilleaux was usually just about holding it together. Sweating, nervous and wearing a filthy white suit that looked like he'd slept in it – except he clearly hadn't slept in it because he clearly hadn't slept. But next to Wilko, Brilleaux was very much the stable one. Wilko was the giggling psycho who accidentally kills all the hostages while the brains of the gang is negotiating the terms of their release.
His movements on stage have been described by more rock journalists over the years than maybe anyone's, besides Chuck Berry and Angus Young. Overwound clockwork toy is a common trope. Duck on ice is another. Man on the verge of a nervous breakdown is a staple. At times, Wilko verged on the purely comical – there was definitely a line to be drawn from him to Bernie Clifton being unable to restrain his comedy ostrich. Clifton, though, as a rule, did not have blood pouring out of his fingertips by the end of the gig.
We all talk about what kind of world we're going to leave to Keith Richards. But Richards could afford the good stuff, not to mention regular blood transfusions. Wilko couldn't even afford a plectrum. No one should have been able to process as many chemicals as Wilko did and live.
More remarkably still, Wilko was supposed to be dead 10 years ago. The story is well known. He was diagnosed with inoperable pancreatic cancer and given only months to live. But he refused chemo because he wanted to live those months.
At the time, he went on BBC Radio 4 to share the news, and announce a farewell tour, claiming that, weirdly, he'd never felt more alive. His calm, almost beatific acceptance of his fate was more characteristic of those suffering from brain tumours, which benevolently compress and silence the very part of the brain that should be screaming with alarm. But Wilko's tumour was in his gut, and it was his guts that were plainly on view.
And then, during the farewell tour, an off-duty surgeon in the crowd one night begins to suspect that the diagnosis is askew. No one with that much cancer should be capable of those licks. The surgeon suggests a second opinion. And, yes, it turns out that Wilko 'only' has a pancreatic neuroendocrine tumour – no wonder he's full of beans! An 11-hour operation ensues, a three-kilogram tumour is removed along with enough plumbing to be worth a trip to the scrapyard. And like the Christ of Canvey Island, Wilko walks again.
Wilko's revival gave a very deep satisfaction to a great many men of a certain age. Wilko now knew, beyond doubt, just how much he was valued. He now knew just how many of us would have liked to have bought him a beer.
In his brilliant obituary, Alexis Petridis points out that Dr Feelgood's music was in some ways a throwback to the pre-Beatles era, in its refusal to acknowledge flats and sharps let alone flutes and mellotrons. But, as Petridis notes, it was also brutally contemporary. It was soaked, like a tramp's trousers, in the mid-Seventies piss of stagflation and pub bombings. Dr Feelgood were the sound of the comedown from Swinging London, and the TV-tinsel self-delusion of glam. Dr Feelgood were the least deceived band imaginable, and about as glamorous as getting fucked up against a skip.
Anyone who saw Dr Feelgood in their prime or Wilko's later excursions knows that it was like encountering more extreme violence than you normally bargain for in a licensed establishment.
But now in modern, battered crisis-ridden Britain, it also feels oddly up to date, once again. Wilko will be missed.
Simon Evans is a spiked columnist and stand-up comedian.
Picture by Alterna2, published under a creative-commons licence.
To enquire about republishing spiked's content, a right to reply or to request a correction, please contact the managing editor, Viv Regan.