Racism cannot explain away youth violence
We must not make excuses for violent perpetrators.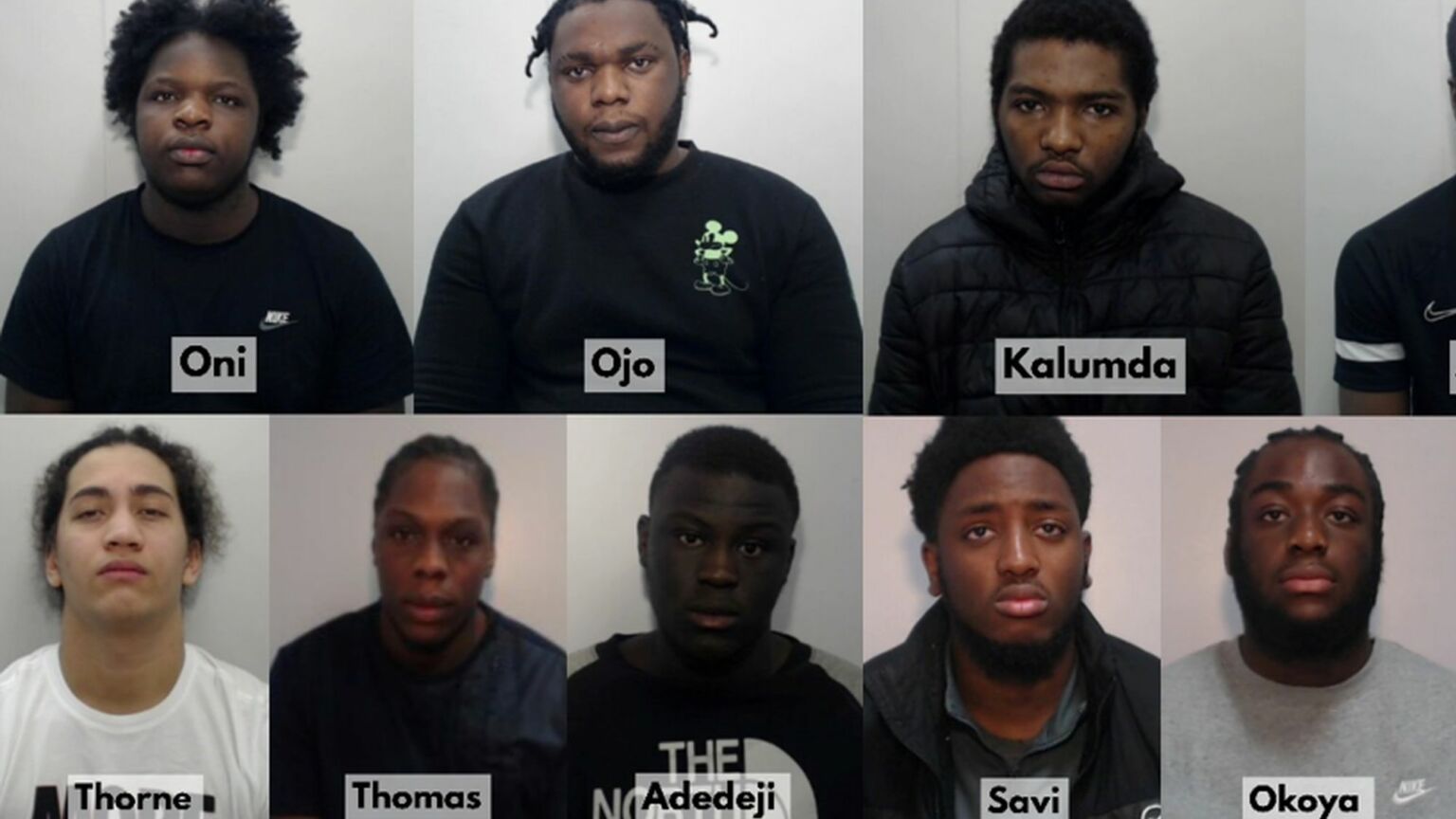 Youth violence is intrinsically tragic. It is a catastrophe that so many young men and boys, due to a complex matrix of moral, social, economic and cultural reasons, make decisions and take actions that will likely lead to the permanent and vicious disfiguring of their lives and those of others. There is no silver-bullet solution or public-policy programme that will completely resolve this issue. One thing we must not do, however, is hand the young men caught up in youth violence an excuse – a narrative about deprivation or racism that can be used to excuse or explain away their behaviour.
Last week, the New York Times published a report on the trial of 10 black teenagers charged with conspiracy to murder in Manchester in the UK. The piece details how the group of young men planned a 'revenge' attack against a rival group that had been involved in the brutal murder of one of their friends, John Soyoye. The Manchester Evening News has reported that, following Soyoye's death, 'members of the M40 gang stocked up on weapons including machetes and a crossbow, and carried out at least three brutal attacks to avenge' him. The attacks were 'meticulously planned on group chats over three months'. Four members of the group were found guilty by a jury of conspiracy to commit murder and a further six were found guilty of conspiracy to commit grievous bodily harm with intent. They received sentences ranging from 20 months to 21 years in prison. This is yet another example of the needless destruction that is left in the wake of violent crime.
The New York Times piece rightly points to one of the most striking things about this case: that many of the members of this 'gang' were not without prospects. One had been accepted into Salford University for an accounting course, another was due to start an engineering course, another had been an active member of his school and local community. However, the piece avoids the most pertinent questions, such as why a group of young boys, clearly capable of contributing to society, would knowingly engage in acts of such gratuitous and nihilistic violence – acts that eviscerated their future. Rather than ask why we are failing to socialise these young men, or how we might break the cycle of violence, the piece simply hands them an excuse: racism.
The piece places an undue emphasis on race, seemingly to make a point about the supposed racism of the British justice system. The story centres on Ademola Adedeji, who is bizarrely described as 'very dark'. Adedeji was the head boy of his school, he volunteered at local charities and even represented one of them at the House of Commons. The article's headline implies he has been the victim of some great injustice: 'They Called Him a Gangster Out for Revenge. The Evidence? Six Text Messages.' What this refers to is that Adedeji was found, by a jury, to have sent text messages that deliberately revealed the location of someone the recipients wanted to kill or cause serious injury to, in the knowledge that they intended to do so. This is quite rightly a serious crime. But the article heavily implies that he was brought down by the colour of his skin. The piece is laden with decontextualised statistics about policing and race, but clouds the key details of what actually happened here.
Reporting like this is deeply corrosive and disempowering to black youths. It promotes a narrative of victimhood and hands excuses to people. The end of the article quotes Adedeji, saying that 'because of the colour of my skin I got handed down a lengthy sentence'. This mindset will do nothing to help him understand what he has done and what he can do to change his life. It will only breed resentment and defeatism. But this is precisely the mindset being promoted by the media on both sides of the Atlantic.
Inaya Folarin Iman is a spiked columnist, GB News presenter and founder of the Equiano Project.
Picture by: Greater Manchester Police.
To enquire about republishing spiked's content, a right to reply or to request a correction, please contact the managing editor, Viv Regan.