We need to talk about the indoctrination of children
But cancel culture is shutting down every avenue for debate.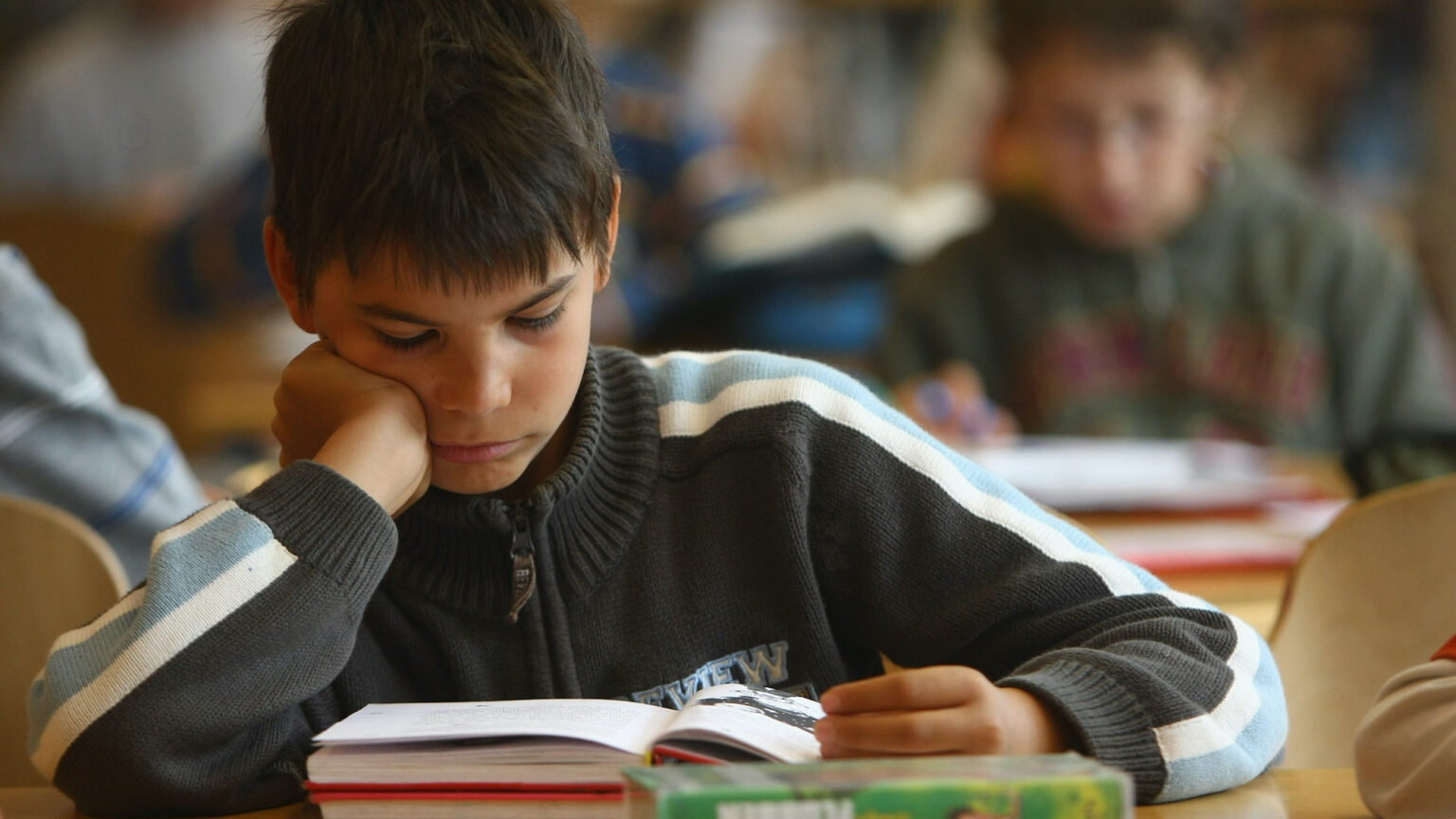 A conference in Glasgow this weekend, entitled 'Education Not Indoctrination', will take a critical look at the way schools are being used to inculcate woke values in our children, often against the wishes of parents. It is being organised by Hands Up Scotland, a group of parents and educators concerned about the politicisation of Scottish schools, in association with the Academy of Ideas, where I am science and technology director. Yet the event almost didn't happen because staff at the original venue refused to work on it. This is a good example of how 'cancel culture' works today.
'Education Not Indoctrination' comes at a crucial time for schools, particularly in Scotland, where the SNP-led government is so often at the vanguard of imposing woke values on society.
As the blurb for Saturday's event notes, schools are at the centre of the woke agenda. There's the continued promotion of critical race theory in the classroom. There's the Scottish government's new sex-education curriculum, which will expose very young children to overtly sexualised material. There's a new LGBTQ+ vocabulary (cisgender, transgender, bisexual, non-binary and genderfluidity) already being taught in primary schools. And there's the Scottish government's guidance on 'Supporting Transgender Pupils in Schools', which advises teachers not to question a child's desire to transition.
In short, the views of a tiny minority, supported by the Scottish government, are being foisted on children, often in defiance of the wishes of parents. Profound changes are happening in Scottish education. And it is important that we get a chance to debate them.
But not everyone agrees this should be up for debate, it seems. On Wednesday this week, management at Civic House in Glasgow got in touch with Hands Up Scotland to say the venue would no longer be hosting the event. It seems that Civic House staff felt uncomfortable with the theme of the discussions, deeming it to be at odds with LGBTQ+ values. With no staff willing to work during the event, Civic House was forced to pull out.
In a statement to The Times, the venue owners, Agile City, claimed that: 'There was no attempt to stop the event happening or shut down the discussion; it's just not something we can host in our venue.' Yet it's not entirely accurate to suggest there was no attempt to shut down discussion. The very act of pulling the booking at such short notice meant that the event might well have had to be cancelled.
Fortunately, a sympathetic venue – the Tron Church in Glasgow city centre – has stepped in, and the event will go ahead. It seems that Christians are now more open to political debate than many right-on liberals.
What the whole affair reveals is the brittleness of woke thinking. It is one thing to be passionate about particular issues. It is another to think that the mere airing of a different point of view is a threat, in and of itself. This is No Platforming taken to another level – it is an attempt to clamp down on debate itself.
This Civic House case also reveals another driver of cancel culture – the sense of entitlement among woke members of staff in cultural and political institutions. We have seen this countless times recently. There's the case of choreographer and dance professional Rosie Kay, forced out of her own company last year for having the wrong views about biological sex. Meanwhile, staff at the Guardian seem to have prevented any critical examination of trans activism, with the result that long-standing columnist Hadley Freeman left in disgust earlier this month.
We need spaces to have civilised debate about important and controversial issues, free from the threat of cancellation. Thankfully, 'Education Not Indoctrination' will now go ahead. But that should never have been in question in the first place.
Rob Lyons is a spiked columnist.
Education Not Indoctrination is taking place at the Tron Church, Glasgow on Saturday 19th November. Get your tickets here.
To enquire about republishing spiked's content, a right to reply or to request a correction, please contact the managing editor, Viv Regan.