Women are being silenced by trans ideology
Rosie Kay on how she was forced out of her own dance company for defending women's rights.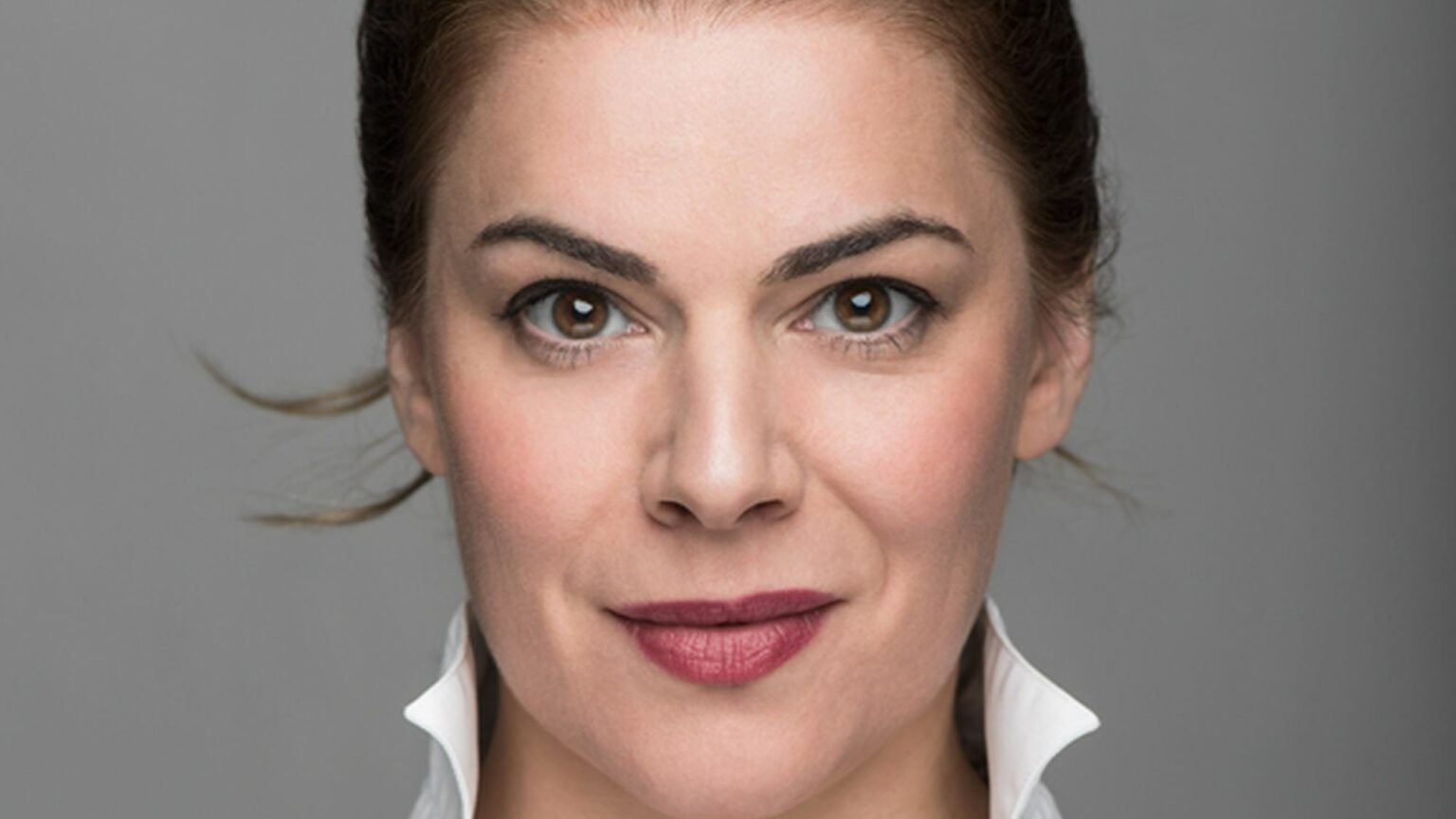 There are few beliefs more heretical today than a belief in biological sex. To say there is such a thing as men and women can get you ousted from your job and expelled from polite society. This is what happened to Rosie Kay, an accomplished dance professional, choreographer and founder of the Rosie Kay Company. Last year, Rosie invited some young dancers to her home, and after a tense conversation about sex and gender, her career was suddenly in turmoil. She eventually resigned from her own company.
Rosie is now the CEO and artistic director of K2CO, a female-led dance company. She joined Brendan O'Neill on the latest episode of his podcast, The Brendan O'Neill Show. What follows is an edited extract from their conversation. Listen to the full episode here.
Brendan O'Neill: You left the Rosie Kay Company last year, following an incident at a dinner party in your own house. What happened that made you leave?
Rosie Kay: It was August last year and I was only about 10 days away from the premiere of a big, contemporary, Birmingham-based version of Romeo and Juliet. I had been working on it for about five years on and off. And I had been working with a very young cast of dancers for about a year. There was a funny vibe in the studio, so I wanted to do something to show them that I cared. I invited the young dancers over to my home. I think management also said this was a good idea, because at the time it was seen as less of a Covid risk than going out clubbing in Birmingham. There was a lot at stake if I lost a Romeo or a Juliet at that point.
So, I invited them to my house, I showed them around, they met my son and I cooked lots of different meals for their different dietary needs. At first it was all very nice, as you would expect with a bunch of luvvies. They were in my home, drinking my alcohol and helping themselves to my wine collection. I thought I was with people who I could speak to. Some of the dancers there were very young, but I'd known them for quite a long time.
Then, very late in the night – about 1.30am or 2am – they asked me what my next show was. I said I was just about to put out audition notices for the main role of Orlando. I was going to do an adaptation of this incredible, witty Virginia Woolf novel, where the eponymous hero starts off as a male aristocrat and halfway through he transforms into a woman. So we began to talk about who could, should or must play that role. I was pretty easy – I felt like it just needed to be someone extraordinary. But then it became a discussion around sex and gender and it got quite heated quite quickly. I felt like I was the only one who was actually standing up for women, considering the repercussions of these ideas. And the more I tried to explain why I thought these ideas could be a danger to women's rights and to children, the worse it got. I was genuinely shocked at how far down the ideological road they had gone.
At first, I thought it would all blow over. But then my board and my management got involved. It just got worse and worse and worse. I went through two separate investigations. I was exonerated by the first one and we did another load of shows. Then one of the dancers appealed and so suddenly expensive lawyers and HR consultants were involved. I then lost complete trust in my management. I got two separate legal opinions and I resigned from my own company, citing constructive dismissal.
O'Neill: Wasn't your argument essentially one in favour of women's rights? That women stand to lose the most if anyone can simply declare their own gender and enter into single-sex spaces of their chosing?
Kay: Now it has become a Ricky Gervais joke, that a woman can be raped and she will have to call her rapist 'she' in court. But at the time, it seemed like no one else was saying this stuff out loud. I had really thought about these ideas. I had been following both the trans-rights arguments and the gender-critical arguments for a long time. I was also coming at it from the point of view that the trans movement was a cultural phenomenon. I was genuinely interested in the young dancers' ideas and how they had come to them. That is why I was so shocked by the absolute shutdown I faced.
I'm a middle-aged woman and there are certain aspects of my life that are absolutely, without a doubt, shaped by me having a woman's body. To say that this isn't important is quite offensive to me. I nearly died in childbirth and so did my baby. No matter how you feel about yourself, no man or male-bodied person can ever go through that experience. Feminists fought for women to be able to speak about these things. And for it to suddenly be verboten is really shocking.
O'Neill: How did the younger people respond when you were making some of these points? Was it an instant reaction, where they couldn't believe what you were saying?
Kay: I think at first it felt as if they saw me as being provocative and giving another side to the argument. But very quickly I was being shouted down and the atmosphere turned. I think that it could have been nipped in the bud, but I was just in shock. I was also hamstrung in that my show was going to start in 10 days. If my cast wasn't with me, I would really be in trouble. It's a choreographer's worst nightmare to lose their cast's support.
Later on, my lawyer and I did a subject-access request and we learned that my managers thought I would need to be re-educated. There was a discussion between my chair and my manager about what kind of re-education programme would be most suitable, whether it be from Mermaids or Gendered Intelligence. And I know all about these organisations. There was this moment of lucidity where the manager said: 'But of course Rosie is better read than most of these trainers would ever be and would run rings around them.' Damn right I would. But they clearly had this sense that my ideas were so dangerous that they needed to be nipped in the bud.
At the time, I thought everyone had just completely lost their minds. Now I realise this kind of thing is happening a lot in the arts and it is much worse than I thought. It's really like a new religion. I'm surprised at how few artists have spoken out. There are so many brilliant, intelligent artists. They cannot surely all agree with this. Or are a lot of people just deliberately staying quiet?
Rosie Kay was talking to Brendan O'Neill on the latest episode of The Brendan O'Neill Show. Listen to the full conversation here:
To enquire about republishing spiked's content, a right to reply or to request a correction, please contact the managing editor, Viv Regan.