Eight billion people: a human success story
Ignore the climate catastrophists – there has never been a wealthier, healthier and safer time to be alive.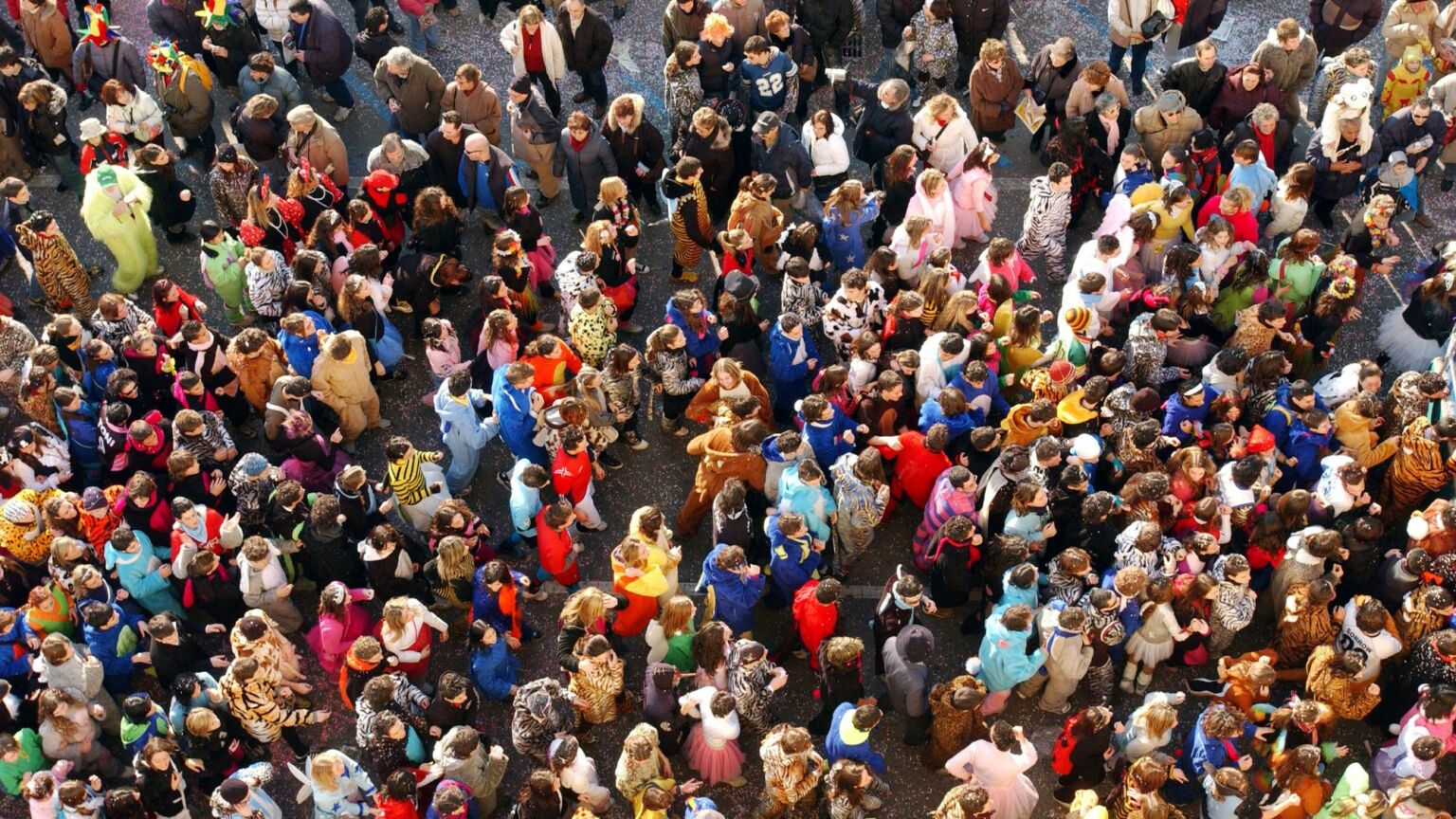 Tuesday 15 November 2022 has been declared the Day of Eight Billion by the United Nations – to mark the day when the population of Earth reaches an extraordinary eight billion people.
Of course, nobody is actually running around counting everyone on the planet. The figure is an educated guess made by the UN Population Fund (UNFPA), based on demographic trends. Although some may fret over what so many people mean for the planet and the environment, one thing is clear – life is better in material terms for more people than ever before. Despite what many mad climate campaigners claim, there is no 'extinction' to rebel against.
The fact that the Day of Eight Billion falls in the middle of the COP27 climate talks will no doubt spur more talk about how human beings are supposedly destroying the planet. UN secretary-general António Guterres told the conference last week, in his usual understated way: 'We are in the fight of our lives and we are losing… Our planet is fast approaching tipping points that will make climate chaos irreversible. We are on a highway to climate hell with our foot on the accelerator.' Guterres even asked the conference what 'baby eight billion' might make of the hell we are allegedly bequeathing to future generations.
While it seems like the global population is galloping upwards, the rate of growth actually peaked in 1968, when the population rose by 2.1 per cent. Since then, the rate has been in decline, falling to about one per cent each year. Even with a slower rate of growth, we have been whizzing through one population milestone after another. Back in 1804, the world population was roughly one billion, having crept up slowly for centuries. By 1900, it was up to 1.6 billion. The two billion mark was passed in around 1927 and we reached three billion in 1960. By 1968, there were 3.5 billion people and that had doubled to seven billion by 2011.
How did this happen? We have been experiencing a huge demographic transition. The world was once a place where lots of children were born, but life was usually harsh and short. Today, the average lifespan is approaching 80 years, but fertility rates are falling towards or below replacement rates in many countries. As Our World in Data notes, we are fast approaching 'peak child'. 'We are certainly on the way to a new balance where it's not high mortality keeping population growth in check, but low fertility rates', it says.
That is most obviously true in the developed world. Plentiful food, decent housing, productive economies and modern healthcare mean that most of us can expect a long and mostly healthy retirement after our working days are over. That is becoming increasingly the case for the rest of the world's population, too.
To see the progress we have made, take infant mortality as one metric. In the UK, the proportion of children who die before the age of one fell from 2.29 per cent in 1960 to 0.36 per cent in 2020 – a decline of 84 per cent. In Bangladesh, infant mortality was 17.5 per cent in 1960. That fell to 2.4 per cent by 2020. Again, a fall of 84 per cent. Clearly, there is still an awful lot to be done to help poorer countries reduce these rates even further and match levels in the developed world. Nonetheless, the progress is clear.
As Guterres himself noted on World Population Day in July this year: 'This is an occasion to celebrate our diversity, recognise our common humanity and marvel at advancements in health that have extended lifespans and dramatically reduced maternal and child mortality rates.'
The Day of Eight Billion should be seen as a remarkable success story. Of course, there are major challenges in providing a decent standard of living to those billions of people and ensuring that everyone can have the best life possible. We need to keep pursuing new ways of feeding people and providing heat, light, sanitation, education and more.
Still, we should take heart in the fact that the green doomsters have got it utterly wrong. Many environmentalists writing in the late Sixties predicted famine and misery would result from our growing population. Paul Ehrlich's best seller, The Population Bomb, published in 1968 as we hit the high point of the population growth rate, began with the words: 'The battle to feed all of humanity is over. In the 1970s hundreds of millions of people will starve to death in spite of any crash programmes embarked upon now. At this late date nothing can prevent a substantial increase in the world death rate.' Thankfully, the reverse has been true.
The Day of Eight Billion should also be a slap in the face to today's super-doomsters – those millenarian cultists in Extinction Rebellion and Just Stop Oil who fervently believe that politicians are murdering us and depriving young people of their futures. How can we possibly be heading for disaster when the population has been rising so rapidly for decades? Life has been getting better, not worse.
In fact, it is not climate change that is the biggest threat to humanity, but the way we have turned away from the successes of the past two centuries.
Because we have been so successful in making the essentials of life cheaper, we have freed up resources to invest in new technologies and infrastructure that provide even greater benefits to mankind. But the craze of environmentalism is reversing this progressive trend. We are turning away from fossil fuels and nuclear power, just when the need for cheap, reliable energy is greater than ever. The current energy price hikes and shortages – and the accompanying impacts on living standards, access to food, healthcare and more – are simply the amuse-bouche for a far more bitter meal if we carry on down the path of eco-austerity.
So let us raise a glass to humanity's achievement in making this planet a liveable place for eight billion people. But let's also steel ourselves for the fight that is to come. We cannot allow this rise in our living standards to be sacrificed to the misguided ideology of environmentalism.
Rob Lyons is a spiked columnist.
To enquire about republishing spiked's content, a right to reply or to request a correction, please contact the managing editor, Viv Regan.