Students are running scared from debate
I faced boycotts, protests and online abuse for giving a talk on trade tariffs at York University.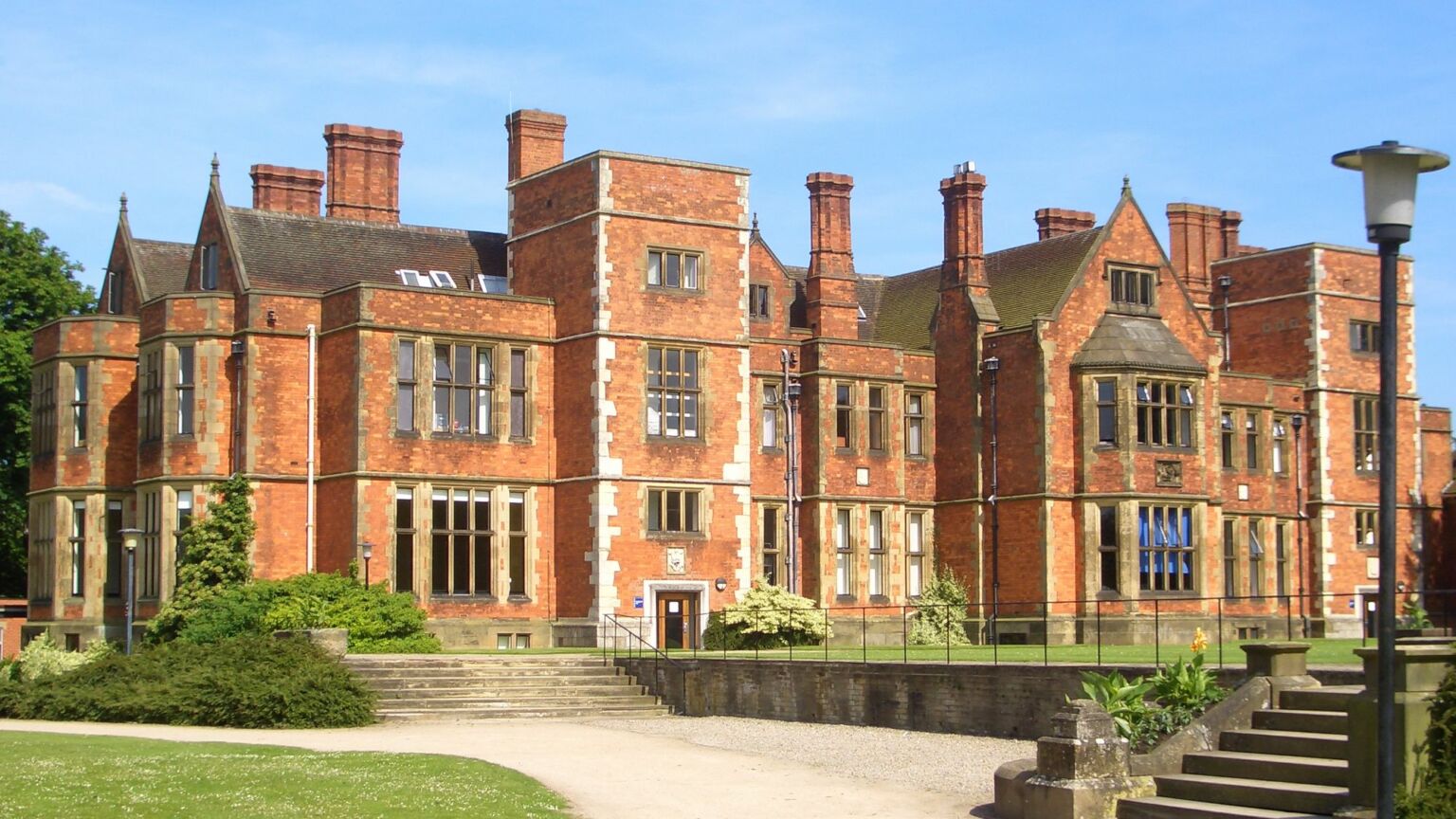 It's always a pleasure to speak at universities – those oases of intellectual rigour, civility and free inquiry. If only…
Last month, I travelled to York University to give a talk, at the kind invitation of its Free Speech Society. Given that I was due to speak on international trade and industrial policy, it came as something of a surprise when the event was met with fierce opposition from York's LGBTQ+ Network. It had taken against the meeting and was urging students to boycott the event.
The LGBTQ+ Network probably objected to the firm stance my party – the Social Democratic Party (SDP) – has taken on the protection of biological sex-based rights. If so, its members would have been free to attend the meeting and debate any issues with me directly. I would have welcomed the chance to hear their views. And I might have enlightened them that it was Roy Jenkins – one of the co-founders of the SDP – who introduced the Sexual Offences Act 1967, which decriminalised homosexuality in England and Wales. They would have discovered that our party's record on gay rights is unimpeachable. Indeed, it is precisely this stance that informs our scepticism of trans ideology.
But the LGBTQ+ Network had no desire to debate. Instead, it opted for agitation. This consisted of both picketing the event and publishing baseless and defamatory claims on social-media platforms. Before the event, the LGBTQ+ Network alleged that: 'Clouston and the SDP have repeatedly expressed racist and transphobic views.' No evidence was presented for this claim. Other opponents of my visit added fuel to the fire. '[We] can't let fascists openly espouse racist and transphobic hate on our campus…', said one.
We were advised the day before the event that protests and even possible disruption were likely. Both myself and the Free Speech Society were determined to carry on regardless. And to its credit, York University provided additional security. Professional protection was secured for myself and the event went ahead, although protesters could be heard shouting outside the lecture theatre throughout.
We weren't going to let that stop us speaking. But it does seem likely that the activists' intimidation tactics might have deterred some students from attending. I can understand why many would rather not spend their Tuesday night being called a fascist by fellow students. But it would be a shame if some students missed a chance to broaden their minds and hear a new perspective.
My experience at York raises a wider issue. Those who do not conform to fashionable orthodoxies face an uphill battle if they want to speak at a university. Prior to my visit, York University Students Union (YUSU) provided me with a behaviour contract I had to sign on equality and diversity – totalling over 14,000 words. This in itself is enough to deter some speakers. It's not hard to understand why.
In fact, the idea that a university event should be a 'safe space' defeats the very purpose of a university. The university should really be a safe space for hearing challenging ideas. However, I was confident that my views on tariff reform and trade would not breach any equality guidelines. And so I signed the rules and followed them.
What is revealing is that while I was compelled to comply with these pages and pages of regulations in my talk, it appears that the LGBTQ+ Network could seemingly do as they pleased. The double standard is clear.
This is why I have written to the York University vice chancellor, Professor Charlie Jeffery, requesting that he secures a retraction and formal apology from the York LGBTQ+ Network for its baseless defamation. Failure to reprimand the LGBTQ+ Network could represent a breach by the university of the Education Act 1986, which imposes a duty to do everything practicable to uphold free speech on campus.
Because it is obvious that this sets a precedent. If anyone with gender-critical views goes to York University, he or she can probably expect to be picketed, called a fascist and defamed on social media. This will have a chilling effect on who will accept an invitation. Many would simply rather not subject themselves to that kind of public abuse.
Universities' mission should be to broaden young minds. That means they should be encouraging speakers to come to campus, not making them jump through bureaucratic hoops. And if student groups disagree with certain views, then they should have the courage to debate in person. Of course, that was never going to happen. Because it is civilised debate that censorious students fear most.
William Clouston is leader of the Social Democratic Party.
To enquire about republishing spiked's content, a right to reply or to request a correction, please contact the managing editor, Viv Regan.