Now Big Tech is coming for your money
Starving dissenters of funds is the dangerous new front in Silicon Valley censorship.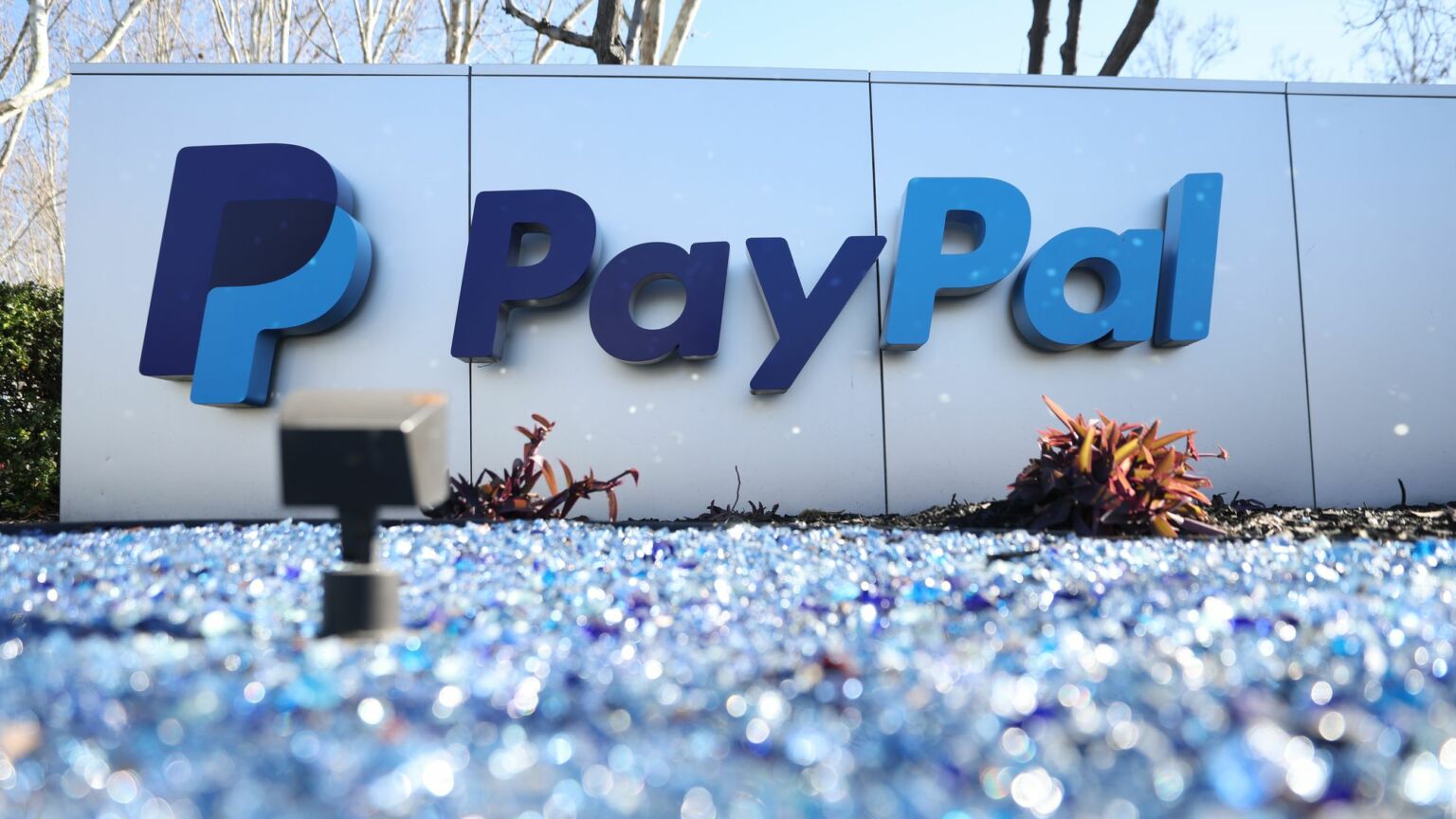 Did you know that payment-processing platforms are now taking confession? Yes, you read that right. US crowdfunding platform Patreon, valued at $4 billion, now has a clause in its Community Guidelines on 'renouncements'. The guidelines empower Patreon to cancel users' accounts – and thus their income – for a multitude of heresies. But if users 'renounce' their heretical beliefs to the high priests of Patreon's 'Trust and Safety' team, they may have their accounts and livelihoods restored. Patreon even generously promises to 'educate' creators who hold what it deems to be problematic views.
Of course, we know exactly what kind of views that means. Back in 2018, Patreon notoriously cancelled several conservative commentators who had been critical of identity politics.
Patreon's renunciation policy is only one example of a frightening trend. Payment processors and crowdfunding platforms – as well as some high-street banks – are weaponising their power as providers of financial services to police the political views of their users.
In a review of these practices for the Free Speech Union (FSU), I found that a majority of payment processors and crowdfunding platforms use vague, subjective language in their policies. Not only do they have the usual prohibitions on 'hate speech' – their guidelines also ban 'code words and slogans' that could be 'proxies' for beliefs they do not approve of. This approach gives these firms expansive scope to deny services to users, potentially based on the mere perception of heretical political views.
That seems to be what happened in September, when PayPal tried to cancel the FSU and a host of other groups. PayPal claimed that the FSU, the Daily Sceptic, UsForThem, the UK Medical Freedom Alliance, and even the personal accounts of individuals associated with the above, had all broken PayPal's rules against 'activities that promote hate, violence or racial intolerance'. No evidence of this 'hate' was provided. But it is obvious what the reason was – the groups targeted by PayPal are all sceptical of modern orthodoxies on identity politics and Covid-19. Such views are frequently decried as 'hateful' by people seeking to smear and censor their political opponents. For its part, the FSU protects all manner of political speech. It seems to have been targeted simply because it defends the right of people of any political persuasion to express contentious opinions. In the new theocracy of financial-service provision, plurality and viewpoint diversity are not welcome.
This is no small matter. Many depend for their income on market-dominant platforms like Patreon and Ko-fi, or processors like PayPal and Shopify. So if financial services can be withdrawn from certain people at any moment, this threatens their livelihoods. For instance, when PayPal suddenly cancelled the FSU's account, a full third of its income was put at risk. Fortunately, by mobilising its supporters, the FSU was able to force PayPal to u-turn.
But not everyone is so lucky. Most users persecuted for saying something deemed politically incorrect will not be able to respond as the FSU did, meaning their PayPal accounts will remain permanently closed. This highlights the arbitrary, authoritarian power these companies currently wield.
Indeed, many payment processors provide no information about why a given account has been cancelled. Nor will they hear appeals, meaning users have no opportunity to defend themselves or to contest claims that their views are 'hateful' or 'intolerant'. Meanwhile, crowdfunding platforms remain largely unregulated by the UK Financial Conduct Authority and the Financial Ombudsman Service. This means there is often no right of appeal when you have been deplatformed.
No one elected PayPal. No one agreed that unaccountable executives at Patreon could use the threat of financial ruin to enforce political conformity. Yet these organisations now have the power to sever a user's income stream without even explaining why.
What is more, some payment processors and crowdfunding platforms even apply their policies to user conduct that has no connection to their platform. GoFundMe, for example, reviews users' social-media activity when considering whether to allow them to set up a fundraiser. And according to its 'community guidelines', Patreon promises to 'look at what you do with your membership off our platform'. These clauses allow Patreon and GoFundMe to shut down people's businesses or fundraising access because of views they have expressed elsewhere on social media.
Their arbitrary power needs to be reined in. This week, Conservative MP Sally-Ann Hart proposed an amendment to the Financial Services and Markets Bill that would make it illegal for payment-processing companies to withhold or withdraw services from customers for purely political reasons. This at least is a sign that politicians are beginning to wake up to the problem.
We need to remind the high priests at PayPal and Patreon that their lofty ambitions have limits. The British public does not need lessons in political purity from the likes of PayPal. We must not let unelected corporations set the terms of political debate.
Carrie Clark is the research officer of the Free Speech Union. Find out more about the FSU's campaign against the tech giants here.
To enquire about republishing spiked's content, a right to reply or to request a correction, please contact the managing editor, Viv Regan.