The trans movement has a problem with women
Why did trans activists spend their weekend attacking a women's rights conference?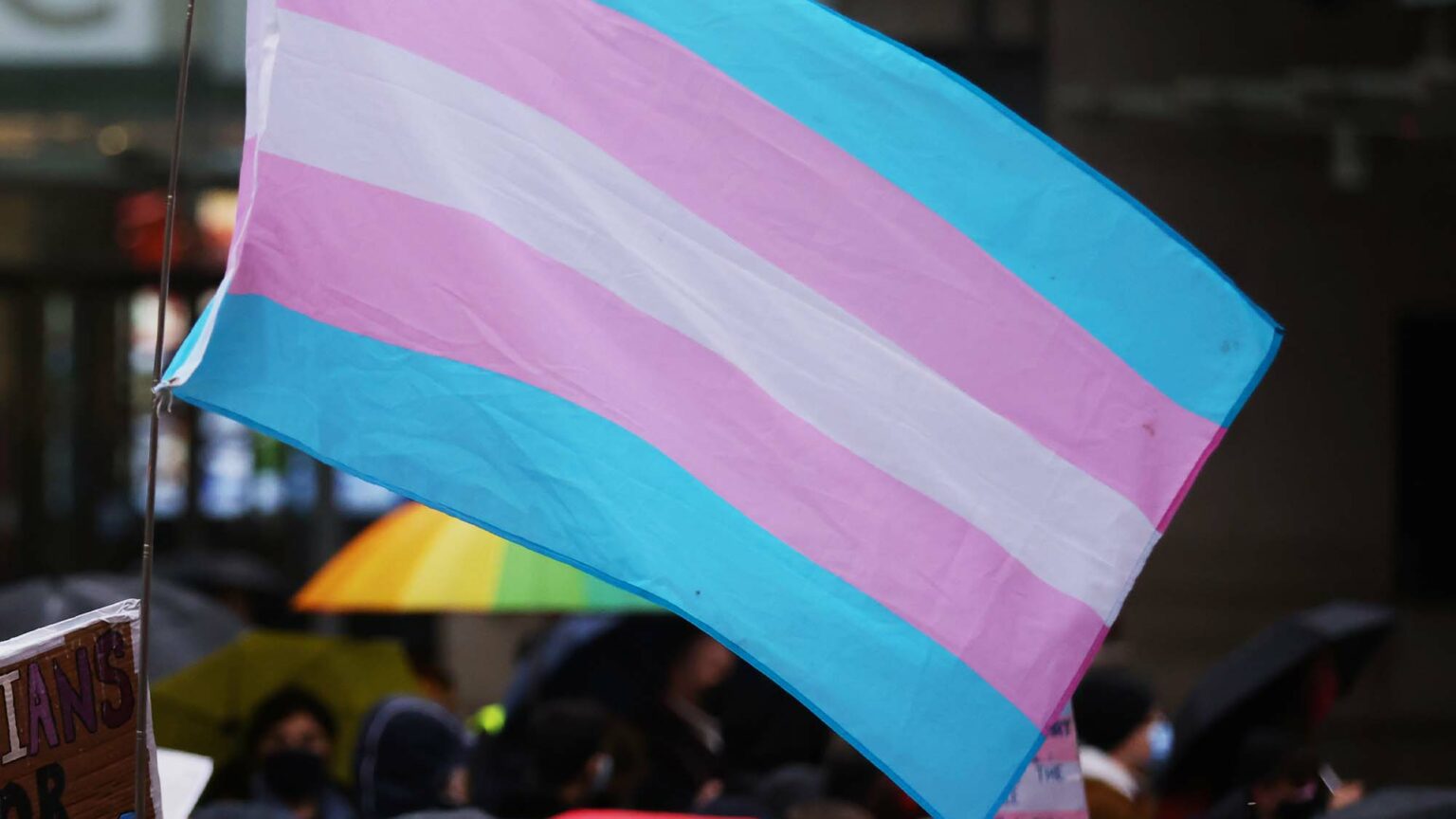 If you were ever in any doubt that trans activists have a problem with women, then take a look at their reaction over the weekend to the FiLiA women's rights conference in Cardiff and the LGB Alliance conference in London.
Almost 2,000 people attended FiLiA this weekend to hear high-profile speakers – such as Samira Ahmed, Rosie Duffield and Nazanin Zaghari-Ratcliffe – deliver talks on the challenges faced by women and girls across the world. It was a space to discuss important women's issues like female genital mutilation, prostitution and domestic violence. And, of course, to discuss the threat posed by trans ideology to women's single-sex spaces.
On the day FiLiA was due to start, trans flags appeared seemingly overnight in the windows of cafés, restaurants and shops across Cardiff. When asked by conference-goers what was going on, staff claimed that the flags had been put up in protest against an 'anti-trans' event that was taking place that weekend. They had apparently been told that this women's rights conference was inherently transphobic.
Of course, trans ideology was among the topics discussed at FiLiA. Many feminists are concerned that the trans movement's push for gender self-identification will undermine women's private spaces. Trans activists think that men should be able to access these spaces by simply declaring themselves to be women. But being concerned about all this does not make you anti-trans.
In an almost perfect illustration of the issues gender-critical feminists have been raising, two conference delegates are alleged to have been arrested in Cardiff on Sunday night. Their crime? They had objected to the presence of a man in the women's toilets. In a world where trans rights trump women's rights, women who try to defend single-sex spaces end up being silenced or on the wrong side of the law.
Some conference attendees tried to make their case to the shops flying the trans flag in Cardiff. Trans activists were then quick to accuse the women of 'intimidation and harassment'. This is a remarkable accusation – not least as trans activists are usually the ones trying to intimidate women.
We saw this in London on Friday evening, just after the LGB Alliance's annual conference. A mob of trans activists followed feminists Maya Forstater and Helen Joyce from the conference in Westminster to a nearby pub. Around 20 activists stood outside and chanted, while the two women tried to enjoy a drink. Police officers eventually had to escort Forstater and Joyce out of the pub.
It is one thing for activists to protest against a conference held by an organisation they disagree with. But it is quite another to object to Forstater and Joyce enjoying a drink together. It was as if their mere presence in a public space was enough to enrage the activists.
As well as drawing counter-protests outside the venue, the LGB Alliance conference was also attacked on social media over the weekend. Journalist Owen Jones chimed in to mock a group photo of conference attendees, claiming they were 'laughably unrepresentative of LGBTQ people' – seemingly because the attendees were older and more seasoned activists.
The LGB Alliance was co-founded by Bev Jackson and Kate Harris, two lesbians who are veterans of the early struggle for gay rights. It bills itself as the only charity that speaks exclusively for the rights of same-sex-attracted people. For this crime, the LGB Alliance has been branded 'fascist' and a 'hate group'. As with women's rights, gay rights have been rebranded as an expression of 'transphobia'. Lesbians who reject the sexual advances of transwomen still in possession of their penises have been compared to 'sexual racists'.
These attacks on the LGB Alliance and the FiLiA conferences have demonstrated what many of us realised long ago: that there is a strong current of misogyny running through the trans movement. If there is any hate in the gender discussion, it isn't coming from the feminists fighting for their rights. It is coming from the gender ideologues who are apparently desperate to take those rights away.
Lauren Smith is an intern at spiked.
To enquire about republishing spiked's content, a right to reply or to request a correction, please contact the managing editor, Viv Regan.