The revenge of the technocrats
Liz Truss's spectacular downfall has emboldened our equally hopeless expert class.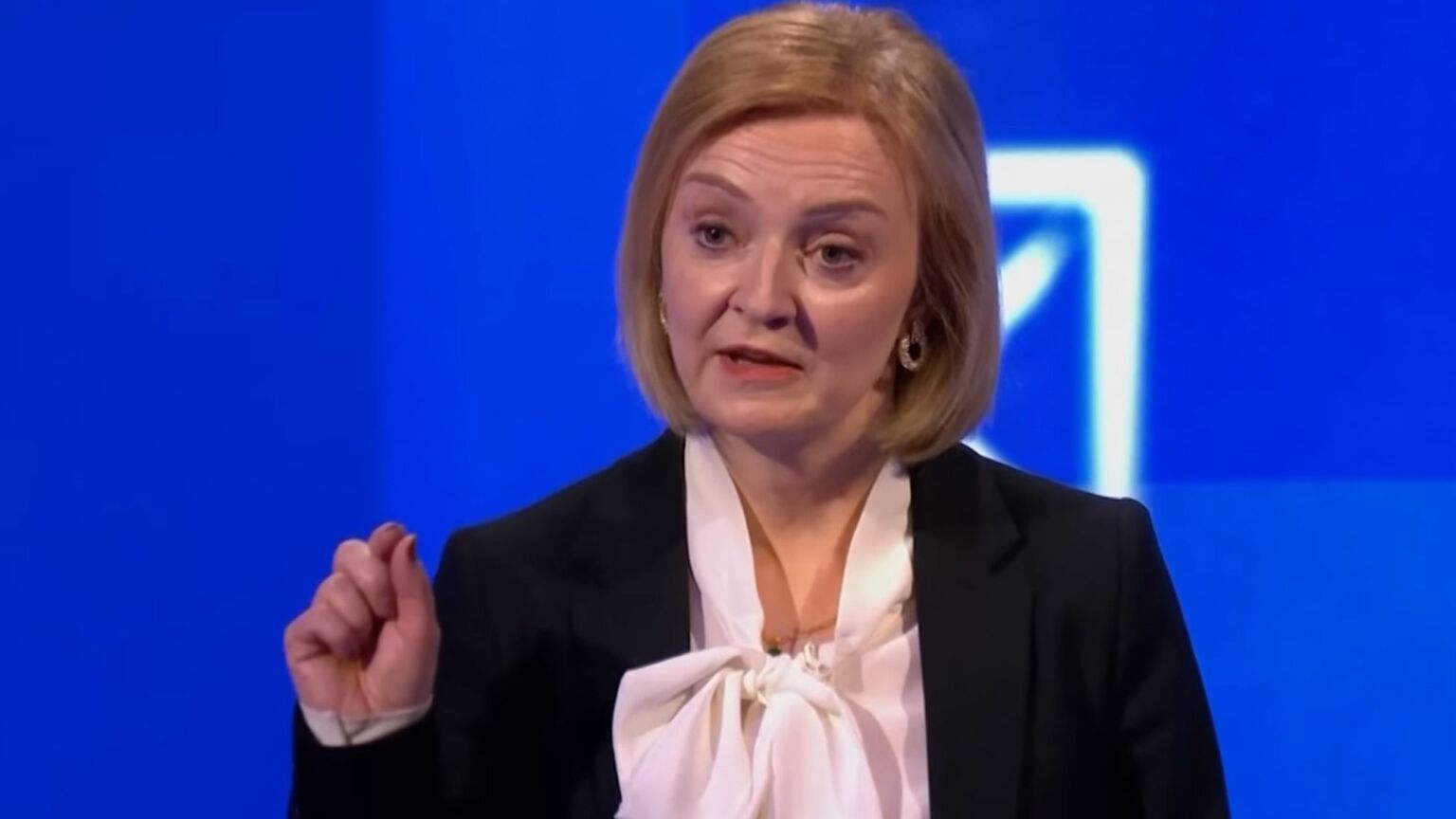 Watching prime minister Liz Truss's short resignation speech yesterday, I couldn't help feeling that she was selling herself short. She managed to summon up just two achievements to boast about from her 44 days in office: the energy price guarantee and the cut to national insurance contributions. But we all know she's achieved much more than that. She's tanked her party in spectacular fashion, for a start. Right now, the only thing in Westminster more unpopular than the Tory Party (a poll today put it at 14 per cent) is Truss herself – she is only slightly more popular than Vladimir Putin among the UK population.
Her history-making achievements don't stop there. Her premiership was the mother of all political cock-ups, in an era in which they have hardly been in short supply. She may even have succeeded in partially rehabilitating her predecessor, Boris Johnson, who has emerged as a strangely plausible candidate to replace her. (At least he has a democratic mandate.) And beyond the party and personality politics, what makes the end of Truss so tragic is that, ideologically speaking, her premiership has managed to achieve the precise opposite of its goals. Whatever Trussonomics was – the underlying logic was never entirely clear – it is now utterly discredited. Indeed, Truss was only able to limp on for a few more days as PM by getting Jeremy Hunt to rip up her mini-budget in the Commons, while she looked on with a kind of lobotomised zen.
More positively, Truss set out to challenge 'the orthodoxy', 'the Treasury view', 'the consensus' preached by various unelected and unaccountable institutions. She even had the gall to suggest that maybe the Bank of England – whose galaxy-brained governor said in August last year that inflation would be 'temporary' – wasn't working as it should. Her chancellor's first act in office was to sack Treasury permanent secretary Tom Scholar, a man no one had ever heard of but whose expertise was apparently all that stood between us and barbarism, in an act that our hysterical media seemed to equate with regicide. Her refusal of a forecast from the Office for Budget Responsibility (OBR) – another apparently unassailable institution, despite its stellar record of getting things wrong – was seen as another awful heresy.
Now, the market freakout and Hunt's ascension to the role of de facto prime minister has swept all of that aside. As James Forsyth writes in the Spectator, Hunt was not chosen because 'he has a unique insight into sentiment in the bond markets', but because he will essentially do what he is told by the expert set. Or as Forsyth more diplomatically puts it, Hunt 'is being guided by those institutions of the state that are thought to understand best how [markets] react' – namely, the Treasury, the Bank of England and the Debt Management Office. 'The irony is that, despite having campaigned against the Treasury orthodoxy and talked about reviewing the Bank of England's mandate, Truss has handed these institutions more power than they have had in living memory.'
This revenge of the technocrats, following a bruising few years of populist revolt, is being savoured across the political and media class. Former Financial Times editor Lionel Barber has hailed the 'triumph of orthodoxy over ideology'. In The Times, former Tory leader William Hague insists that now 'ideas must be refocused on what can really be done, on how we make the best of the constraints we cannot escape'. What a call-to-arms that is. The technocratic coup mounted by Hunt, albeit at the invitation of Truss, has amounted to a kind of farcical, miniature replay of what happened during the debt crisis in Italy and Greece in 2011, when unelected, technocratic governments were brought in to administer the crippling austerity measures that the markets, the EU and the IMF demanded. We have internalised the Troika, recommitted to There Is No Alternative – and the media fanboys of that bloodless orthodoxy clearly know it.
You don't have to be a fan of Truss's incoherent, sloganistic and woefully inadequate mini-budget to be alarmed by the elite revolt against it. Yes, she was taken down in large part by her own ineptitude and lack of seriousness. As Jonny Ball suggests in the New Statesman, John McDonnell arguably did more to roll the pitch for his economic plans – famously launching a 'charm offensive' on the City of London in the run up to the 2019 election – than did Truss and Kwasi Kwarteng. She also made zero effort to win the public over to her programme, and had no popular mandate to weather the economic storm. But we should all be alarmed about a situation in which twitchy financial markets are empowered to dictate policy and despatch prime ministers; in which unaccountable bodies like the Bank of England and the Office for Budget Responsibility are treated as all-seeing, all-knowing and impossible to challenge; and in which politics is turned from a battle of competing visions into a matter of 'mak[ing] the best of the constraints we cannot escape'.
If we're not careful, the fall of Truss will become a phoney vindication of the expert class, a cautionary tale about what can happen when you dare stray from its narrow orthodoxies. We risk setting a precedent whereby the technocrats and the markets have the final say, over and above the people and the governments they elect. In crowing about all of this, Keir Starmer is effectively tying the hands of any future Labour government – yet more proof that he has no transformative vision for the country. What's more, it would now take a brave minister to even raise the prospect of ending the Bank of England's independence, or to criticise the forecasts of the OBR. These things have apparently been turned into inviolable parts of our constitution, even though the bank got its independence just 25 years ago and the OBR was set up by George Osborne.
Truss certainly wasn't the answer to our economic woes. But nor is the elite 'consensus' currently reasserting itself. As Phil Mullan explained on spiked yesterday, the experts, the technocrats and the more orthodox-minded politicians are infinitely more responsible for our current economic predicament than Truss and her brief spell in No10. One brilliant thing about the Brexit vote was that it struck a blow to an expert class that was not only unaccountable and anti-democratic, but that had also categorically failed us. These are the people who have presided over austerity, flat-lining productivity growth, indebtedness and the longest squeeze on wages since the Napoleonic Wars. We really can't let them take back control.
Tom Slater is editor of spiked. Follow him on Twitter: @Tom_Slater_
To enquire about republishing spiked's content, a right to reply or to request a correction, please contact the managing editor, Viv Regan.