The anti-abortion surveillance state
How period-tracking apps could become a tool of the US authorities.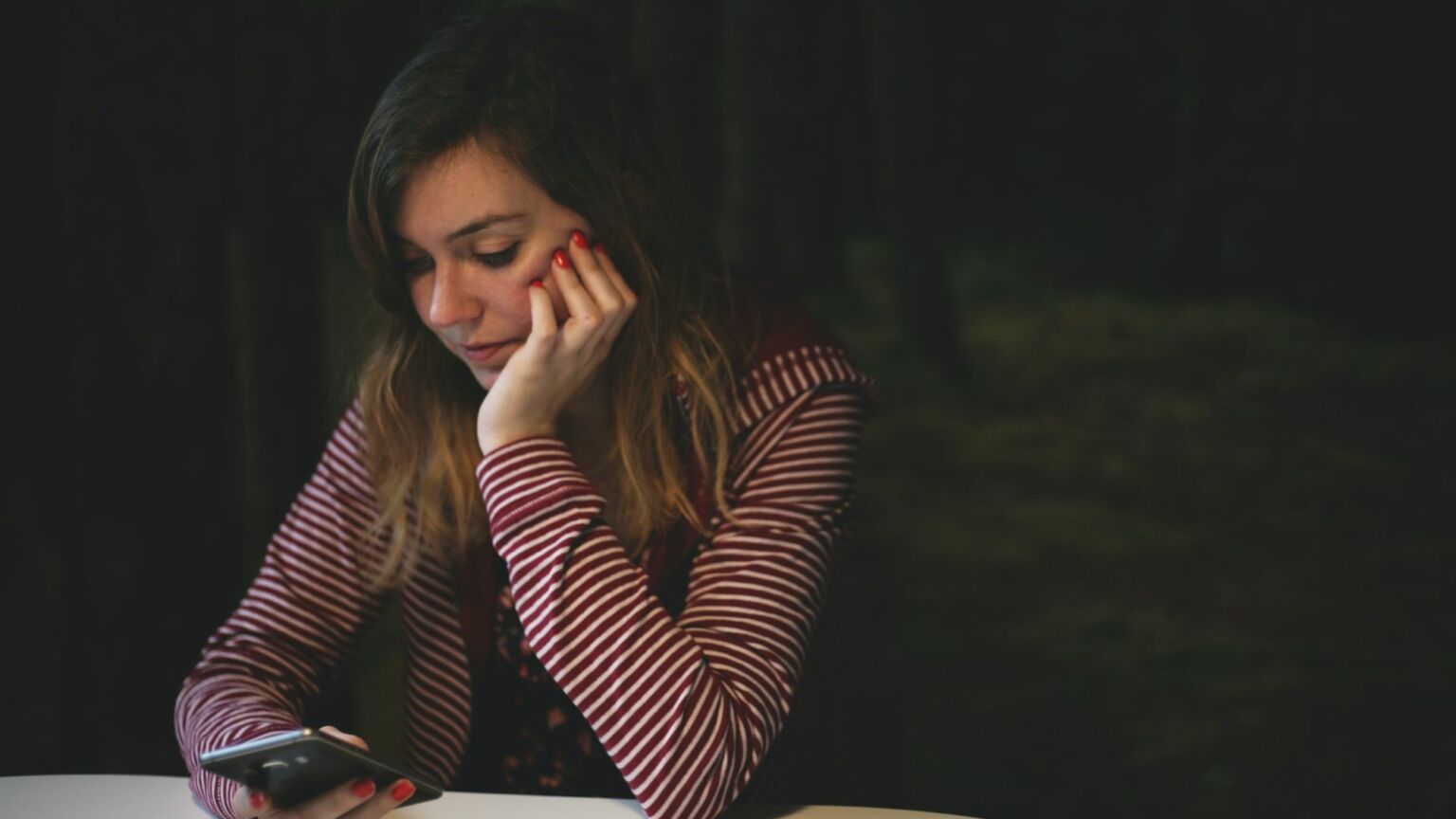 Since the overturning of Roe v Wade in June, abortion has been criminalised in many states across America. This in turn has sparked concerns that women in those states could be subject to increased surveillance – and that their private and sensitive data could be turned into public property.
After all, there are precedents. Poland, which has imposed a near-total ban on abortion, now operates a national database to track pregnancies and miscarriages.
Moreover, in the US, it is feared that anti-abortion states could make use of the reams of data that is now collected by tech companies. SafeGraph, a data broker, is reported to have already been selling location data on who visits abortion clinics to interested parties. And just weeks before Roe v Wade was officially overturned, Facebook accepted a Nebraska police request to hand over user data belonging to a 17-year-old girl and her mother. The messages showed that the 17-year-old had obtained abortion pills when she was more than 20 weeks pregnant – beyond the legal limit for abortions. The 17-year-old is now being tried as an adult.
Worryingly, the digitisation of much of our private lives provides ample opportunities for the state to increase its surveillance of pregnant women. The most obvious means of surveillance would be through smartphone apps that provide period-tracking and other reproductive-health functions.
After all, roughly one in three American women use these apps to track their menstrual cycle and fertility, and to log their sexual activity. The apps claim to keep user data safe and anonymous, but there is no guarantee they will stick to these promises.
Take 'Flo', one of the most popular period-tracking apps, with 25million active users. It allows women to input information about the duration of their period, mood, symptoms, whether or not they had sex and other intimate details about their health. The app uses all this to make calculations about users' menstrual cycle, when they might be less or more fertile and when they could be pregnant.
In 2021, the Federal Trade Commission found that Flo had shared its users' data with marketing and analytics companies, such as Google and Facebook, between 2016 and 2019. Flo claimed the user data was 'depersonalised'. But the Wall Street Journal revealed that the data could be matched with a device or profile, thus potentially linking individual women to sensitive data about their reproductive health. In the hands of state prosecutors, such information could help to put women behind bars.
Flo is not the only such company found to have been violating women's privacy. A 2019 study found that almost 80 per cent of health apps available on the Google Play Store regularly shared their users' data with third parties. Disclosing people's private medical information for advertising purposes is bad enough. But the prospect of this data being shared with the authorities is even more worrying. Sadly, it seems tech companies are very reluctant to resist requests from law enforcement. Indeed, when issued with a subpoena, tech companies will reportedly provide the requested data roughly 80 per cent of the time.
Location data or information from period-tracking apps would likely not be enough in and of itself to prosecute women illegally seeking abortions. But when combined with other evidence, it could certainly be used to build a case against them.
This is potentially a very sinister development. Thanks to the erosion of reproductive rights in America, women could be subject to unprecedented levels of surveillance. And what's more, the most intimate, private details of women's lives could well be turned into public property, to be pored over by the authorities. This is intrusive and illiberal. We should resist it at all costs.
Lauren Smith is an intern at spiked.
To enquire about republishing spiked's content, a right to reply or to request a correction, please contact the managing editor, Viv Regan.