The US military can't afford to indulge in trans nonsense
Transwomen are eligible for the draft because they are biologically male.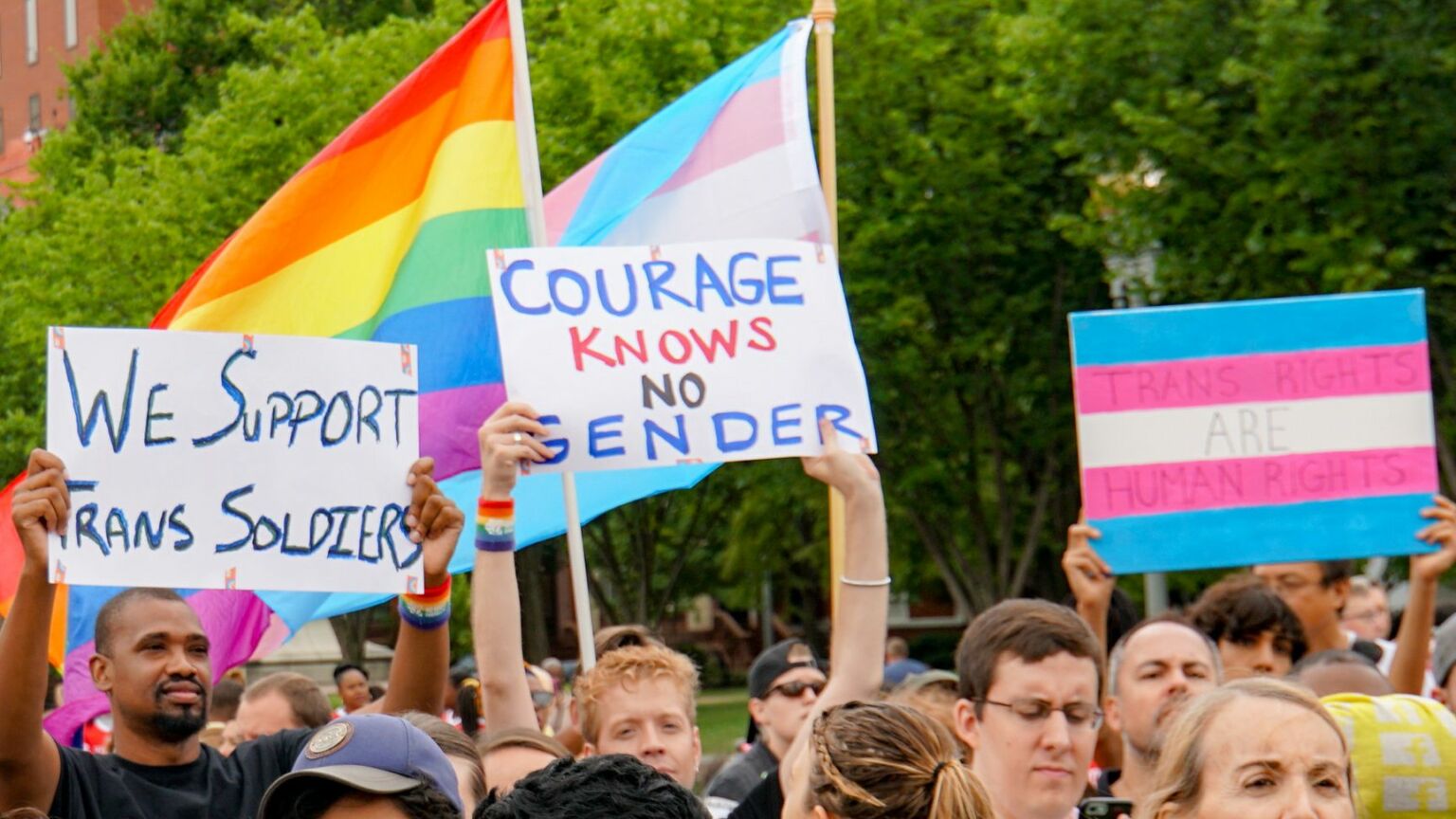 Thousands of would-be American soldiers were apparently deeply wounded last week – not from enemy fire, but by a tweet issued by the US Selective Service System (SSS), the body that oversees conscription to the US army. The tweet was a reminder to parents that their sons, if aged 18 to 25, are legally required to register with the SSS. While US citizens are not currently being conscripted into the armed forces, the register is as a contingency measure should the draft be reintroduced in the event of a war or a crisis.
Principled objections to conscription are fair enough. But what triggered outrage on this occasion was the SSS website's insistence that those 'who are born male and changed their gender to female' are still required to sign up. The message from the US military is clear – transwomen are men and trans men are women. It seems that, despite the woke march through Joe Biden's White House, the US military still knows what it means to be a man or a woman.
In response, Twitter let out a melodramatic wail of fury. 'Being trans isn't fun anymore, I just got my Selective Service System letter, they're going to put me in the trenches', was a typical response. 'Fuck the Selective Service System and its transphobic, bio-essentialist inclusion of transwomen as men', complained another tweeter.
No doubt, some of the US's foes were watching all this and letting out a small giggle. Because let's be honest, a soldier who whinges about being misgendered is unlikely to be considered a threat on the battlefield.
Tellingly, the draft is one of the few areas that has not been impacted by the demands for sex equality in wider society. This is because academic ideas about 'gender identity' fall flat when put through the physical rigours of military training. No amount of theorising can obscure the fact that men are on average bigger and stronger than women.
Many on the US right lazily blame feminists for pushing the idea that differences between the sexes are irrelevant. It is true that academics in queer studies and gender studies departments, who claim the label 'feminist', are at the forefront of trying to redefine what a woman is. But those who do the practical work of supporting women victims of male violence have always known that sex matters. They see it every day. However, the voices of those grassroots feminists have largely been drowned out by the noise of the gender-identity movement.
Lierre Keith, chair of the board at the US Women's Liberation Front (WoLF), is one such grassroots feminist campaigner. Her organisation has been fighting for years against the erasure of biological sex across US institutions. This has led to WoLF taking particular aim at the Democrats, who are among the fiercest advocates of trans ideology. Indeed, identity politics is now so core to the Democratic Party's values that on his first day in office in 2020 President Biden signed an executive order on gender identity, which effectively removed the sex-based rights of the four million women who work in the federal government, and of the many more who rely on statutory services. Since then, WoLF has advocated for female inmates who are locked up in prisons with rapists who identify as women. It has also given a voice to girls in college sports teams who have lost scholarships to boys.
Keith pithily tells me: 'When it's about women's basic human rights, President Biden has no idea what a woman is. But when it's about the military, suddenly all is clear: there are men and there are women, and one cannot become the other.'
During the previous administration, the bombastic Donald Trump was slammed when it was reported that he had 'banned trans people from the military'. In fact, he had done no such thing. Contrary to much of the reporting, Trump simply issued a memo stating that trans-identifying members of the military must meet the same standards as the rest of the population in order to be qualified to serve.
Similarly, last week's announcement by the SSS simply made clear that trans-identified soldiers should serve with others of their biological sex. Whether one agrees with the draft, and whether one believes women should also be conscripted, it is not unreasonable for the army to have a policy based on material reality rather than preferred identity.
Ultimately, until the war on woke is won, until identity politics is defeated, the US will be in no fit state to defend its own interests.
Jo Bartosch is a journalist campaigning for the rights of women and girls.
Picture by Ted Eytan, published under a creative-commons licence.
To enquire about republishing spiked's content, a right to reply or to request a correction, please contact the managing editor, Viv Regan.