No, Nicola Sturgeon is not inciting violence
Scotland's first minister is entirely within her rights to say she 'detests' the Tories.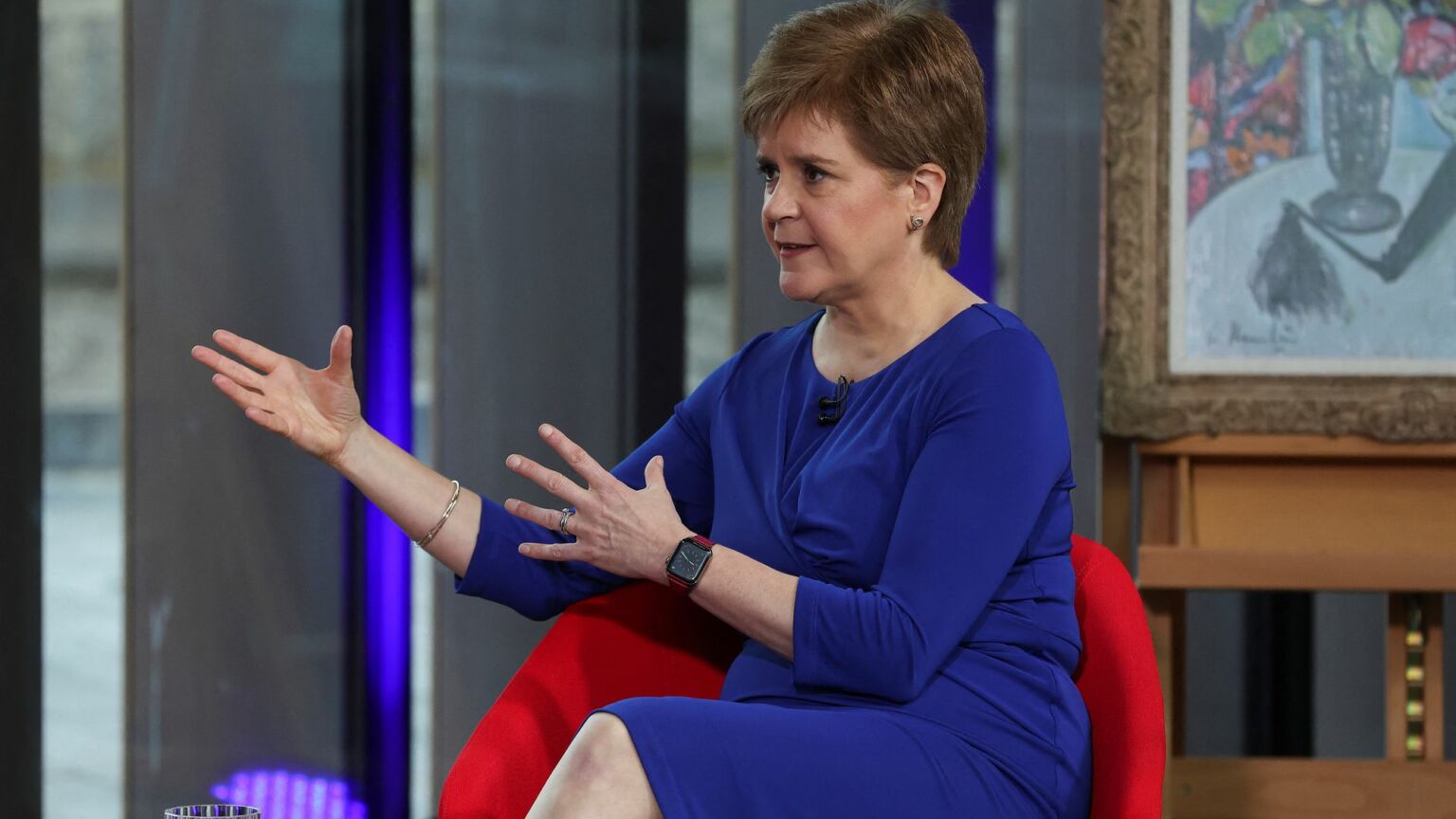 Please, can we stop pretending that politicians need to be protected from heated political rhetoric? This time it is Nicola Sturgeon's turn to be in the stocks for upsetting her political opponents. On Sunday with Laura Kuenssberg, the Scottish first minister was asked if she would prefer Liz Truss or Sir Keir Starmer as PM. She responded by saying she 'detests the Tories and everything they stand for'.
Conservative minister Nadhim Zahawi immediately slammed Sturgeon's language as 'really dangerous'. Tory MSP Donald Cameron said that her comments were 'irresponsible' and 'ugly'. And, like clockwork, sections of Twitter soon started pointing to the murders of MPs David Amess and Jo Cox to suggest that this is where language like Sturgeon's leads.
Sturgeon was effectively being told that by criticising the Tories in colourful and heated language she was potentially encouraging acts of violence against them. For members of a party that purports to care about free speech and individual liberty, Tory MPs are often strangely quick to demand action every time someone says something mean about them.
Of course, it is not just the Tories who have exploited the murders of Amess and especially Cox to try to clamp down on political language and silence criticism. In 2019, one Labour MP even claimed that Boris Johnson's use of the phrase 'Surrender Act' – to describe an amendment preventing a No Deal Brexit – was 'dangerous'. Johnson's dismissal of this claim as 'humbug' prompted Labour MPs to suggest that this kind of language was somehow to blame for the murder of Jo Cox by a far-right extremist in 2016. This repeated exploitation of the Cox and Amess tragedies to police politicians' comments is as grim as it is cynical.
Over and over again in recent years, we have seen politicians, across the political spectrum, try to silence opposing opinions by denouncing them as 'inflammatory'. In 2019, the liberal left went into meltdown after Remainer MP Anna Soubry was called a 'Nazi' by pro-Brexit protesters outside parliament. Labour MP (and fellow Remainer) Jess Phillips even claimed these non-violent protests made her frightened for her own safety.
And just a few weeks ago there was outrage when Tory MP Nadine Dorries retweeted a photoshopped image of former chancellor Rishi Sunak, depicting him as a backstabber. Some even insinuated that Dorries was inciting murder, rather than merely criticising Sunak's lack of loyalty to Johnson.
Time and again, we are told that this heated rhetoric needs to stop because it is 'divisive' and therefore dangerous. Forgive me, but don't most political arguments tend to be divisive? After all, these arguments rest on real divisions over how best to govern society. Different politicians are guided by different ideas. And those ideas will often clash. Politics, by its very nature, can never be some big cordial kumbaya-fest.
Politicians from all sides need to get a grip. Far from being a threat to political debate, heated and passionate language is essential to it. Those constantly seeking to clamp down on political rhetoric are the real threat to our democracy.
Jordan Tyldesley is a writer. Follow her on Twitter: @pippybing.
To enquire about republishing spiked's content, a right to reply or to request a correction, please contact the managing editor, Viv Regan.