Hurricane Ian and the inhumanity of identity politics
Even in a time of tragedy, the woke set plays the race card.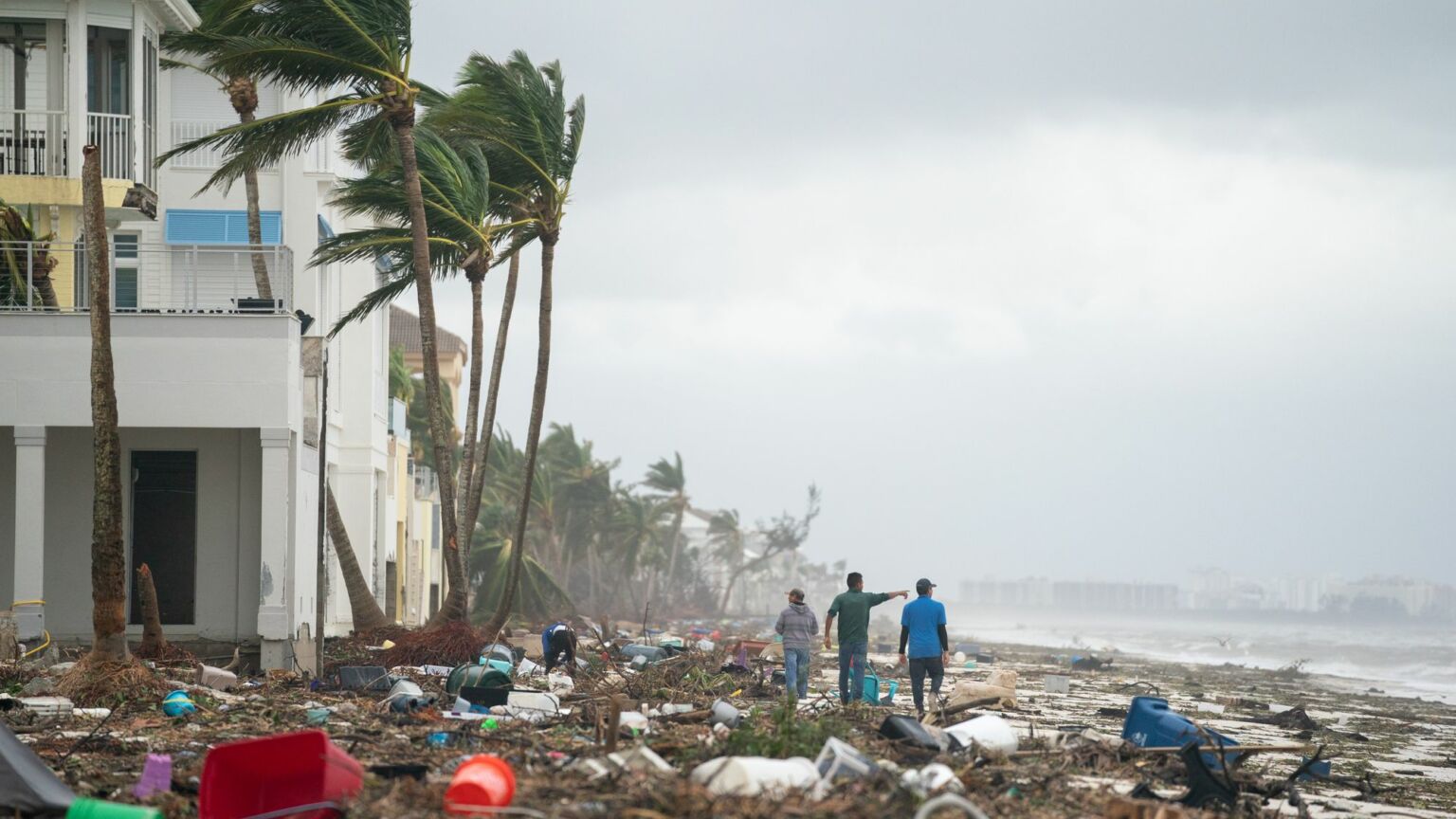 Is Hurricane Ian racist? Listening to US vice president Kamala Harris, you could be forgiven for thinking so. It is America's 'lowest income communities and communities of colour' that are always most affected by 'extreme conditions', she said last week. That horrible hurricane, visiting its fury upon Florida's people of colour more than white folk, selecting its targets by skin colour. One observer refers to it as 'environmental racism', where bad weather is always 'disproportionately harming African-American neighbourhoods'. He admits that 'hurricanes don't specifically target black communities' – they aren't that sentient yet – but apparently there is always 'an extra element of fear for black folks during hurricane season'.
The speed with which Hurricane Ian was racialised was extraordinary. And depressing. And it wasn't just 'Black Twitter' or its upper-middle-class white allies who were turning a natural calamity into yet another indictment of the racial unfairness of modern America. No, the literal VP was playing this game. It was in a discussion with actress Priyanka Chopra Jonas at the Democratic National Committee's Women's Leadership Forum on Friday that Harris made her comments about Hurricane Ian hitting 'communities of colour' hardest. 'And women', Chopra interjected. 'Absolutely', Harris replied. So Ian's sexist, too.
This swift transformation of a storm into yet another lesson on identity politics, the use of a natural disaster to further propagate the elite's narrative about racism, sexism and whatever other ism is in fashion right now, is surely a new low for the woke establishment. Hurricane Ian has been horrendous. Its impact on Florida has been terrible. Whole neighbourhoods have been flattened. At the time of writing, the death toll is over 100. This is a human tragedy, not an identitarian incident. For Harris and others to look at this calamity and see skin colour, for them to watch this storm unfold and seemingly empathise with some victims more than others, captures the extent to which the new elites' identitarian obsessions have destroyed the humanist morality of old.
For Harris, Hurricane Ian was further proof of the need for her 'equity' agenda. She told Chopra that we have to address the impact of this awful hurricane 'in a way that is about giving resources based on equity'. '[If] we want people to be in an equal place, sometimes we have to take into account those disparities and do that work', she said. To many people, this sounded like the VP saying resources for the battered communities of Florida would be given out on the basis of identitarian disparity rather than need. Christina Pushaw, the rapid-response director in Florida governor Ron DeSantis' re-election campaign, accused Harris of causing 'undue panic' by giving Floridians the impression that assistance would be distributed on the basis of pre-storm inequities, and maybe even skin colour. 'This is false', said Pushaw. Assistance would be given to 'all Floridians… regardless of race or background', she said.
This is a pretty clear case of elite identitarian showboating having a palpably negative impact on ordinary people's lives, on their sense of hope and security. Harris's woke preening over Hurricane Ian might have gone down well with the hyper-privileged attendees of the Dems' Women's Leadership Forum, but it will have rattled some in Florida who are trying to piece their communities and their lives back together. It seems that even in a time of tragedy, advertising one's woke credentials takes precedence over assuring the nation and encouraging people to pull together. Displays of racially aware virtue by members of the political class seem to matter to the White House more than settling the nerves and assisting the needs of everyday people who have experienced a huge misfortune.
The divisiveness of Harris's 'equity' agenda is becoming clearer every day. Something like Hurricane Ian might batter the physical infrastructure of certain states, but Harris's 'equity' ideology is harming the moral infrastructure of the entire American republic. Harris's big idea is that the historical disparities of the United States need to be borne in mind when distributing resources in the present. This is a recipe for racial favouritism and social tension. As Elon Musk sensibly said in response to Harris's Hurricane Ian comments, resources, especially in a time of calamity, should be distributed 'according to greatest need, not race or anything else'. That is the true American vision – that need should be the deciding factor when it comes to assisting the afflicted, not skin colour or sex or gender ID.
Throughout human history, natural disasters were viewed as 'lessons'. In the past, many communities saw them as warnings from God for sinful behaviour. Now, our supposedly smart and secular elites see them as natural confirmations of the moral rot of the 21st-century West. So Hurricane Ian isn't a Gomorrah-style punishment from on high but it is a light shone on the wicked racial disparities of modern America. There is a medieval feel to Harris and Co's chatter about Ian telling us Something Important about America. Like the hysterics of yesteryear they see natural horrors as providers of moral clarity on where society has gone wrong, and how it must be rescued. 'Obey God', said priests after storms in the Middle Ages. 'Enforce my equity agenda', says Harris after storms today.
The medieval bent to the woke set's reading of Hurricane Ian can be seen in their climate-change talk, too. Some seem to view this dreadful storm as yet another manifestation of mankind's baleful impact on the climate. The storm is a 'warning from the future', says one writer. Nature will continue to 'wreak havoc' so long as 'climate change remains unaddressed', apparently. A piece in the Guardian goes full Middle Ages, talking about Ian as a kind of demonic force. 'Climate change once seemed a distant threat', it says. 'No more. We now know its face, and all too well. We see it in every hurricane, torrential rainstorm, flood, heatwave, wildfire and drought.' And only the 'dramatic reduction of… pollution' can save us from this weather of mass destruction. In short, it is our polluting activity, modernity itself, that stirred up storms like Ian, and we now must do some serious eco-penance to save ourselves.
There is a dark irony to this anti-modern view of storms as warnings from nature. Where there is disparity in how communities are affected by calamitous weather, it is almost always down to the level of progress said communities have reached. The richer and more modernised communities and nations are, the more able they are to withstand nature's violent whims. In exploiting disasters like Hurricane Ian to push their fundamentally anti-industrial agenda, the green elites make it even less likely that all of society will be modernised in such a way that nature's threat will be successfully diminished and contained.
The discussion of Hurricane Ian has confirmed that the new elites are not as modern as they like to think. Judging communities by colour rather than need, and wringing one's hands over Mother Nature's 'warnings from the future' – we are ruled by hysterics masquerading as progressives.
Brendan O'Neill is spiked's chief political writer and host of the spiked podcast, The Brendan O'Neill Show. Subscribe to the podcast here. And find Brendan on Instagram: @burntoakboy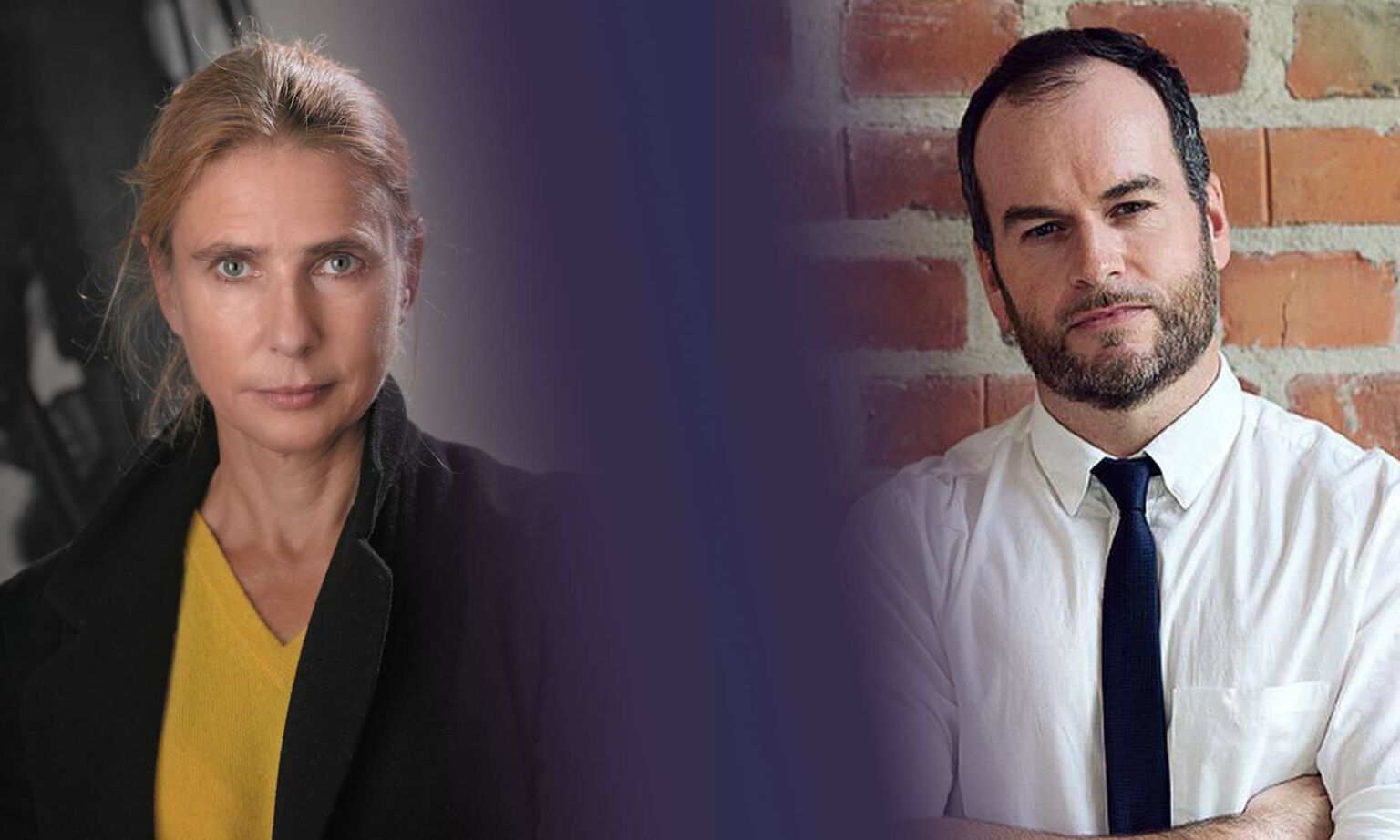 Lionel Shriver and Brendan O'Neill – live and in conversation
ZOOM EVENT
Tuesday 11 October – 7pm to 8pm BST
This is a free event, exclusively for spiked supporters.
To enquire about republishing spiked's content, a right to reply or to request a correction, please contact the managing editor, Viv Regan.