Germany is still living in Covid's shadow
Its new masking rules are a sign of a government in disarray.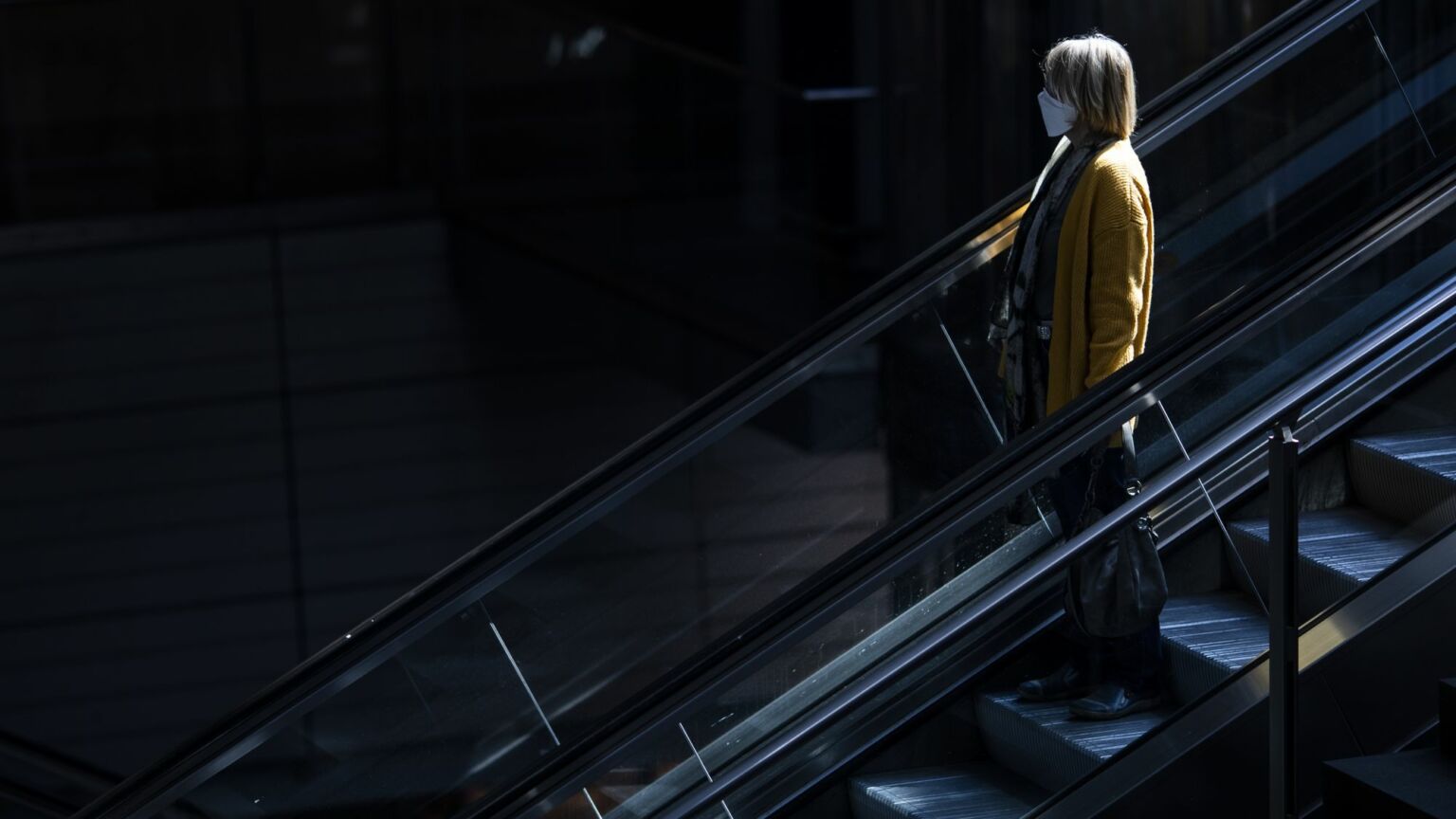 Germany's coalition government seems intent on making its first full winter in charge as dark, lonely and cold as possible. The mood in Germany is bleak. The people have no faith that the government can solve the nation's problems – and the government has given up trying.
Germany's foremost problem is, of course, the energy crisis. This has already caused a steady trickle of bad news. Blackouts are likely, hospitals may be forced to close and insolvencies are rising. Indoor pools, museums and churches will all remain cold. Even the Berlin Christmas lights – a cherished winter tradition – could be cancelled this year. The German government seems unable or unwilling to find solutions to the crisis (it has only reluctantly extended the life of its nuclear power stations and it has ruled out fracking for gas). Instead, it is encouraging Germans to drastically cut their use of energy.
As if that weren't gloomy enough, the government is now stoking up Covid fears, too. In September, parliament passed a new Infection Protection Act, which takes effect today (October 1). It mandates the use of FFP2 face masks on public transport, in hospitals, retirement homes and other healthcare settings. And it enables state governments to impose further restrictions at will, including social-distancing measures and compulsory testing.
Will Germans live in the shadow of Covid forever? Already, the government has broken its promise, made last autumn, to lift all mask requirements by March this year. The new law has also given a shot in the arm to the pro-lockdown lobby to demand even tougher measures. Indeed, one teachers' association has already criticised the new masking law for not including primary schools.
The new Covid policy is a mess of contradictions. It is a product of Germany's unsteady coalition government, which has to reconcile the disparate interests that make up its voter base – from radical Greens to nanny-statist Social Democrats to neoliberal Free Democrats. Indeed, on just about every issue – from the energy crisis to the war in Ukraine to Covid-19 – government policy tends to be cobbled together, seemingly at random, in a way that satisfies no one. The government has no coherent, guiding philosophy. Its only priority is its own survival.
As the online newspaper, the Local, puts it: 'Germany's autumn Covid rules are a giant mess beyond parody.' Why should masks be worn on all underground trains – even if they are empty – but not on crowded train platforms? Why should higher infection rates lead to new restrictions when the disease is now mild for the vast majority of people? Liberal Party justice minister Marco Buschmann – who negotiated the law alongside the hysterical SPD health minister, Karl Lauterbach – has been unable to answer such questions. Instead, he simply mouths platitudes about a 'sensible compromise' and a return to a 'responsible normality'.
As a result, German voters are becoming increasingly cynical. According to one September survey, over 60 per cent no longer trust any party to solve the country's problems. And even before the pandemic, another poll found that 61 per cent of respondents believed the German state to be too overstretched to fulfil its responsibilities. 'We have worrying signs of a general loss of confidence in the performance of the state in Germany', noted the chairman of the Civil Servants' Association in 2019.
This impression, of an overstretched, dysfunctional state, has only been compounded since the pandemic. Not least because most government employees have hardly entered their offices since the start of the first lockdown. Civil servants are always the first to warn that 'the pandemic isn't over yet' and to assert their right to work remotely. But public confidence in the state won't be restored if the civil service keeps cowering at home.
Public trust in the political parties is even lower. Numerous scandals have shown that German politicians do not take their own Covid laws (or their own citizens) especially seriously. Most recently, Green Party economy minister Robert Habeck was pictured maskless, alongside other government officials, on a flight to Canada. The images prompted outrage on social media. At the time, normal citizens were still subject to a strict mask requirement on planes. As tabloid newspaper Bild fumed: 'Citizens have to wear masks, but apparently not top politicians on trips abroad.'
Indeed, the scandal caused such a stir that the requirement to wear masks on planes was subsequently dropped. Of course, this only raised the conundrum of why the dreaded virus apparently spares planes but not trains or buses, where masks still have to be worn.
Many have criticised the inconsistencies of the new Infection Protection Act, and many more are now engaging in passive resistance. On Berlin's underground, a sizeable proportion of commuters don't cover their noses and mouths properly (in defiance of regular, blaring admonishments from the tannoy reminding commuters that masks are mandatory). And local protests against Covid measures have also picked up. So there are some glimmers of resistance.
For its part, the government continues to spread fear and dread. It expects ordinary Germans to spend the winter hunkering down – hiding from Covid and from the cold. Germans deserve so much better.
Sabine Beppler-Spahl is spiked's Germany correspondent.
To enquire about republishing spiked's content, a right to reply or to request a correction, please contact the managing editor, Viv Regan.