The death of mainstream comedy
Lou Perez on how wokeness is killing comedy – and how a new generation of comics can save it.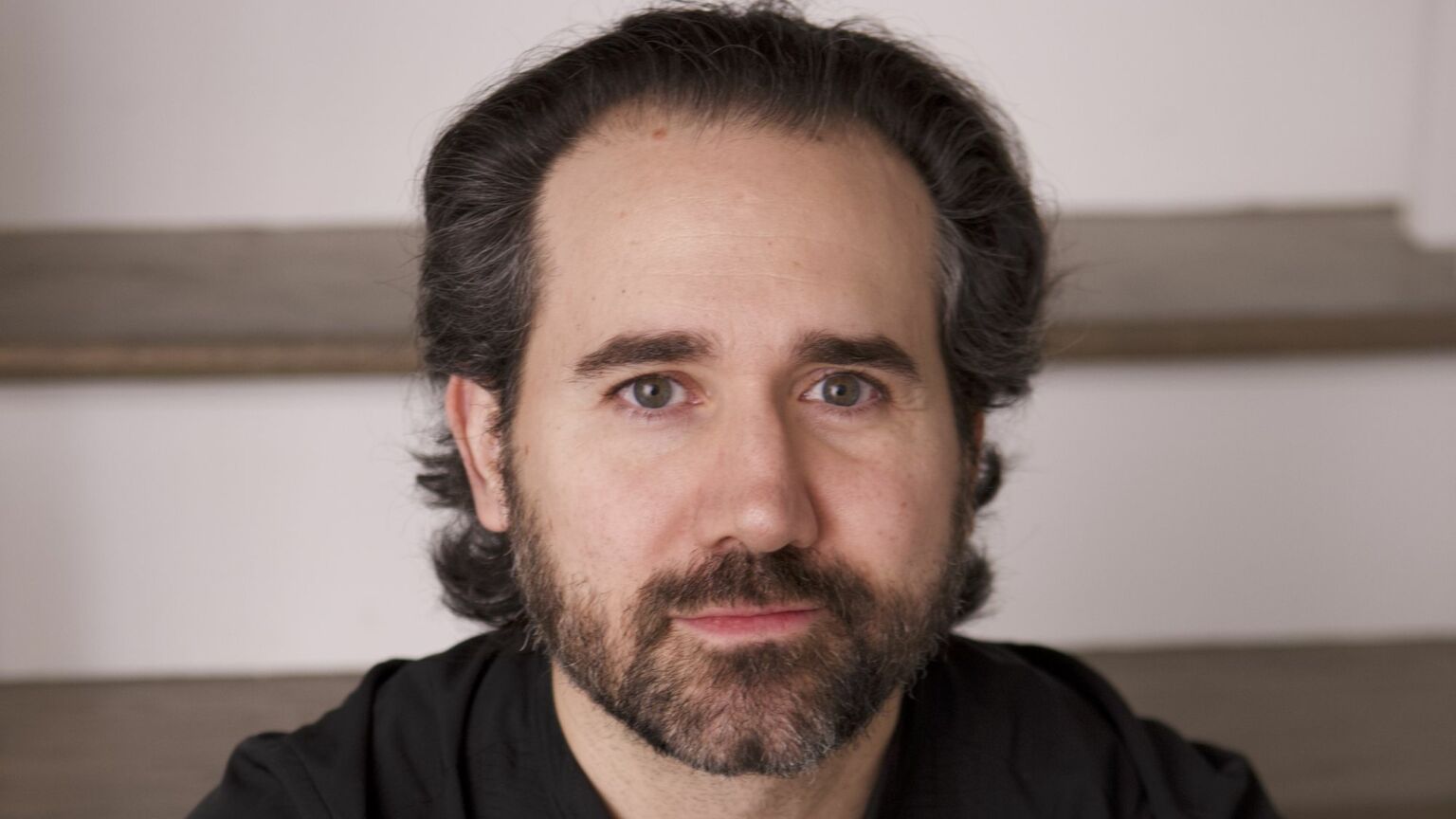 Comedy is one of the great casualties of wokeness. Comedians now have to navigate an ever expanding list of taboo subjects and forbidden targets. Superstar comedians like Dave Chappelle and Ricky Gervais stand accused of 'punching down' for mocking woke absurdities. Beloved characters in The Simpsons and even the knowingly offensive Family Guy have been altered following the charge of 'cultural appropriation'. Meanwhile, many TV sketch shows and satirical programmes seem to have given up on telling jokes entirely, swapping humour for sermonising and 'clapter' comedy. So, is comedy doomed? Or is there hope outside of the mainstream?
Lou Perez is a comedian and the author of a new book, That Joke Isn't Funny Anymore: On the Death and Rebirth of Comedy. Lou joined Brendan O'Neill on the latest episode of his podcast, The Brendan O'Neill Show. What follows is an edited extract from their conversation. Listen to the full episode here.
Brendan O'Neill: Last month, comedian Jerry Sadowitz was essentially banned from the Edinburgh Fringe for being offensive. There are the lingering Dave Chappelle controversies, where he is always getting in trouble for telling jokes about trans people and other marginalised groups. How grave a threat do you think wokeness poses to comedy?
Lou Perez: If you look at what's happening in mainstream comedy, it's definitely something to worry about. But there is hope. You can have all of this terrible stuff happening in comedy, where people are having their shows cancelled and are being silenced. Yet, at the same time, technology has given comedians a magnificent opportunity to broadcast themselves to new audiences. Comedians like myself and others are able to get on the mic and get our stuff out there like never before.
And if you look at what happened to Jerry Sadowitz, there is hope there, too. It was striking that so many people jumped in to support him after his show was cancelled – from other comedians to comedy venues. That's so important. You can't just sit back and be a passive entertainer or audience member anymore in this climate. You have to get in there and show support to those who come under attack.
O'Neill: Do you think we're arriving at a situation where there is such a heightened level of sensitivity, and such a strong desire to control language, that comedy could become almost impossible?
Perez: That's definitely a fear for a lot of people. Going back to the Oscars, when Will Smith got up on stage and smacked Chris Rock, a lot of people were asking: is this what comedians are going to have to deal with? If they tell an offensive joke, will someone now feel empowered to get up on stage and hit them? That fear was genuine. Not long afterwards, Dave Chappelle was on stage in California when some guy got up and tried to tackle him.
There are definitely a lot of comedians who are self-censoring, too. They are scared to touch the new taboos. But this opens up an opportunity for other comedians who are willing to speak up. And there is an audience out there for this. I just wish that we could at least get to a point where, if people are offended by a joke or by the mere presence of a comedian, they could just ignore the joke or not go to that comic's shows. Instead, we have people trying to make sure no one else is allowed to see or hear whatever offended them.
O'Neill: In the book, you have a brilliant critique of 'race grifters' – those people who make a living from policing what we are allowed to think and say about race. How do you think the United States has got to a situation where people are instructed to think about race all the time? And how destructive do you think that kind of rehabilitation of racial thinking could be?
Perez: It's incredibly destructive. There was a time when my Latin identity was really important to me. My father is from Argentina and, for a long time, I wrapped myself in his identity of the proud, hard-working immigrant. But, at some point, you need to make your own way in the world and break away from these immutable characteristics. I have no choice about who my father is or what my DNA test says. But I do have a choice in what I write about and the subjects that I take on every time I go on stage.
If you ask people what the most important things about them are, a lot of them would put their race or their ethnicity at the top, as opposed to whether they are a good friend, partner, husband or wife and so on. In the past, people would say that if you're not a good person, you're not a good person. Now people care more about your immutable characteristics than your character.
O'Neill: An irony of the times we live in is that the internet has helped to make it much easier to cancel people, but at the same time the internet opens up whole new possibilities for comedians and other creatives who want to circumvent the old mainstream system. So, can we be optimistic that there are enough risk-takers out there who want to do this?
Perez: I'm very hopeful about that. Comedians also need to think about what their role really is and what they are capable of. I don't think that I could 'change the world', like many other comedians seem to want to do. But I do know that there are times when I have taken the stage and made an audience laugh. It's amazing to have the opportunity to do that. I look around and there are so many people who like what I'm doing, who don't ask me to censor myself and who are willing to support me. I think there are so many opportunities to cultivate an audience and to show them the respect they deserve. That's where the future of comedy looks bright.
Lou Perez was talking to Brendan O'Neill on the latest episode of The Brendan O'Neill Show. Listen to the full conversation here:
To enquire about republishing spiked's content, a right to reply or to request a correction, please contact the managing editor, Viv Regan.