The bravery and brilliance of Hilary Mantel
She was a wonderful author who was unafraid to speak her mind.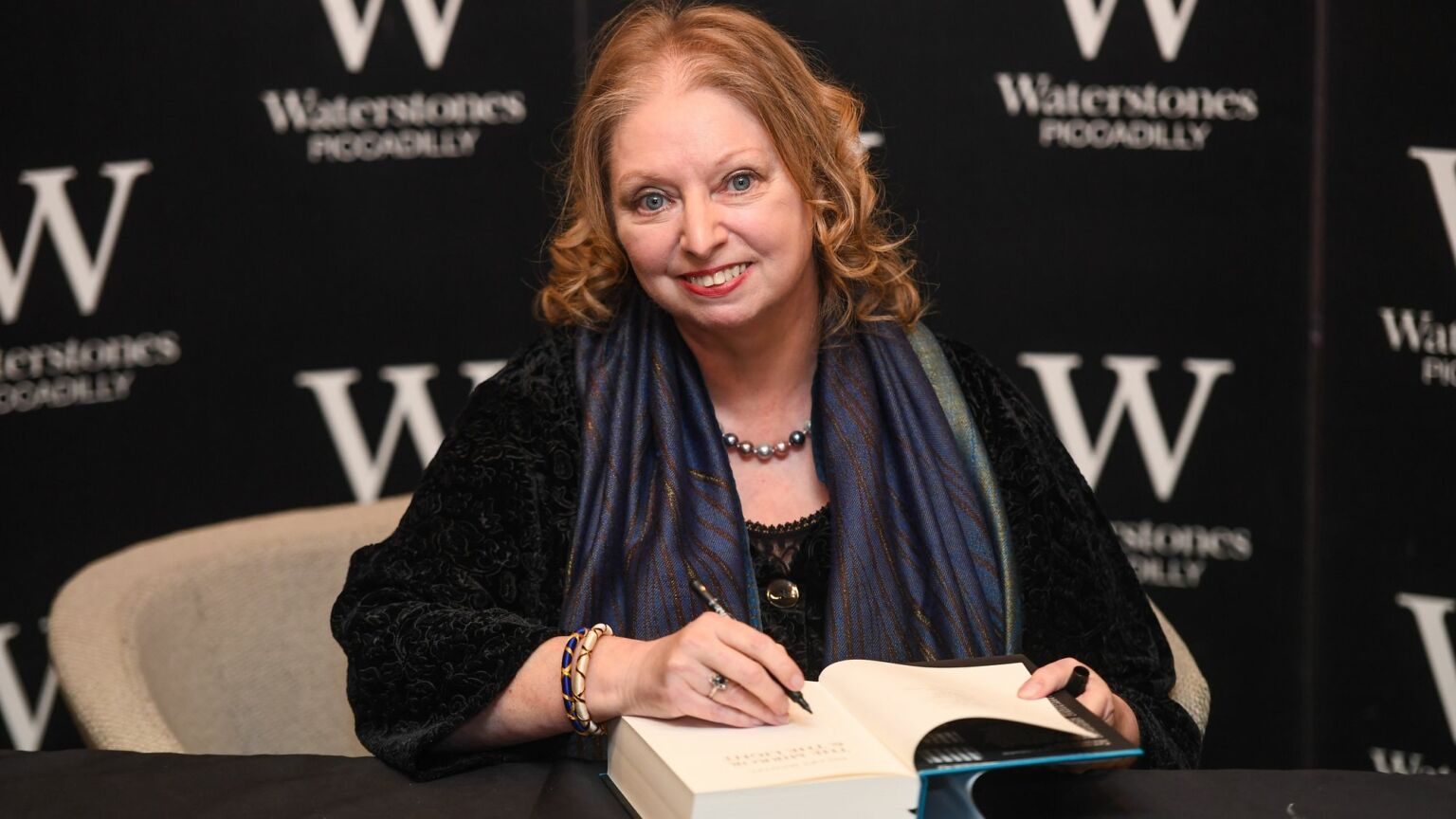 Award-winning novelist Hilary Mantel died suddenly last Thursday aged 70. Mantel was in the middle of finishing a new historical novel, had just launched a photographic project and was in the process of upping sticks from the UK and moving to Ireland. Her death has taken many by surprise.
Mantel was born in 1952 in Glossop, Derbyshire. She studied law at the London School of Economics and later at the University of Sheffield, before working in the social-work department of a hospital and then as a sales assistant in a department store. During the 1970s and early 1980s, she lived in Botswana and then Saudi Arabia with her geologist husband, Gerald McEwen.
It was not until 1985 that her writing career took off, with the publication of her first novel, Every Day is Mother's Day. Over the course of the following four decades, she wrote 12 novels, two short-story collections and a memoir, Giving Up the Ghost, which gave readers a fascinating insight into Mantel's writing process for historical fiction.
It was her Thomas Cromwell trilogy – Wolf Hall (2009), Bring Up the Bodies (2012) and The Mirror and the Light (2020) – that comprised her most popular and critically acclaimed work. She won the Booker Prize with Wolf Hall in 2009, and then won it again in 2012 with Bring Up the Bodies – making her the first Briton and woman to win the prize twice. On the day The Mirror and the Light was published two years ago, fans had queued outside bookstores overnight.
The tumultuous reign of the Tudors has long fascinated authors, playwrights and script writers, from Shakespeare's Henry VIII to the TV series, The Tudors, in which Jonathan Rhys Meyers depicted Henry VIII as a sex symbol. But Mantel's decision to peek behind the curtains of Tudor court life through the eyes of infamous courtier Thomas Cromwell provided a genuinely new and exhilarating perspective on this all-too-familiar period. She transformed Cromwell from a long-established villain of English history into a rags-to-riches hero. The books shone a new light on an era that was already so familiar to us.
Literary critics had long looked down on historical fiction. But Mantel won them over to this much-maligned genre. Her readers revelled in her ability to bring to life the depths of Cromwell's character. She successfully conjured him up as a class warrior, and later as a grieving husband and father, after the death of his wife and children. He is also portrayed as a ruthless and terrifying manipulator. 'A man's power is in the half-light', writes Mantel, 'in the half-seen movements of his hand and the unguessed-at expression of his face'.
Mantel became an increasingly outspoken public figure, too. In 2013, she made herself extremely unpopular in certain circles by describing the then Duchess of Cambridge, Kate Middleton, as 'a jointed doll on which certain rags are hung… without quirks, without oddities, without the risk of the emergence of character'. And she spent quite a bit of time after 2016 inveighing against Brexit.
But it was in a 2021 interview with La Repubblica that Mantel caused perhaps her biggest stir yet. She condemned the 'self-righteous, stifling, fear-ridden climate of cancel culture' and defended JK Rowling against a 'tiny minority' of trans activists. She described it as 'barbaric' that gender ideologues 'should take command of public discourse and terrify those who disagree with them'.
In that interview, Mantel also criticised a university publication that had recently referred to her as 'they' and attributed gender-neutral pronouns to her works. 'Being a woman means a lot to me', she said. 'My sense of it has been tested. I have thought deeply about it. I value it, even though it has meant struggle and pain. I do not want my womanhood confiscated in print.' It was a vital intervention, putting to shame those who refuse to speak out against the assault on women's rights being waged in the name of trans rights.
Mantel will rightly be remembered as an author who made us look at history afresh. But she was also a public intellectual unafraid to speak her mind about the issues affecting the here and now. Our public and cultural life will be much poorer for her passing.
Ella Whelan is co-convenor of the Battle of Ideas festival on 15-16 October at Church House, Westminster. This year's festival features debates on Ulysses, Shakespeare, Hollywood, comedy and Cancel Culture. Get your tickets here.
To enquire about republishing spiked's content, a right to reply or to request a correction, please contact the managing editor, Viv Regan.