Mahsa Amini and the bravery of Iran's anti-hijab protesters
Iranian women are risking their lives to stand up to the oppressive Islamic regime.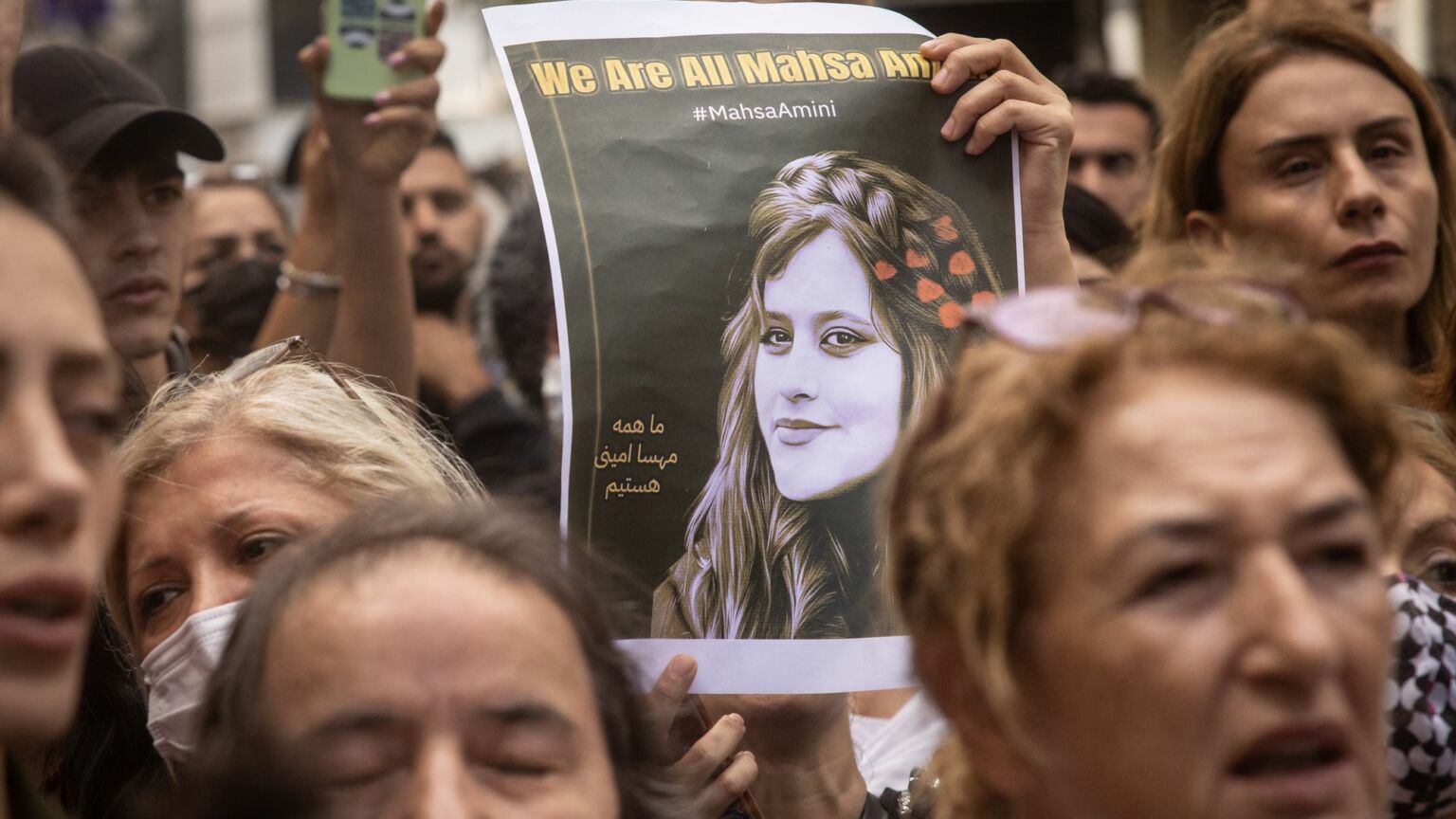 The word 'bravery' is applied all too liberally nowadays. A posh actress tells the world she is non-binary and wants to be called 'they / them'? How brave! An ageing television presenter comes out as gay? So brave! Footballers kneel for Black Lives Matter? Stunning and brave! But then, every so often, we are confronted with true bravery, with breathtaking acts of courage. And we find that the words we might once have reached for now seem woefully inadequate.
Over the past few days, women and men have been taking to the streets in towns and cities all over Iran, in protest against the death in police custody of Mahsa Amini. Despite the risk of death, injury, arrest and social shaming, the demonstrations have gained momentum day by day. And while they were sparked by the treatment of Amini, they have now become a broader expression of anger with the Iranian regime.
Mahsa Amini personifies courage. Last week, Amini, a 22-year-old woman from Saqqez in Iranian Kurdistan, was stopped by police outside a metro station in Tehran, the Iranian capital. Amini had shown her hair in public. In Iran, this is a punishable offence. Under the regime's strict Islamic laws, women must wear the hijab when in public and must make sure their arms and legs are covered by loose-fitting clothing. Amini's refusal to comply led to her arrest by the Iranian state's so-called morality police.
Just hours after her arrest, Amini's family was informed that she was in hospital, in a coma. Three days later, she died. Witnesses say officers attacked Amini in the back of a police van. The Iranian police deny this allegation. They claim she suffered a 'sudden heart failure'. But her devastated father has told journalists his daughter was 'fit and had no health problems' prior to her encounter with the police.
Street protests have raged since Amini's death was announced on Friday. Brave, bold and angry women have defied police orders and removed their hijabs in public. Women have been filmed dancing in the streets, their hair flailing in the wind. Others have started impromptu bonfires to burn their veils. Some women have not only removed the veil, but have also cut their hair short. All around, crowds chant 'Death to the dictator!' and 'Woman! Life! Freedom!'.
The risk these protesters are taking cannot be overstated. At the time of writing, six people have been killed and dozens more have been seriously injured during the protests. Riot police have, at times, openly fired into the crowds. Yet still women are dancing and chanting and waving their hair, throwing off what has become a symbol of women's subjugation at the hands of an oppressive regime.
So where are the Western solidarity rallies? Where are the protests against the Iranian police here in the UK? Back in May 2020, the killing of George Floyd at the hands of police officers in Minneapolis prompted people around the world to join protest rallies, to take the knee and to black out their social-media profiles. Public statements of support for Black Lives Matter were hastily released by companies, universities and celebrities. Now something very similar has occurred. An unarmed, innocent woman has died at the hands of police officers. Yet the silence from big businesses, Premier League footballers and Hollywood A-listers is deafening.
Why the difference? Is it that the law Mahsa Amini broke was targeted specifically at women? We know the woke set finds the idea of being female a little 'problematic' these days. Or is it that Amini was killed in Iran? Perhaps Western protesters angry at the US police are uncomfortable criticising an Islamic state.
After all, woke activists who know where they stand when the oppressor is a white man are often thoroughly confused when it is Muslim men subjugating women. The message of Western identity politics is that Muslim women are to be celebrated – but only when they are seen to be obedient Muslims. Hijabi chic is fashionable. But women who reject Islamic strictures? That is altogether more complicated, it seems.
The Iranian protesters remind us what real bravery looks like. Bravery does not mean saying something everyone agrees with, in the expectation of huge applause. Nor is bravery about making yourself the centre of attention, simply to publicise your own virtue. What makes the Iranian protesters brave is that they are putting their lives on the line and pitching themselves against the laws and norms of their society – not for their own self-aggrandisement, but to fight for freedom for all. They deserve our solidarity.
Joanna Williams is a spiked columnist and author of How Woke Won, which you can order here.
To enquire about republishing spiked's content, a right to reply or to request a correction, please contact the managing editor, Viv Regan.