Chris Kaba: this is not what justice looks like
Activists are blaming police racism before the facts have even been established.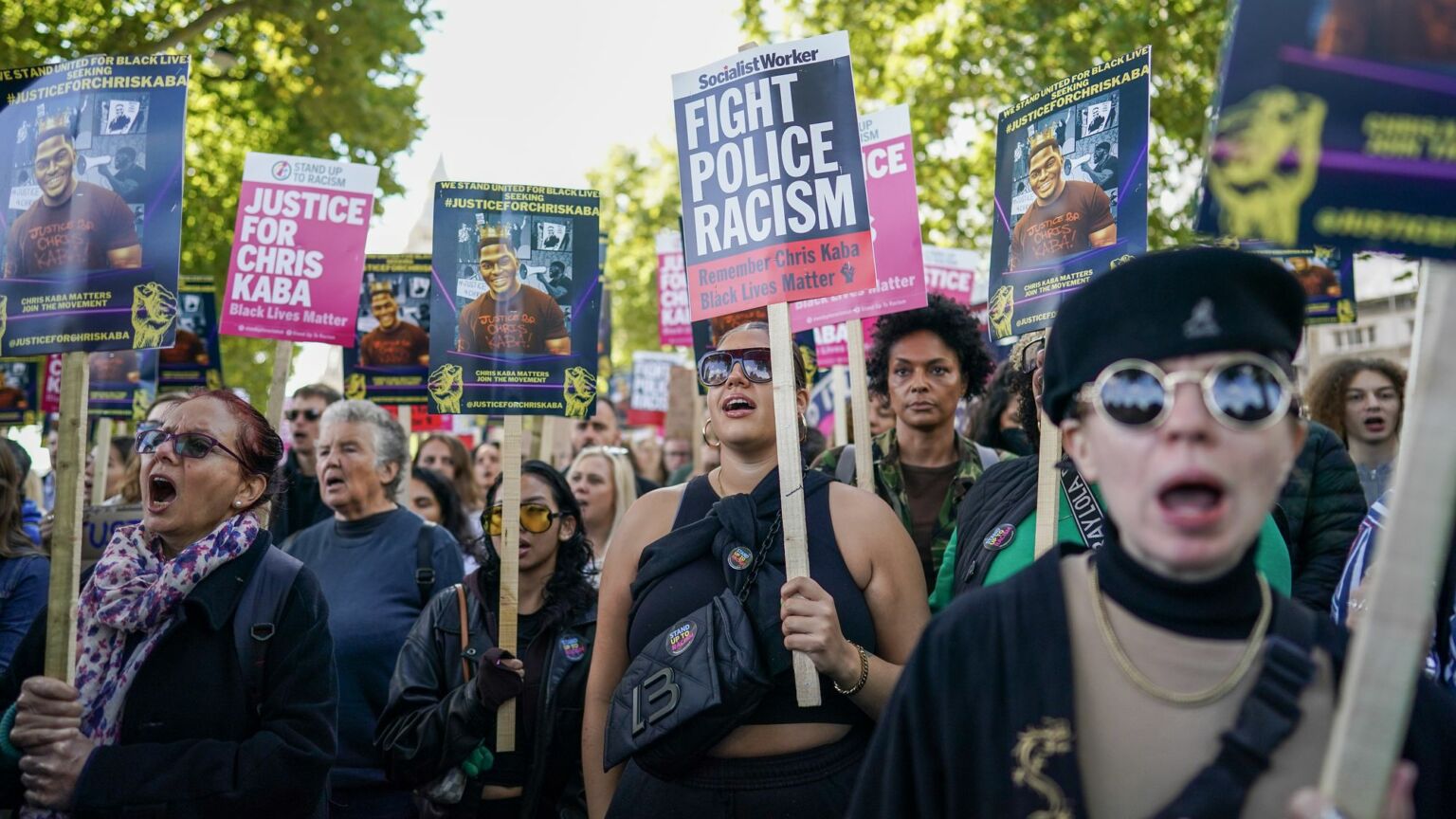 On 5 September 2022, Chris Kaba, an unarmed 24-year-old black man, was shot dead by police in Streatham, south London. The officer responsible has now been suspended and an investigation by the Independent Office for Police Conduct has been launched. It could take between six and nine months to conclude.
Kaba's death has caused outrage. Hundreds attended a protest outside the Metropolitan Police's New Scotland Yard headquarters on Saturday, while smaller demonstrations were also held across the country as part of a national day of action organised by the Justice for Chris Kaba campaign.
Speaking at the New Scotland Yard protest, the Labour MP for Streatham, Bell Ribeiro-Addy, criticised the Met for taking over a week to suspend the officer who shot Kaba. Labour MP Harriet Harman agreed, calling the failure to suspend him immediately 'incomprehensible'.
But there has also been pushback from police officers to the Met's response. Many thought that the suspension of the firearms officer was premature and that the Met's decision to launch a criminal investigation into Kaba's death was only taken to 'placate public anger'. Firearms officers have even threatened to hand over their weapons in response to their colleague's suspension.
The facts surrounding Kaba's death are far from clear. We know that the car Kaba was driving was linked to a previous firearms incident, which had occurred days before the fatal shooting. The car was not registered in Kaba's name. We also know he was shot after a 'high-speed' chase involving several police vehicles and a helicopter. Some reports claim that he tried to use his vehicle as a weapon by driving it at the officer who killed him.
It is also worth noting that killings by UK firearms officers are very rare and an officer's decision to use lethal force can result in years of scrutiny. It is unlikely the officer took the decision to open fire on Kaba lightly.
What is clear is that the facts need to be established before we rush to judgement. That's why Chris Kaba's family deserve the best investigation possible. If mistakes were made, then officers should be held accountable.
This has not always happened in the past. For instance, an independent inquiry into the murder of private detective Daniel Morgan in 1987 revealed a 'culture of obfuscation and a lack of candour' within the Met. Corrupt officers were said to have shielded the killers and blocked an eminently solvable crime from being properly investigated. We must do everything we can to ensure this culture never returns.
However, we also need to be honest about the broader backdrop to Kaba's death. There is a serious problem with youth and gang violence in cities like London and it disproportionately affects young black men. This is the context in which police officers are making difficult and potentially dangerous decisions every day.
Those now pointing the finger at the Met, and accusing the police of institutional racism, seem intent on ignoring this context. They are all too willing to pass judgement on the police without knowing what actually happened the night Kaba was killed.
The anger and upset caused by his death are entirely understandable. But using such an emotionally charged event to pursue a pre-existing agenda, as some activists and politicians seem to be doing, will not achieve justice for the family of Chris Kaba. If anything, it will merely make matters worse. It will exacerbate tensions between the police and London's black communities in the months to come. This could even lead to yet more violence and bloodshed.
Kaba's death is a tragedy. The best thing anyone can do right now is wait until the facts surrounding his shooting have been established. That is the only way justice will be done.
Luke Gittos is a spiked columnist and author. His most recent book is Human Rights – Illusory Freedom: Why We Should Repeal the Human Rights Act, which is published by Zero Books. Order it here.
To enquire about republishing spiked's content, a right to reply or to request a correction, please contact the managing editor, Viv Regan.