We need to stop demonising dads
Fathers are often viewed as unnecessary or even toxic.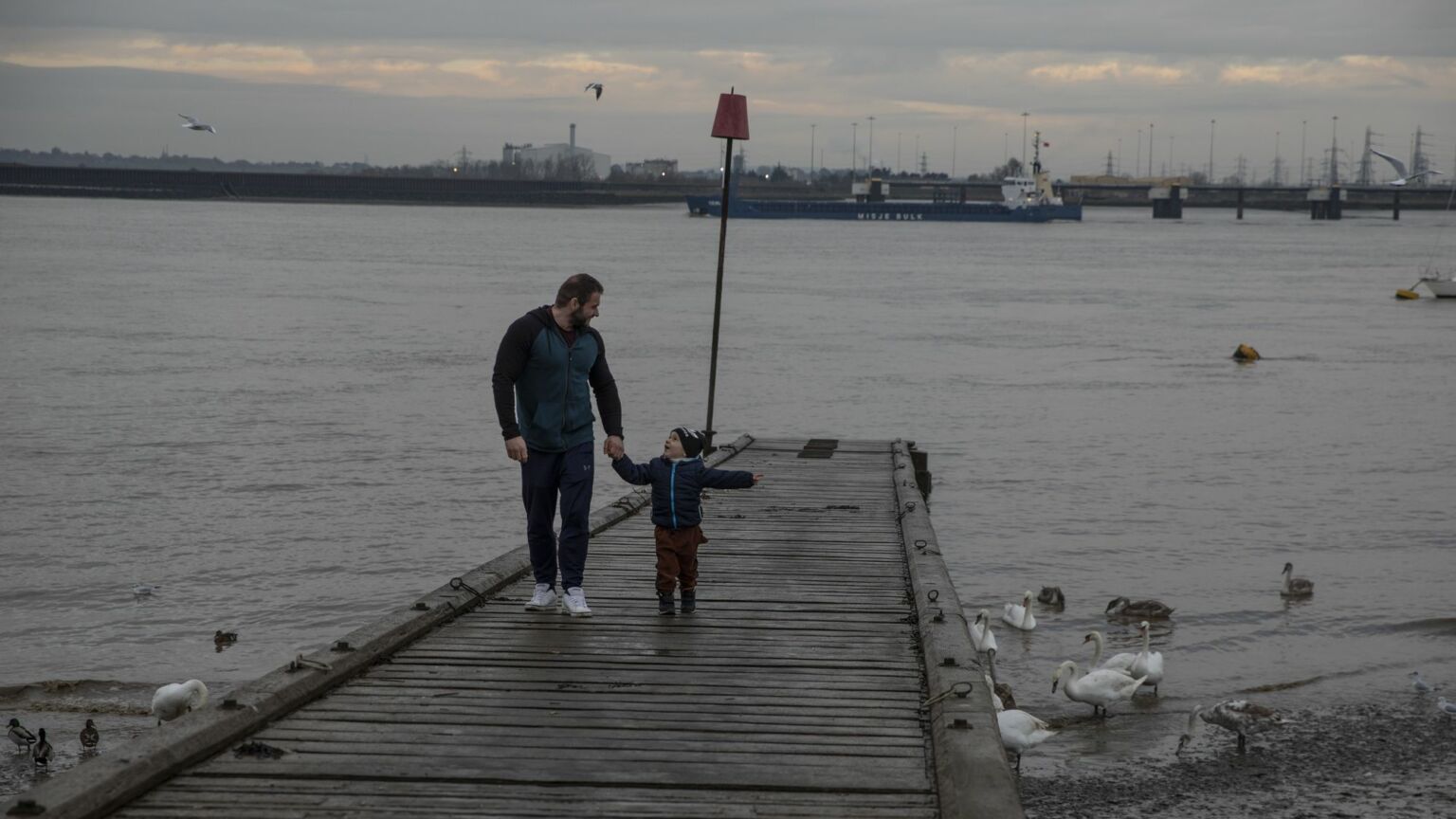 During the closing stages of the Conservative Party leadership race, Rishi Sunak was asked about the 'greatest sacrifice' he has had to make to reach his position in politics. His answer: he has been 'an appalling husband and father for the past couple of years'. Strangely, these remarks didn't draw much comment. Reveal your unfamiliarity with the McDonald's breakfast menu, as Sunak did last month, and the nation recoils in horror. Admit you've been a useless dad and there's not so much as an eye roll.
Imagine if Liz Truss had made a similar quip. At the very least, we would have been treated to more commentary. There would have been earnest debates about the expectations of women in public life alongside first-hand accounts of the difficulties women face trying to juggle motherhood and careers.
On one level, you could say Sunak's comment passed without outrage partly because the nation had by then stopped listening to him – so slight were his chances of becoming PM. Besides, everyone knows his two young daughters will be absolutely fine with their four homes, swimming pool and private educations. But it also escaped censure because it taps into a well-established narrative that dads are, at best, just a bit unnecessary. They are nice to have around once in a while, but in no way essential. Sadly, this way of thinking is having a significant impact on life in Britain today.
Last week, a report by the children's commissioner for England, Rachel de Souza, pointed out that close to a quarter of British children live with just one parent. And in 90 per cent of cases, this is a single mum. The traditional nuclear family – husband, wife and a couple of kids – has well and truly fallen out of fashion.
Mothers and fathers become single parents out of different and often difficult circumstances. And in the vast majority of cases, they then work tirelessly to do the very best they can for their children. But when dad is not living at home, boys in particular can miss out on a role model and an authority figure. Clearly, mums can impose discipline, too. But when defiant teenage sons become bigger, stronger and louder than their mothers, this becomes more challenging.
Statistics repeatedly show that children growing up in single-parent households do less well at school, are more likely to end up in trouble with the police and are likely to suffer poorer health. Of course, these statistics do not prove a causal link between a child's future problems and family structure. But there are clearly connections between them.
Single-parent households are far more likely to be struggling financially. One report suggests that half of children from lone-parent families are growing up in poverty. Put simply, having two incomes but only one set of household bills means there is more money to go around. What's more, single parenthood makes it harder to keep a job, particularly one with irregular hours, and means that more money needs to be spent on childcare. Time is also in short supply for single parents. Having both mum and dad at home makes it more likely someone will be around to cook dinner, listen to problems or help with homework.
While wealthy single parents have the means to mitigate these disadvantages, the worst-off struggle most. So it may be poverty, not single parenthood, that is really driving worse outcomes for children.
We also know that there is a relationship between social class, ethnicity and family structure. Working-class people are far less likely to get married than the middle class. And over 80 per cent of Asian families are headed up by parents who are married or in a civil partnership, compared with only 26 per cent of black Caribbean families.
There are good reasons to be concerned about the decline of the nuclear family. Yet the very same middle-class people who are themselves most likely to get married and raise children as a couple are often first to insist that all family structures are equally valid. This hypocritical relativism ends up undermining the importance of traditional families and, more specifically, of fathers. Indeed, working-class men have been demonised to such an extent that they are often presented as not just irrelevant but a threat to families.
A key moment in the demonisation of working-class fathers came in 1987, when police and social workers removed over 100 children from their families in Middlesbrough. In what came to be known as the Cleveland child-abuse scandal, dozens of children were incorrectly assumed to be victims of sexual abuse. This happened because, in the late 1980s, working-class men were all too often perceived as a threat to society at large and to their own families in particular. The truth about what happened in Middlesbrough slowly emerged. There was no basis to the allegations. But the idea that working-class men pose a risk to families has since become an increasingly acceptable prejudice.
Thirty-five years on, jokes about deadbeat dads, insults like 'gammon' and notions of toxic masculinity permeate popular culture. There is a widespread cultural trashing of working-class men. This reinforces a sense that biological dads have little to offer and can easily be swapped out of families for a step-parent, a same-sex partner or a male teacher. Yet the professional classes who spread panic about fathers preach one thing and do another.
Some commentators and politicians have called for financial incentives to reward couples who stay together and to alleviate some of the pressures on poorer families. But, as it stands, these would likely amount to yet more tax breaks for middle-class families.
If we are serious about helping families, we need to stop demonising working-class men, and treating husbands and fathers with suspicion.
Joanna Williams is a spiked columnist and author of How Woke Won, which you can order here.
To enquire about republishing spiked's content, a right to reply or to request a correction, please contact the managing editor, Viv Regan.