We must protect our pubs from this winter crisis
Gathering in good cheer is core to who we are as human beings.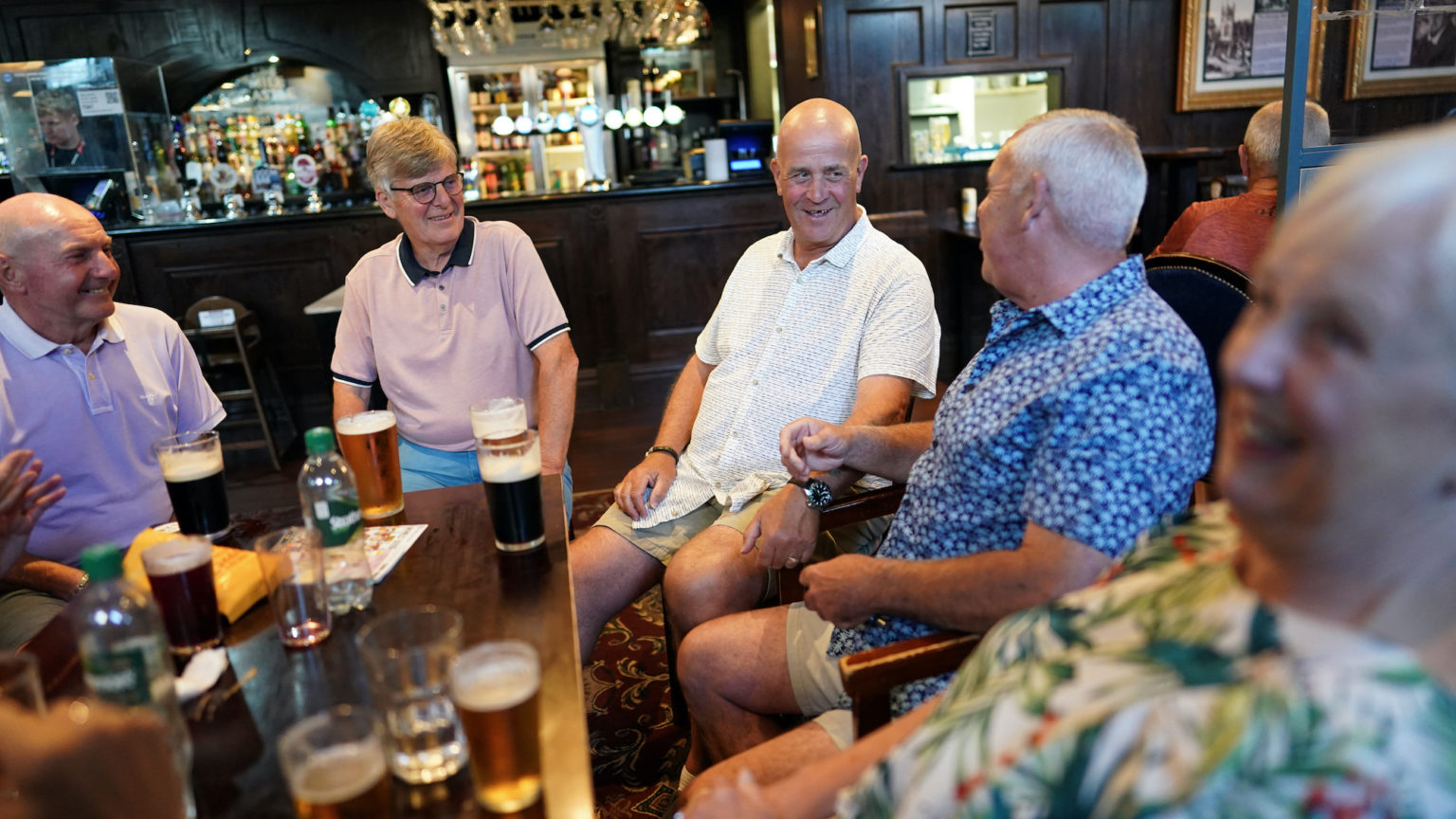 Simon Pegg's wise counsel in Shaun of the Dead – 'Go to the Winchester, have a nice, cold pint, and wait for all this to blow over' – has long been shared in GIF form whenever a new crisis springs into view.
Chillingly, this time next year, that may no longer be an option. To the Great British pub, the winter energy crisis represents an existential threat. And on the back of two years drifting in purgatory under lockdown, many pubs are facing a war of extermination.
The trade publication for pubs, the Morning Advertiser, makes for especially grim reading at the moment. Its pages are dominated by the energy crisis. It suggests that without urgent government intervention, more than 70 per cent of existing licensed premises will not survive the winter.
One 'wet-led' pub – that is, a pub-pub (one that relies on the sale of alcohol to remain viable, rather than on burger stacks and artisan chips served on a slate hubcap) – illustrates this plight all too clearly. Until this summer, it had been paying 14p per electricity unit on a fixed energy contract. But it has now been quoted 83p a unit. It is hard to imagine any cost that could rise so vertically without dealing a mortal blow to a business balanced on the edge of viability. And it's not as if heating and energy are optional extras during the winter. This is not a thriller, this is a snuff movie.
Pubs have always faced challenges, of course, going right back to the Civil War and the mirthless interregnum. Thanks to Cromwell's war on harmless pastimes – such as bear-baiting, whoring and dice – you will rarely see him honoured on pub signs in the way you see a Royal Oak or a King's Arms.
The First World War famously saw the introduction of last orders. This was to keep munitions workers working. It was one of those temporary, emergency measures that, like income tax, proved oddly barbed once in the flesh of the state. As the 20th century wore on, rationing and oil shocks tightened belts. And then, under Thatcher, the rise of restaurants, wine bars and other sub-pub drinking options diffused the economic benefit of those re-loosened belts.
Drink-driving legislation and smoking bans delivered a slow-motion one-two that left many well-established premises, especially in rural locations, reeling. And in the background, the steady drip-drip of anti-drinking propaganda from bodies such as Public Health England (now rebranded as the Health Security Agency) has done its damage, too. The public-health lobby sees drinking only in terms of abuse, while ignoring the social benefits, the knitting-together, the public mental health of England that the public house affords.
And then, of course, there were the three years when I was at university and took a sequence of bar jobs in unsuspecting pubs, for which I was so woefully ill-suited that I still now shudder to recall the pain I inflicted.
But like all worthwhile things, pubs seemed to be antifragile. They seemed to have been growing stronger in the act of overcoming adversity. Until the past two years, that is.
The pandemic years have already been brutal to the hospitality industry to a degree incomparable with these longer-term shifts in society, spending patterns and legislation. And still, even that does not compare to the coming winter fuel crisis. No other event has landed on the small of the back of the exhausted British publican with such callous, stack-heel-booted indifference.
And guys, I really think we're going to miss pubs when they go.
One has had to watch many things fade and pass over the course of this century with a muted sentimental sigh – like Woollies, village shops and bus services, reliable coppers and socially sleeping capital.
Some of these losses you just have to accept. Take the local library. While I understand the attachment to it as a resource that encourages literacy among the well-intentioned poor, let's be honest – you simply cannot introduce services as eye-wateringly affordable and efficient as Amazon and Kindle without something falling off the other end of the shelf. The fact is, rifling through tired hardbacks in greasy plastic bindings in a room that smells vaguely of the no-fixed-abode has had its day. If the medium is the message, the library is the sealing wax in your gran's kitchen drawer.
But the pub is different. Gathering in good cheer is still core to our existence as humans – and to our peaceful co-existence, regardless of the few who abuse that hope. Nothing has yet come along in cyberspace to make the meat-space offer of the pub look old-hat. Veterans of those lockdown Zoom 'parties' can surely attest to that.
Alcohol may or may not be a non-negotiable. But if it is to be drunk, it is almost always better drunk in the gently corrective presence of one's peers, and ideally among a diversity of ages, sexes and prosperity. The pub shortens the gap between people.
It is perhaps futile to plead special circumstances for every example of a trade that is so varied – from bars that have been barely viable for decades to those that just need a firm helping hand over this massive bump in the road. But by God, I hope we can come together and do something – even if it's only to agree that a couple of nights in the boozer every week, with our own home heating turned off, might be a good way to share the burden. Perhaps they could make themselves available as de facto work spaces during the day, competing with the high-street café? Could the working-from-home revolution become a working-from-pub rescue mission?
I really don't know, but I pray something can be done to at least mitigate the coming catastrophe. This is not simply going to blow over. And while some of those 70 per cent might be zombie pubs, ready to be despatched by the pool cue of fate, a Britain shorn of all of them would be well and truly dead.
Simon Evans is a spiked columnist and stand-up comedian. He is currently on tour with his show, Work of the Devil. You can buy tickets here.
To enquire about republishing spiked's content, a right to reply or to request a correction, please contact the managing editor, Viv Regan.