Will class politics make a comeback?
Middle-class identity politics has never looked more elitist and irrelevant.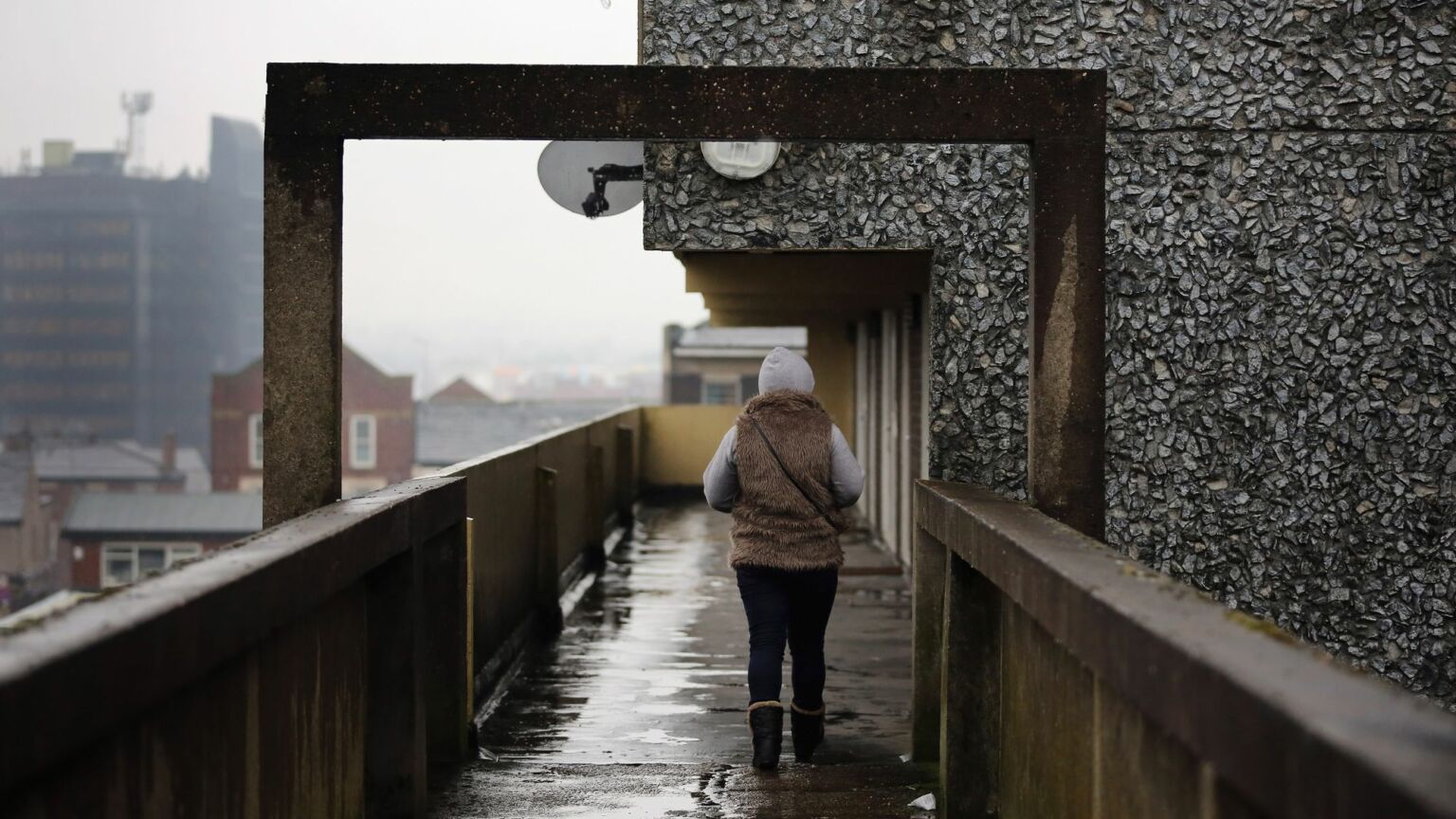 Few things have done more damage to left-wing politics and activism than the rise of identity politics.
Over the past 10 years or so, I have witnessed first-hand how identitarian activists, churned out by elite universities, have come to occupy the dominant positions in left-leaning and liberal activist circles. And they have used their positions to marginalise class politics. They have sought to reduce it to a footnote in the history of political activism. Or they treat class as merely one 'intersecting' form of oppression among many.
But class hasn't really gone away. We still live in societies structured through hierarchical class relationships. It is just that class politics became less fashionable as left-wing political and media spaces became almost exclusively the preserve of the middle class.
Working-class people used to have a major political presence on the left not just through trade unions, but also through self-organising in their communities. But their voices have been sidelined as left-wing activism has been turned from a self-organising and organic force into a middle-class profession. There is now a whole left-activist eco-system of charities, think-tanks, academics and media commentators. They all earn good salaries and they all push identity politics as if it were the only political game in town.
There is little doubt that the rise of identity politics has gone hand-in-hand with the middle-class colonisation of the left. Identity politics is a way of thinking and acting that speaks mostly to the middle-class experience of late capitalism. It is highly individualised. It involves tallying up your personal scorecard of injustice according to your race, gender and / or sexual orientation. It is a politics that allows even the middle classes to claim a sense of victimhood. And, as a result, talk of class inequality has been pushed to the margins.
But I have a warning for the self-obsessed proponents of identity politics. As a result of the cost-of-living crisis, class politics could soon make a comeback. There is a growing understanding among working-class people that their experience of unfairness, injustice and discrimination needs to be heard, politicised and narrated – and not by professional left-wingers, but by working-class people themselves. And those who seek to separate, divide and individualise the problems of capitalism through the lenses of gender, race, religion or sexuality are now being exposed as regressive.
Working-class people are black, white and brown. Some are religious and some are not. Some are able-bodied and some are disabled. But it's what people have in common that matters. And that commonality is rooted in the shared experience of the class injustices of the capitalist system.
This is bad news for the middle-class identitarians, who promote their politics of individual victimhood as a way of denying and obfuscating their own class privilege – be it the pundits of Novara Media or the likes of Laurie Penny or Owen Jones. The cost-of-living crisis has not just exposed the class injustices of our social system – it has also exposed just how out-of-touch, disingenuous and elitist identity politics is.
Indeed, as late capitalism and those that prosper from it continue to squeeze the working class, identity politics has never appeared so irrelevant. It provides no insight into the problems we face today, let alone what we might do to tackle them. There is a radical critique to be made of the cost-of-living crisis. But that can only be developed through the politics of class, not identity. There is still a class war going on. The question is, will the working class start fighting back?
Dr Lisa McKenzie is a working-class academic.
To enquire about republishing spiked's content, a right to reply or to request a correction, please contact the managing editor, Viv Regan.