Why all the panic over international students?
The much-feared 'Brexodus' of Britain's universities has failed to materialise.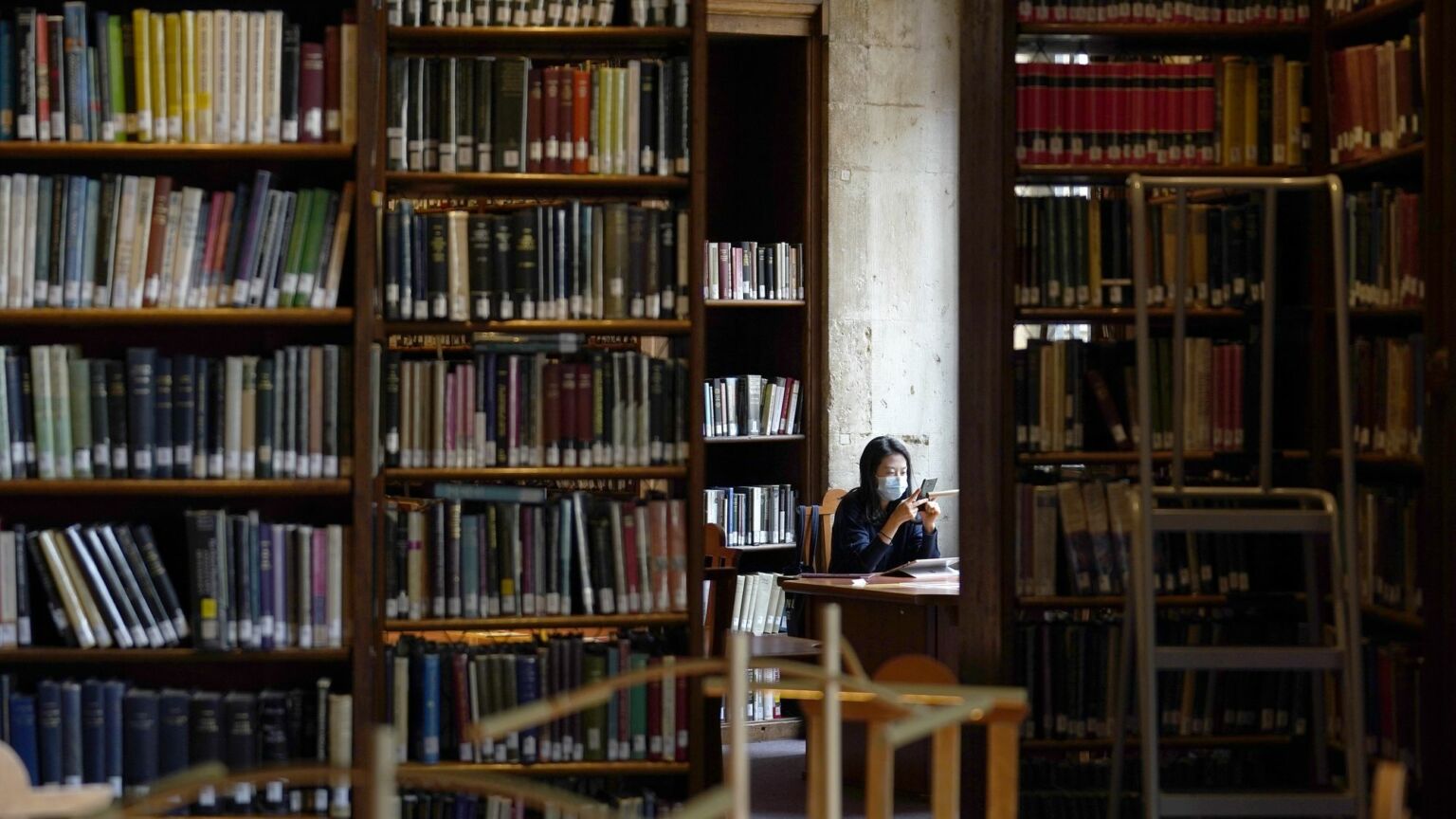 In Britain this year, wannabe students keen to secure a university place have found themselves in competition with a record number of international applicants. British universities are reported to be taking up to 40 per cent more overseas students than five years ago, with some universities offering close to half of all places to foreign students. Elite Russell Group universities have awarded roughly a fifth of places to international students, while 54 per cent of those studying at the London School of Economics come from outside of the UK.
These figures must have come as a terrible shock to our universities. After all, just a few years ago, following Britain's vote to leave the EU, academics, administrators and higher-education journalists alike were all busy predicting a huge decline in the numbers of international students wanting to come to the UK – with inevitably disastrous consequences for university finances, campus diversity and academic standards.
In short, a 'Brexodus' was coming. Dire predictions of empty British campuses were commonplace. A survey carried out in August 2016, just months after the EU referendum, suggested that almost a third of international students would be less likely to come to the UK, with six per cent declaring they would definitely not come to study in Britain as a result of the vote for Brexit. This 'research', conducted by a little-known student recruitment consultancy, was based on a survey of just 1,014 students. Yet it was covered by newspapers around the world. 'After Brexit, foreign students flee UK universities for US, Canada and Australia' gloated USA Today.
The better-known Higher Education Policy Institute feared an even more precipitous drop in numbers. It predicted a fall of 57 per cent in EU students, meaning some 31,000 fewer students each year, at a net loss to universities of £40million in the first year alone.
Some of these warnings were made literally on the day the Leave result was announced, on 24 June 2016, with vice-chancellors and student leaders all worrying out loud about a dramatic decrease in the number of students coming from the EU.
Andi in 2017, the EU Observer captured the mood in academia when, on the very day that Oxford and Cambridge were ranked as the top two universities in the world, it warned that Brexit could soon 'undermine' the status and attractiveness of the UK's elite universities.
Not only did all commentators agree that a steep decline in international students was inevitable – they were also unanimous in their reasoning. Apparently, Brexit Britain had suddenly become 'less welcoming' to foreigners. The Guardian ran a whole host of alarmist stories about rising levels of 'hate crime' on campus. One student, for instance, was reportedly told not to speak her native language when venturing off campus 'because it might provoke British people'.
How different things look now. However we dice the figures, the truth is clear: there has been no decline in the number of international students in UK universities. Not even a tiny dip. In fact, the exact opposite has occurred.
Back in 2016, there were just over 450,000 overseas students in the UK. And by 2020, this had risen to 605,000. In the academic year just ended, more study visas were granted than ever before.
This increase in international students has occurred at all levels of higher education. Undergraduate enrollments of overseas students are up by 24 per cent since 2016/17, while the number of foreign postgraduates has risen by 13 per cent. A huge proportion of overseas students now come to the UK from China (which makes up the largest group), followed by India and Nigeria.
Let's be honest here. The Brexit doomsters – despite all their talk of cultural diversity and anti-racism – were always far more concerned about falling numbers of French and Italian students than they were about non-EU students, from places like India or Nigeria. Yet they still need not have worried. The number of EU students entering British universities has also increased slightly since 2016/17, up by a not insubstantial 3.5 per cent.
With the campus Brexodus having failed to materialise, there's now a new concern. It's not that there will be too few international students, but too many. Numbers could rise by over 50 per cent over the next five years, frets The Times. The panic now is that in the unregulated wild west that is the post-Brexit higher-education sector, ruthlessly marketised universities will look to milk foreign students for their higher fees at the expense of their struggling British peers.
It is certainly the case that the £24,000 in fees international students bring with them each year make them far more attractive to universities than the Brits who pay £9,250. And this has clearly incentivised overseas recruitment. But just as there has been an increase in international students, there has also been year-on-year growth in the numbers of British students attending universities. Whether more foreign students end up squeezing out British students over time remains to be seen. Besides, more competition for places is not necessarily a bad thing.
Sadly, while we fret over international students – whether there are too few or too many – we are paying far too little attention to the quality of education that is now on offer. Universities have been severely degraded in recent years, as free academic inquiry has come to be replaced with woke indoctrination. The humanities are under assault from both philistines in government who view arts degrees as useless to the labour market, and from academia itself, which seeks to expunge the syllabus of 'dead white males'.
International students cannot be held responsible for these trends. Neither the presence nor the absence of overseas students detracts from learning. Unfortunately, British universities are managing to undermine education all by themselves.
Joanna Williams is a spiked columnist and author of How Woke Won, which you can order here.
To enquire about republishing spiked's content, a right to reply or to request a correction, please contact the managing editor, Viv Regan.