Emily Maitlis is dead wrong about BBC bias
Everyone knows it is far from a pro-government mouthpiece.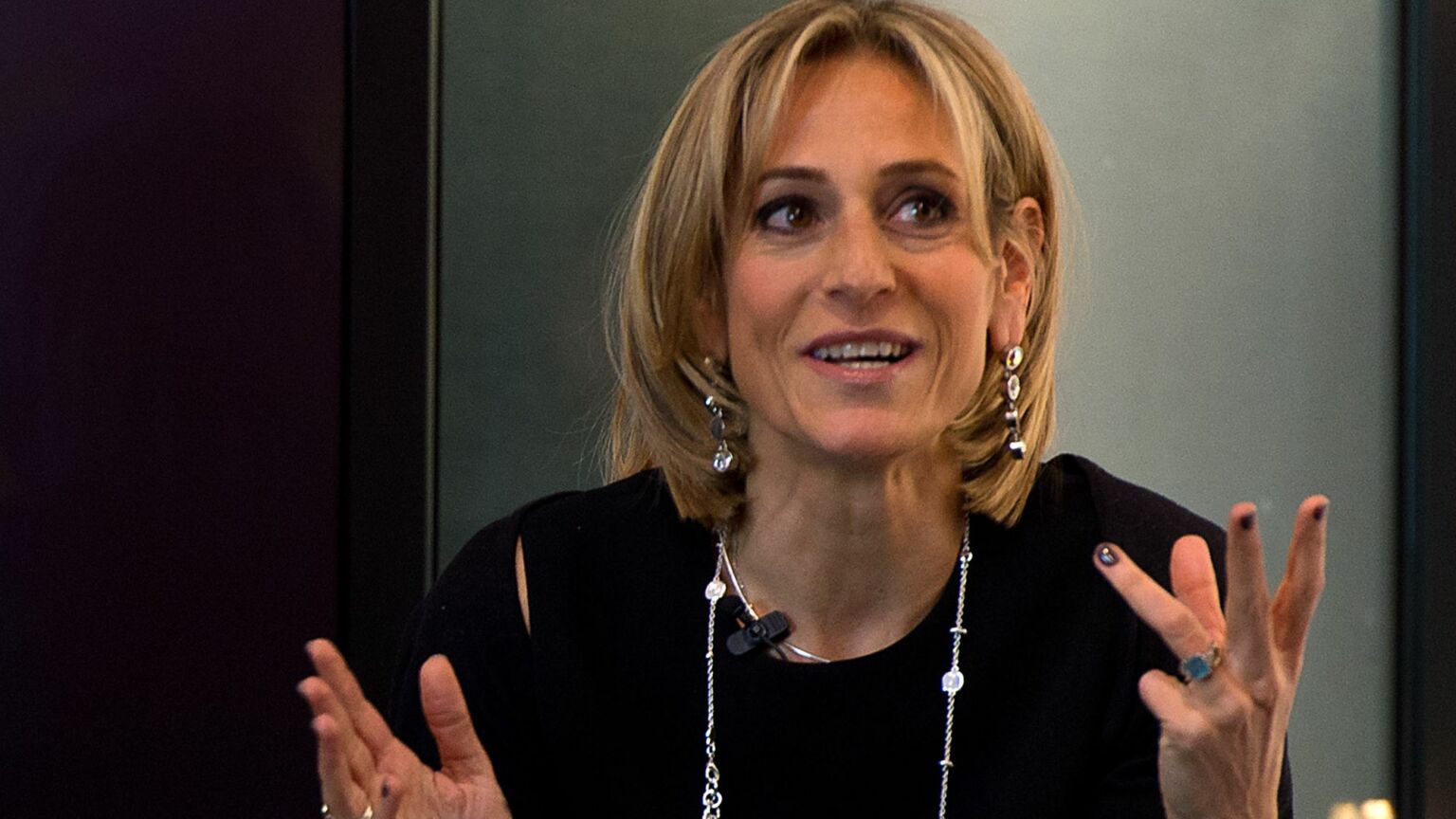 Emily Maitlis's MacTaggart lecture, delivered to the Edinburgh TV festival last night, was a largely thoughtful, intelligent reflection on some of the challenges facing news broadcasters in our era of populism, social media and partisanship.
In the lecture, Maitlis reflects on an infamous monologue she gave at the start of an edition of Newsnight in 2020, in which she declared Boris Johnson's special adviser, Dominic Cummings, guilty of breaching lockdown rules.
At the time, the monologue prompted me to write a piece for the Spectator, in which I argued the BBC's impartiality was at stake. I still hold that view.
So I found it slightly incredible to hear Maitlis's suggestion that the real threat to the BBC's impartiality is that it is determined to minimise its criticism of the government.
Maitlis went even further, suggesting that the BBC's output is being policed by the government – because former No10 communications man Robbie Gibb is on a board of the BBC. Which was even more extraordinary.
For one thing, sitting alongside Gibb on the board are former Independent and New Statesman editor Ian Hargreaves and presenter Muriel Gray, both of whom would surely either fight or resign if any such nonsense were attempted.
What's more, with even a passing glance at any of the main BBC bulletins over the past 18 months, you would almost certainly have to conclude that BBC News has been strongly critical of Boris Johnson and his government, over an endless range of public policy matters. And the same is true of ITV News, too.
For instance, for much of this year, leak upon leak over the 'Partygate' scandal was shared by our broadcasters with skilled timing and more than a little glee. In fact, the fixation on Partygate even infected the broadcasters' coverage of international meetings addressing matters of global importance. Forget about Ukraine and global economic woes, the broadcasters often seemed to be saying, as they used every press conference to ask about cakes.
Just as with Emily Maitlis's monologue in 2020, the issue at stake here is the impartiality of the BBC's journalism and its presenters.
This is not even a new problem. Back at the 2015 Edinburgh TV festival, I interviewed then culture secretary John Whittingdale about his government's plans for the BBC. I pressed him hard and it soon became crystal clear that he was neither a BBC 'canceller' nor an uncritical defender. Nevertheless, like many, he saw failings – from a funding model that is no longer fit for purpose to its difficulties in maintaining impartiality.
That same night, TV comedy writer Armando Iannucci gave that year's MacTaggart lecture. He delivered an eloquent and compelling broadside against the government. As was his right. Journalists and news presenters working for the main public-service broadcasters do not have such licence, however, and nor should they.
Old hands like Jeremy Paxman, John Humphrys and the late Peter Sissons have all said they were aware of a leftist culture running though the BBC. It is a shame that so few appear willing to call it out until they have left the corporation. What is needed is more people calling it out at the coalface, now. Theoretically, those who speak out would find allies at the top.
In response to Maitlis's lecture last night, the BBC said today:
'The BBC places the highest value on due impartiality and accuracy and we apply these principles to our reporting on all issues.
'As we have made clear previously in relation to Newsnight we did not take action as a result of any pressure from No10 or government and to suggest otherwise is wrong.'
I agree with the aspiration. But I'd also suggest that impartiality remains a work in progress.
BBC director general Tim Davie knows all too well that viewers and licence-fee payers are likely to be driven away by a sense that the corporation takes a political view that is not theirs. And that it is simply not right for the BBC's journalism to express such views on news bulletins. Unless this problem is constantly monitored, the BBC will drive away even more viewers than its endless repeats of 'Mrs Brown's Boys'.
Yet Maitlis asks us to believe the BBC is running scared of the government. I just don't think that adds up.
I can fully understand why she has now left the BBC and is happy to be at Global doing podcasts with Jon Sopel. I wish them both every success.
They can now say whatever they want. Tedious rules of balance and impartiality no longer apply to them. But they do, thank God, still apply to those who remain working for BBC News.
If impartiality is not rigorously upheld, then we will all lose something precious – a go-to, balanced, impartial news source. But if the BBC fails to keep its eyes on that ball, then it will lose the nation's trust.
Alastair Stewart hosts Alastair Stewart and Friends on GB News, Saturdays and Sundays from Midday to 2pm.
To enquire about republishing spiked's content, a right to reply or to request a correction, please contact the managing editor, Viv Regan.