The mainstream media can't even hide their anti-Boris bias anymore
In all my years of public-service broadcasting, I never saw anything like this.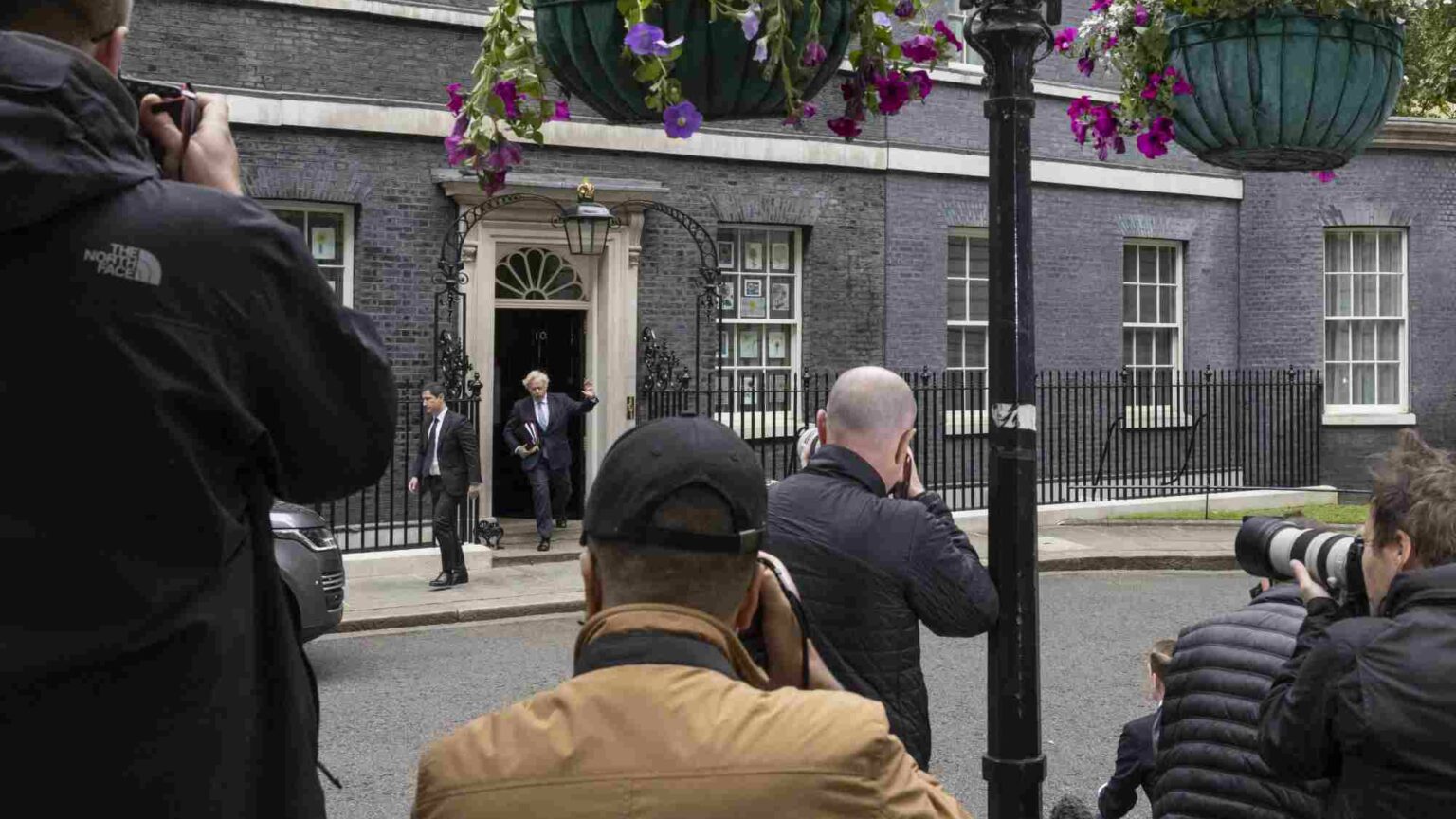 On the day of the confidence vote in Boris Johnson's leadership, I tweeted that 'The spectacle of some MSM public-service broadcasters salivating over it all is not becoming'. It prompted an avalanche of agreement.
Clearly, I am not alone in sensing that the impartiality of many public-service broadcasters flew out of the window with their reporting of Monday's vote and of all that led up to it.
I'm of an age to remember the attempts to topple Margaret Thatcher, the power struggles between Tony Blair and Gordon Brown, the troubles John Major had with the anti-European brigade, and many other internecine tussles. What I don't remember is a time when a prime minister's statements and explanations were reported with such sniggering, dripping tones of disbelief and incredulity. The tone of a presenter's delivery is powerful: it seasons the facts and steers the audience to a given conclusion.
As someone who spent over 40 years in public-service broadcasting, I am deeply aware of the many statutes and limitations that apply to that important domain. The BBC, ITV and its news arm, ITN, have lengthy and thoughtful editorial guidelines designed to ensure impartiality and fairness. The BBC also has its Royal Charter, while Ofcom's Broadcasting Code, underpinned by the Broadcasting Act, makes the obligations of news broadcasters abundantly clear: robust opinion and debate is allowed, bias is not.
spiked is all for free speech, as am I. We hacks love a good political punch-up and we all have our own likes and dislikes – of people and of political parties. But as my first employer – Southern ITV's Frank Copplestone – told me in 1976: 'You're an NUS lefty – that's fine. But if you join us, it stays at the door.' He was right and I stood by it, for half a century.
But it strikes me that, for months now, too many public-service broadcasters have actively sought the demise of the prime minister. His enemies in government, and some who once worked for him, have fuelled this with endless leaks, clips and snippets. Much has been attributed to 'unnamed sources', 'off-the-record briefings' and 'insiders'. Little-known MPs suddenly become 'senior Tories' by dint of simply putting the knife into the PM. And you have to take their word for it.
Journalists are, rightly, not obliged to tell us who their sources are. At the same time, I sense a growing, lazy reliance on unnamed sources, and a cosy reluctance to question the chattering geese that lay the golden eggs.
If you are willing to accept deep background briefings against the prime minister, surely you are bound to find other sources to support his viewpoint. This lack of journalistic rigour has meant that viewers have been fed a constant stream of partiality, much of which they are invited to accept on trust.
By giving both sides of a story – the case for the prosecution and for the defence, as it were – an audience is invited to act as the jury: to come to their own conclusions. Among the richest traditions of public-service broadcasting is the promise to offer a balanced take on matters of public interest.
As my tweet and much other anecdotal evidence have shown, however, there is growing disquiet among viewers with this contract. They no longer buy it.
Thus, my point about the public-service broadcasters 'salivating over it all', when Graham Brady, chair of the 1922 Committee announced that the threshold of 54 Tory MPs, seeking a vote of confidence in the PM, had been reached. The sense of achievement was palpable, the belief the PM was about to be sacked by his party was clear.
Ironically, some of those journalists had long been predicting the threshold would be reached 'tomorrow – the next day, at the latest'. Once it was eventually reached, what the public needed was a calm explanation of why it had been reached, what was at stake and what would happen next. None came.
There is an important distinction to be made between news broadcasters and newspapers. In law and by tradition, newspapers can – and should be – as partisan as they want to be, within the law.
Whatever your political foibles and prejudices, you will find them echoed in newspapers as varied as the Telegraph and Times, Mirror and Guardian, Independent and i. The plurality of newspapers is in fine health, and long may that be the case.
But the time has come for the public-service broadcasters to remember that they are not newspapers, and that they have different functions and different rules. If not, their reputations for reliable, impartial journalism will suffer further, as will the quality of our political discourse.
In 1992, the night before he resigned over a curious sex scandal involving a Chelsea FC kit, I interviewed David Mellor live on ITV's News at Ten. I suggested to him he had let down the PM by breaching his trust. I took no sides. Mellor defended himself, calmly, and resigned the next day.
Good political journalism doesn't have to be full of partisan 'gotcha' moments to be effective.
Alastair Stewart hosts Alastair Stewart and Friends on GB News, Saturdays and Sundays from Midday to 2pm.
To enquire about republishing spiked's content, a right to reply or to request a correction, please contact the managing editor, Viv Regan.