Naming Rotherham the 'Children's Capital of Culture' is a sick joke
The council's scandalous failure to tackle grooming gangs is in danger of being forgotten.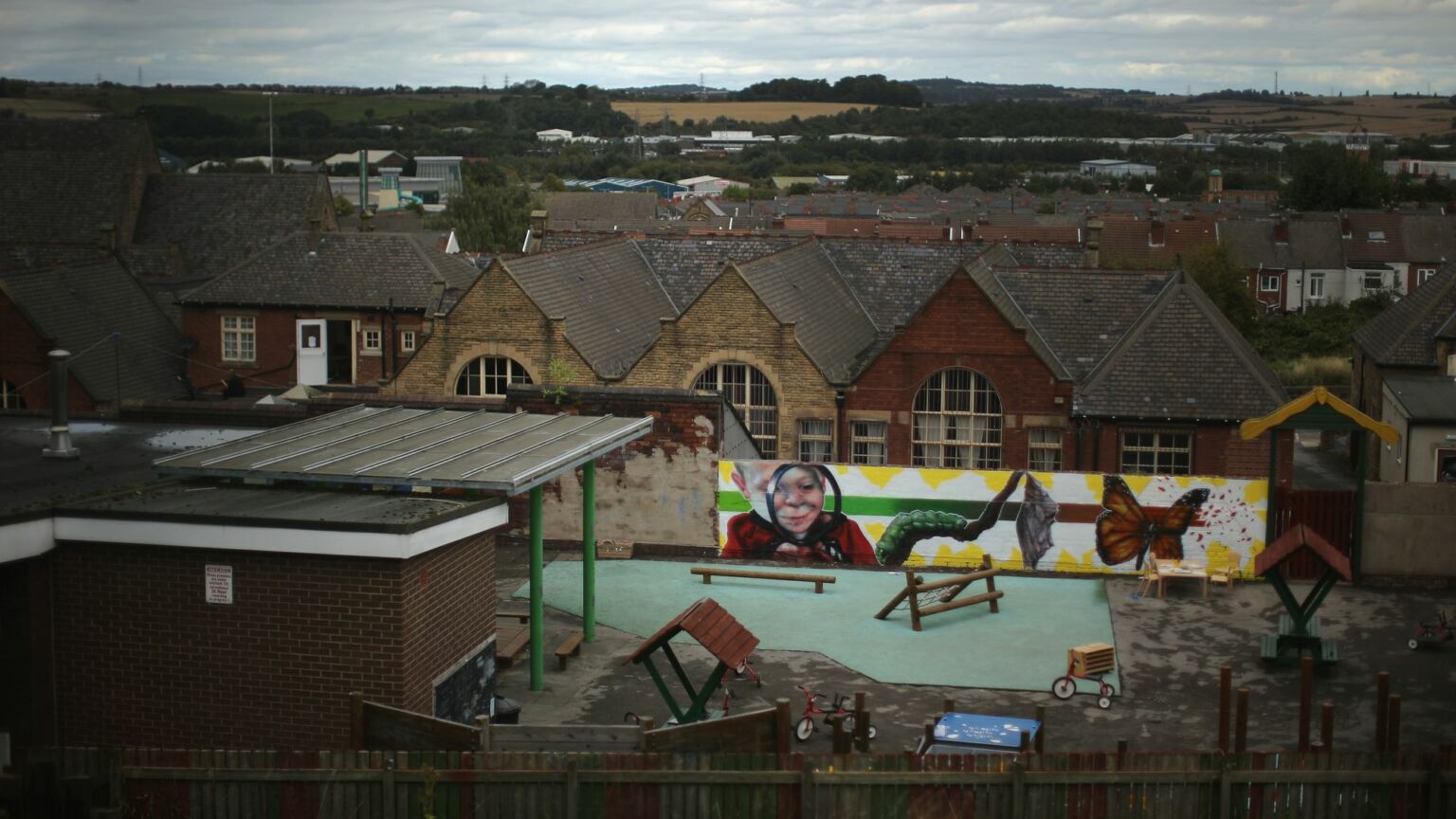 In 2025, a town in the UK will become the first ever 'Children's Capital of Culture'. Many people will be more than a little shocked to learn that, of all the towns in Britain, the government has chosen Rotherham for the role – the south Yorkshire town at the centre of Britain's decades-long grooming-gangs scandal. Between 1997 and 2013, an estimated 1,400 girls in Rotherham were sexually abused by gangs of predominantly Pakistani men. All while the local authorities turned a blind eye.
The aim of the Children's Capital of Culture initiative is to give every young person and child a chance to help shape their town's future. Throughout the year, the town will be packed with music, magic, dance, drama, films and food. There will also be exhibitions and events taking place with the hope that young people in Rotherham will gain access to training and new skills. All of this is set to be paid for with £1.8million from central government, though, as of this weekend, Levelling Up secretary Greg Clark has said he will look again at the funding.
While the young people of Rotherham are certainly more than deserving of the opportunities the festival might bring, there is a danger here. And it was spelled out inadvertently by a local councillor. Back in February, councillor Dave Sheppard reportedly said that 'We're making improvements that will help change the perception of Rotherham'. In other words, it seems the local authority hopes the festival will encourage us to move on from the town's catastrophic failings.
A 2014 report by Alexis Jay into child sexual exploitation (CSE) in Rotherham laid out these failings. As is now well known, sexual abuse on an industrial scale went on unchecked in the town for decades.
Largely, this was because the local authority was paralysed by political correctness. Local council employees were nervous to intervene, fearing accusations of racism. Some were afraid to even state the ethnic origins of the perpetrators, despite victims' testimony making it clear that the majority were of Asian or Pakistani heritage. Indeed, this fear was compounded by senior managers, who in some cases gave clear direction to junior members of staff not to discuss anyone's ethnicity.
Equally, the council made no efforts to engage with the local Pakistani-heritage community to discuss how the grooming-gangs problem could be addressed jointly. The council's only real contact with the Pakistani community was via self-proclaimed 'community leaders'. This left women within the Pakistani community feeling disenfranchised – not least as many girls from the Pakistani community had faced similar abuse. In other words, the council's 'tiptoeing' around the grooming-gangs problem also harmed the very community it was hoping to shield from offence.
Failure upon failure by those charged with protecting the most vulnerable allowed the sexual abuse of children to carry on under everyone's noses. This will forever be a stain on the local authority. Council leaders put political correctness ahead of protecting children from rape. This moral failure should not be forgotten or erased. This would only do a disservice to victims.
Clearly, if we are ever to tackle the scourge of grooming gangs – a problem still ravaging the UK – then we need a serious cultural shift. For a start, local authorities need to stop putting political correctness ahead of child protection. They need to stop fearing that they will be accused of racism for wanting to put a stop to an abhorrent crime. They need to listen to the victims of the crime. And they should listen more to the women within Britain's Pakistani community, whose own concerns were initially ignored.
Most of all, we should certainly not be rewarding the very local authorities that failed so many children with a multimillion-pound opportunity to cleanse their reputations.
Wasiq Wasiq is an academic specialising in law and terrorism. Follow him on Twitter: @WasiqUK
To enquire about republishing spiked's content, a right to reply or to request a correction, please contact the managing editor, Viv Regan.