Meet the British charity boss who supports the fatwa
Why are 'human rights' charities pushing Islamist views?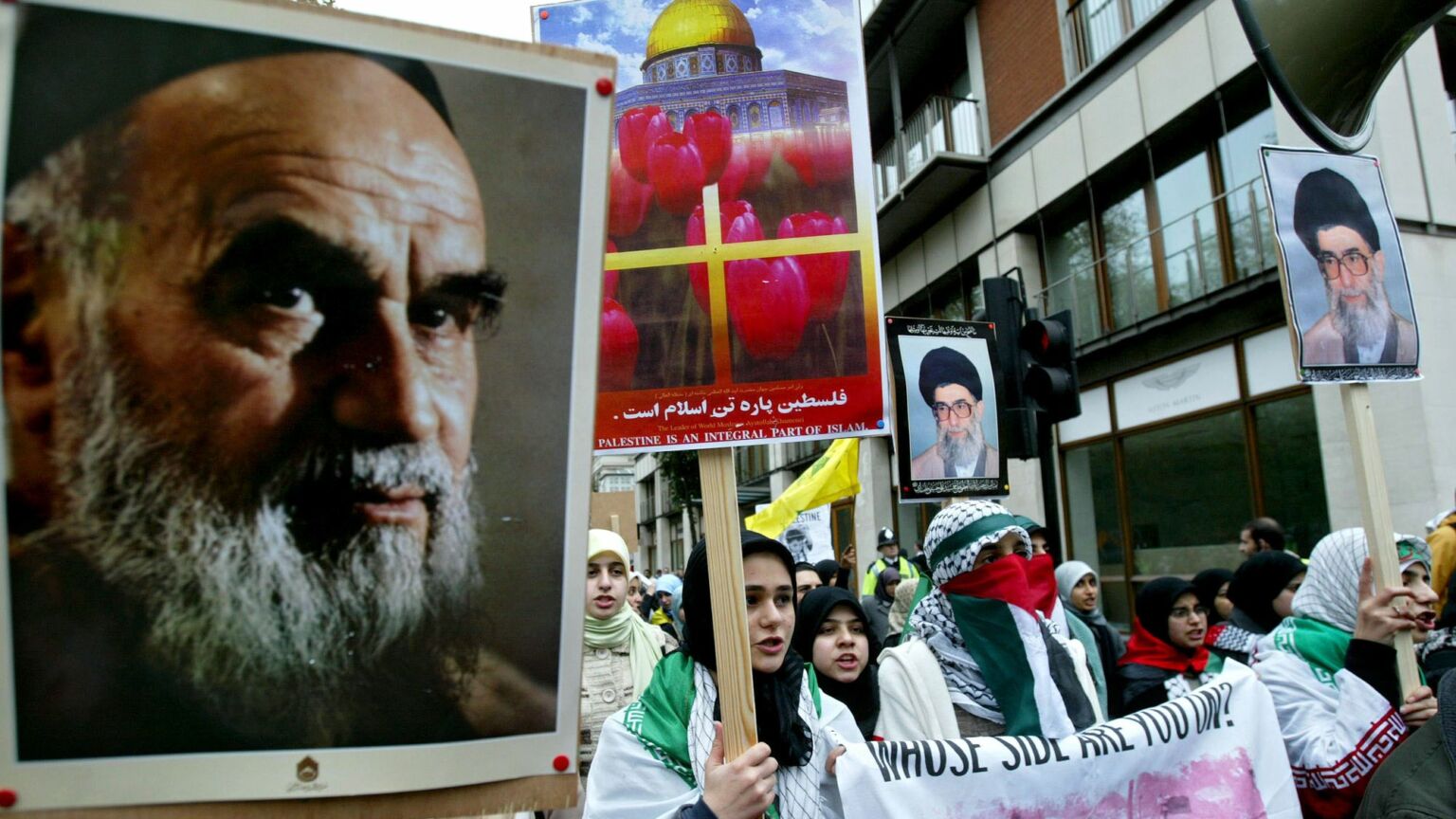 The recent attack on Sir Salman Rushdie in New York was a brutal reminder of the threat posed by Islamism to free speech and to liberal democratic values. The attack followed the long-standing fatwa – or execution order – issued against the author by then Iranian supreme leader Ayatollah Khomeini in 1989.
Khomeini was by no means the first Muslim to take offence at Rushdie's novel, The Satanic Verses. As I outlined on spiked last week, there were book-burning protests held in Britain shortly after the book's publication, with protests in Bradford gaining international notoriety.
Some sections of the British Muslim community supported the ayatollah's fatwa back in the 1980s. Even more worrying is that some prominent figures have expressed support for it far more recently.
According to the Mail on Sunday, Massoud Shadjareh, chair of the British-based Islamic Human Rights Commission (IHRC), praised the fatwa on Sir Salman Rushdie as recently as a year ago, when speaking at a conference on 'Islamophobia'. And prior to this, Shadjareh reportedly praised the late Ayatollah Khomeini as a 'torch of light for the whole of mankind'.
So, what is the Islamic Human Rights Commission? On its website it refers to itself as 'an independent campaign, research and advocacy NGO that struggles for justice for all peoples regardless of their racial, confessional or political background'. One of its aims and objectives is promoting 'a new social and international order, based on truth, justice, righteousness and generosity, rather than selfish interest'.
But its view of 'human rights' is partial to say the least. Clearly, its leader supporting a fatwa against an author can't be reconciled with a commitment to free speech.
What's more, as Paul Stott, head of security at Policy Exchange, has noted, the IHRC is 'perhaps the most consistently pro-Iranian voice in London'. The IHRC has lots to say in relation to 'Islamophobia' in Britain, but has little to nothing to say about the many well-documented human-rights abuses in the Islamic Republic of Iran.
The IHRC is also known for organising the annual Al-Quds Day march in London. At past events, speakers have glorified Ayatollah Khomeini, while protesters have expressed support for Hezbollah – the Lebanese Shia Islamist political party, which is proscribed in the UK and calls for the destruction of the state of Israel.
At one Al-Quds parade, held just a few days after the tragic Grenfell Tower fire in west London in 2017, an IHRC director, Nazim Ali, tried to blame 'Zionists' for the tragedy. 'It is the Zionists who give money to the Tory Party, to kill people in high-rise blocks', he reportedly said. How exactly this fits in with the IHRC's stated aim of promoting a truth-based social order is rather unclear.
Yet, despite all this, the IHRC benefits from the legitimacy conferred by its charitable status. It has also benefitted from over £300,000 in taxpayer-funded gift aid over the past six years. Its reports have been cited across the mainstream media. And it was even described by former Labour leader Jeremy Corbyn as 'representing all that's best in Islam'.
The IHRC is just one of many charities in a broader network of civil-society organisations, educational institutions and lobby groups that has been promoted (or at least tolerated) in the name of fostering a harmonious multicultural society. Yet, all too often, such organisations end up posing a direct challenge to the values and principles at the heart of liberal democracy – with some even seeming to promote the outlook of anti-Western foreign governments.
The charity sector includes far too many organisations whose work undermines social cohesion and is at odds with basic liberal democratic principles. We cannot ignore this problem any longer.
Rakib Ehsan is the author of the forthcoming book, Beyond Grievance, which is available to pre-order on Amazon.
To enquire about republishing spiked's content, a right to reply or to request a correction, please contact the managing editor, Viv Regan.