Green ideology has brought Germany to its knees
The eco-war on nuclear power is at the heart of Germany's catastrophic energy crisis.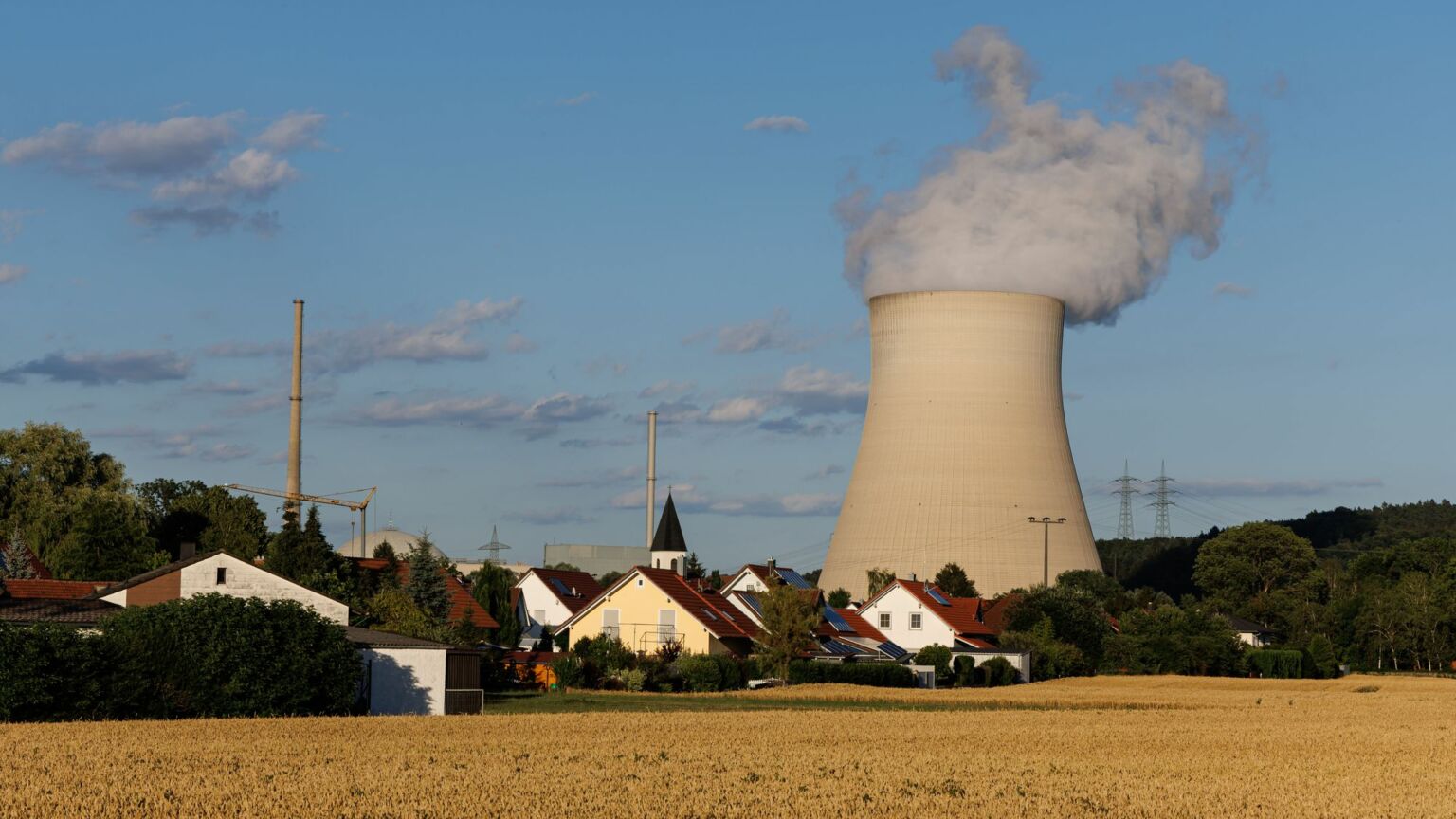 On 17 December 1938, chemists Otto Hahn and Fritz Strassmann discovered nuclear fission at the Emperor Wilhelm Institute in Berlin. On 16 July 1945, American scientists, building on Hahn's research as part of the Manhattan Project, detonated the first nuclear weapon in Jornada del Muerto, New Mexico. In less than a decade, the nuclear age had become a reality. By 1958, the world's first full-scale nuclear power plant came online at Shippingport, Pennsylvania.
At this point, the world seemed ready to enter a new age of abundant energy – all fuelled by this incredible new power source. It was a moment when it felt as if science was leading the way forward, towards a more prosperous, technologically advanced future, unconstrained by the failed political ideologies of the past. American sociologist Daniel Bell even heralded 'the end of ideology' in a book of the same name, published in 1960.
Bell and others could not have been more wrong. New ideologies simply took the place of the old. In the late 1960s, new political movements, driven mainly by students, emerged throughout the West. These started to question the gains of technological progress, the authority of science and man's aspiration to master nature. And they were almost invariably aggressively opposed to modern sources of energy production, from fossil fuels to nuclear power. These new social movements culminated in the formation of Europe's Green parties.
More than anywhere else, the green movement truly took off in Germany. Driven by a combination of bourgeois boredom and a sense of guilt for the crimes of the Second World War, Germany's green movement turned against modern technological society. It was especially hostile towards industrial energy production. And while many today might dismiss this 1960s generation as mere hippies, they succeeded in dealing a significant blow to Germany's confidence in industry and science.
There are still three nuclear power plants operating in Germany today. But they were built in the 1960s and 1970s. And they are due to be phased out by the end of this year. While Berlin's turn against nuclear energy might have initially been fuelled by green ideology, it has generally been a bipartisan political effort. A governing coalition of Greens and Social Democrats pushed against nuclear power in the 1990s, before then chancellor Angela Merkel finally announced in 2011 that all nuclear power plants would shut by 2022.
Of course, as stated above, it is not only nuclear energy that has been under ideological attack in Germany. Coal and gas have also been in the firing line. As a result, over the past couple of decades, Germany has committed itself to ending all domestic nuclear and fossil-fuel energy production. But as the demand for energy did not go away, Germany was forced to turn to the outside world to supply the fossil fuels it needed. As the whole world is now aware, Germany ended up relying mainly on Russia.
The big problem with this strategy is that it depended on Berlin enjoying good relations with Moscow. That is no longer the case in the aftermath of Russia's invasion of Ukraine. And so, with Russia reducing its supply of gas to Germany, Germany's energy strategy is now in tatters. The government now faces the serious possibility of having to introduce energy rationing this winter.
Yet despite the looming catastrophe, Berlin is still refusing to recognise this new reality. Even as the calls to extend the life of Germany's last nuclear power plants get louder, the government has, so far, not changed course. The government, it seems, would rather lie to its people than face up to this catastrophic mistake.
For instance, Green vice-chancellor Robert Habeck has claimed that keeping nuclear plants running would do little to address the problems caused by a possible gas shortfall. This is not true. Germany is currently using more natural gas to produce electricity than in previous years, and it is now tapping into reserves that will likely be essential for households and industries come winter. Keeping nuclear power stations open would obviously help cover this shortfall.
This does not matter, say the Greens in the German government. They claim that Germany's nuclear plants are in a poor condition, and that they can't access the fuel rods they need to keep producing energy. Again, none of this is accurate. The US nuclear-fuel manufacturer Westinghouse has said it could deliver new rods by the end of 2022. And one of the major German industrial testing and certification providers, TUEV, says that 'the [nuclear] plants are in a technically excellent condition' and could continue operating should the government agree to extend their lifespan.
The German government's ideological stubbornness will have serious consequences for the German public, particularly the least well-off. Just last week energy providers were informing their customers of the incredible price hikes heading their way. One German pensioner was driven to tears after finding out her future monthly gas bill alone will eat up more than half of her pension. According to some reports, some people are stealing and illegally chopping wood out of fear of the approaching winter.
German companies, meanwhile, are bracing themselves for mass layoffs. Some are even contemplating moving industrial production out of Germany, which will further undermine what still remains of Germany's once much-vaunted manufacturing sector.
In many ways, Germany still lives off of its 19th-century reputation as an economic and scientific superpower. But that reputation has been thoroughly undermined by the rise of green ideology, from the 1970s onwards.
This is nothing short of a tragedy. Germany was once in a position to support its people and its industries with abundant supplies of domestically produced energy. But its politicians, gripped by anti-modern green thinking, pursued a path of decline instead. They still have a chance to perform a much-needed u-turn. But time is running out.
Ralph Schoellhammer is an assistant professor in economics and political science at Webster University Vienna.
To enquire about republishing spiked's content, a right to reply or to request a correction, please contact the managing editor, Viv Regan.