Please, no more middle-class memoirs
The modern memoir is the worst expression of our hideous, confessional culture.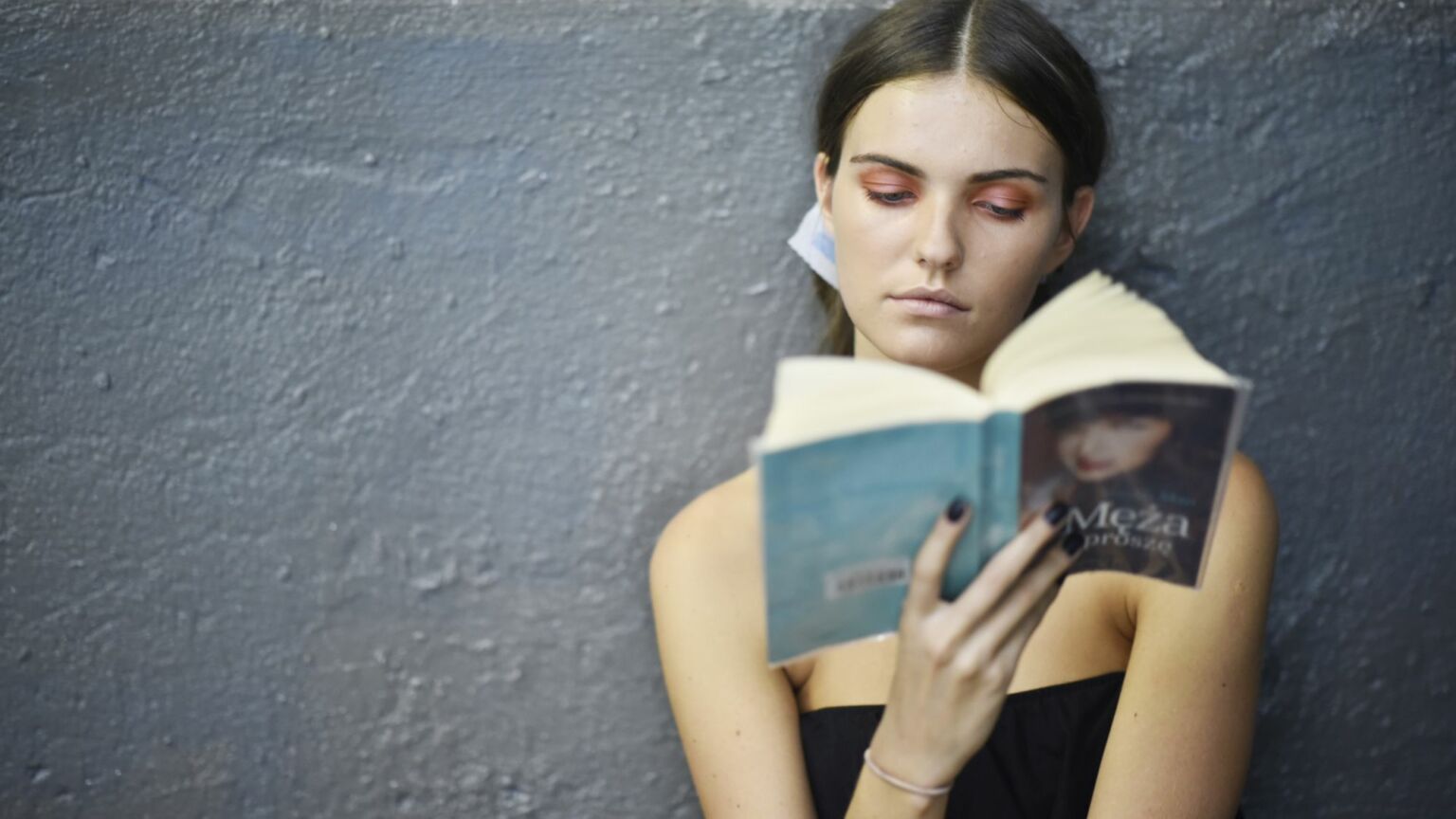 Does anything better epitomise the narcissism of modern life than the ubiquity of the memoir? Selfies at least are fun. TikTok videos can mostly be excused by their creators' youthfulness. Outré facial tattoos can be excused by mental illness etc, etc.
But memoirs, they're books. Indeed, memoirs are usually regarded, and sold, as a form of literature. They have Important Things To Say, supposedly. They're invariably 'wise' and 'moving' and 'powerful'.
The modern memoir contains the perfect, poisonous blend of childish attention-seeking and aspirational pretentiousness. 'This isn't just some uncultured oik jig-acting for hits on YouTube – this is a memoir.' Even the Frenchness of that word makes it far more pretentious than plain-old 'autobiography'.
I realise memoirs aren't new – Julius Caesar was bigging himself up in the Gallic Wars over 2,000 years ago – but there's still something quintessentially now about memoirs. They're the sound of an infantile, ego-indulged culture screeching for notice from mummy – that is, notice from the world. And the world can't get enough of baby's tantrums: search 'memoir' in Google News and you get 20million results.
Personally, I hate them – every type (inspirational, historical, confessional, misery lit, whatever) and everything about them. I'll just about allow the odd inane celeb or sporting auto-hagiography, even really self-aggrandising ones, as long as they're cheerful and funny, with colourful anecdotes.
So more along the lines of 'I was teeing off at the 15th with Sinatra and President Eisenhower when Rita Hayworth sauntered past, butt naked and toting a loaded shotgun…' than some 'My life was awful until I got famous and now being famous is awful and I want you to feel sorry for me' orgy of self-pity.
Harry Kane: From Cockney Boy to Super Spur-type drivel is about as good as this accursed genre gets. At worst, it is every conceivable horror of modern life – depression, addiction, grief, miscarriage, abuse, war, neurosis, madness – packaged and sold as entertainment. It is the expression of a hideous confessional culture, and it signals the eradication of that apparently outmoded concept of the 'private life'.
It is unsuccessful authors making a name for themselves by shamelessly revealing every last detail of their lives – or worse, of other people's. (I remember one memoirist, some years ago, falling out with her family because she wrote about her brother's schizophrenia – not only shilling her own privacy, but someone else's, too.)
I hate that this claptrap wins awards, gets huge traction in the mainstream media and is fawned over by reviewers who inevitably write things like, 'I wept when reading this'. (Not 'cry', note you, but 'wept'. Plebs like me or you cry; sensitive critics and columnists, like characters in Victorian novels, always weep.)
I hate those stupid reviews praising the author's 'honesty'. We don't know if this story is true, or if we're getting the full truth. People exaggerate. They misremember. Even with the best intentions, all we are reading is someone's subjective account of events that often didn't happen at all, or at least not as they are recalled. (We haven't even touched on the James Frey-esque memoirs that are outright fabrications, another kettle of rotten fish entirely.)
I equally hate stupid reviews lauding such-and-such's 'courage' in sharing their story. People who write memoirs aren't showing courage in revealing their embarrassing private details. They love doing it. It would take fortitude for them to shut the hell up about themselves for five minutes.
I object, most of all, to the 'I am special' solipsism and 'this is my story' banality of memoirs, which are symbiotically connected.
Hardly anybody is really all that special. Of course, we are all unique individuals who have never existed before and never will again. Plus, we are all special to someone. Mostly, though, our lives are mundane, our experiences uninteresting and our thoughts boring. No shame in that – it's just how we are. But committing your shonky memories to paper does not automatically make 'your story' worthy of reading.
The funny thing is, many people have genuinely fascinating, even amazing lives, and never write about them. One example: I used to know a guy who hitched around Africa in 1991, with no map and no money, where he got caught up in a coup / civil war and nearly died. He lived in a houseboat as a mature student. He spent one Christmas Day shivering in a phone booth in rural Poland. And finally he suffered a series of major psychotic breaks which resulted in a criminal conviction for threatening behaviour.
This is the stuff of fiction, yet it really happened. So where's his memoir? Instead, we get 'I grew up relatively poor' or 'my struggle to conceive', 'jogging saved my life' or 'did you know babies are quite hard work?', 'anxiety won't defeat me' or 'here's a book about how I couldn't write a book, so I wrote this instead'.
In the unlikely event of being asked to write a memoir, I would like to think I would a) refuse; b) agree once the money on offer is doubled; c) do it in a very stylised, oblique, impressionistic way – a collection of loosely linked fragments of memories, snapshots of the past; or d) give it a resoundingly stupid name, like Russian Death Cop IV: Mission to Miami Beach.
'I wept at the title alone…'
Darragh McManus is an author and journalist. Visit his website here
To enquire about republishing spiked's content, a right to reply or to request a correction, please contact the managing editor, Viv Regan.