The great academic circle-jerk
What that research project on masturbation tells us about the state of academia.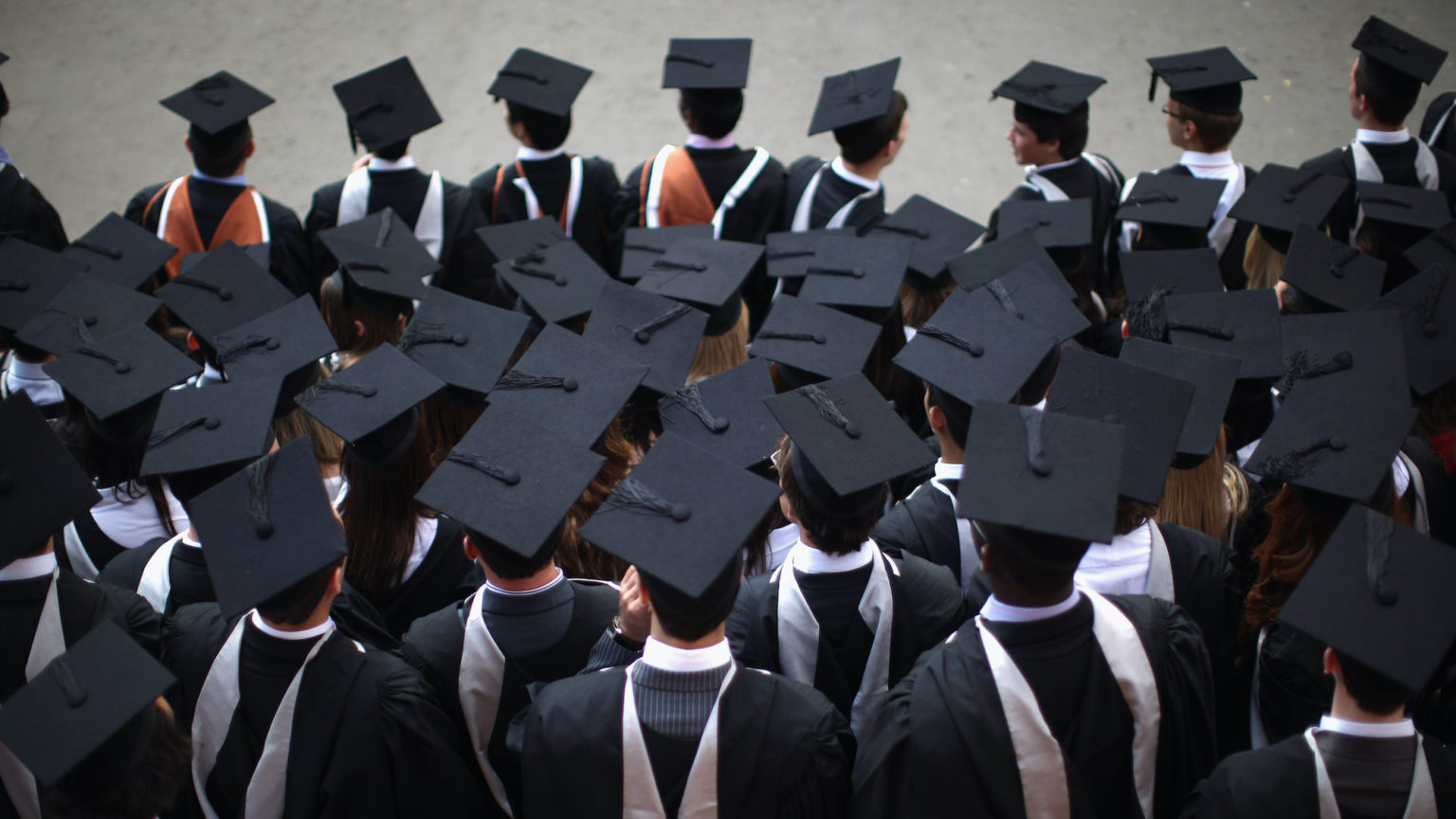 Having worked in universities for nearly 20 years, it is clear to me just how broken academia now is. And no area is more broken than academic publishing.
I first went to university as an adult and a mother, having previously worked in factories and shops after leaving school at 16 with no qualifications. I am now a lecturer, an academic and an ethnographic researcher. I have long suspected that academic publishing is not interested in promoting the best research by the best and brightest thinkers. Instead, it is now little more than a circle-jerk of friends, colleagues, sycophants and back-scratchers looking for promotions and new appointments.
This suspicion was confirmed by last week's Twitterstorm over an article published in the academic journal, Qualitative Research. The now notorious article is called 'I am not alone – we are all alone: Using masturbation as an ethnographic method in research on shota subculture in Japan'.
Published back in April, the article was written by Karl Andersson, a PhD candidate at the University of Manchester. It uses a research methodology called 'autoethnography' – a method that draws heavily on the researchers' own experiences. I often use autoethnography to research working-class communities and class disadvantage. For Andersson, however, his 'research' amounted to him masturbating during lockdown to Japanese pornographic comic books. Worse still, the comics in question focus almost entirely on sexual relationships between pre-pubescent boys.
Unsurprisingly, much of the world was shocked to learn that a university and an academic publication would sanction research that involved viewing and masturbating to such material. For those of us who work in academia, it was an even bigger slap in the face.
Getting published in academic journals is now integral to an academic career. Many of us work tirelessly to balance teaching, research and trying to get published in journals, all while trying to circumnavigate the barriers facing those of us from the 'wrong' sort of background. To see an academic journal publish Andersson's masturbation diary feels like being hit with a spade. Qualitative Research has since removed the article and has launched an 'investigation' into how it was published.
So how does academic publishing actually work? Although there are thousands of academic journals out there, the vast majority are published by a handful of giant publishing houses, including SAGE (which publishes Qualitative Research), Taylor & Francis, Cambridge University Press and Springer. The journals themselves are run by academics in universities, usually on a voluntary basis. Getting on the editorial board of a journal in your research area is great for your career. You can mix with other career-minded academics in your field, and you get to have some say in what the journal does and what its focus is on.
The real payoff, to ensure it is worth the free labour, is that you and your colleagues can use the journal to advance each others' standing. Editorial boards are filled with like-minded academics who publish research that aligns with their interests. Articles are also peer-reviewed (again for free) by other academics with the same interests. Meanwhile, when writing their papers, academics are always sure to cite each others' work. This is the circle-jerk in action.
If academic journals actually had a robust and rigorous publication process, they would probably not have allowed research based on a man's experience of masturbating to unsavoury comics to slip through the net. Meanwhile, for those academics outside of the right circles, it can be extremely difficult to get published at all. Careers are made or broken on the basis of articles being published in top journals. And being part of the academic circle-jerk is the only way to find success. To be part of this system you have to put your own ethics to one side and pretend not to see the nepotism and inequality that haunts academia.
Of course, while nepotism might explain why shoddy research is not being weeded out before it is published, it cannot explain how Andersson alighted on his subject, or why supervisors at his university might have considered it a legitimate piece of research to embark on in the first place.
Over the past 30 years, social theory has been moving away from thinking through how the big structures of class, capitalism and the state shape society. Instead, it has turned its focus on the individual and, especially in recent years, on 'identities' and identity politics. This has led the social sciences, in particular, to become disconnected from society. They are now almost entirely inward-looking. A great deal of social-science research now seems to serve no other obvious purpose beyond keeping academic publishing alive. This insularity also allows academics to keep their industry closed, meaning they only ever have to speak to each other.
If there is a lesson in the masturbation-diary debacle, it is this: if academia wants to survive, it needs to stop being so elitist, inward-looking and narrow-minded. It needs to refocus its attention on the wider world. If there ever was a time when we needed top-quality research to help us fix society's deep inequalities, it is surely now.
Dr Lisa McKenzie is a working-class academic.
To enquire about republishing spiked's content, a right to reply or to request a correction, please contact the managing editor, Viv Regan.