Tom Daley and the woke 'noble savage'
Blaming colonialism for modern-day homophobia treats Commonwealth countries like children.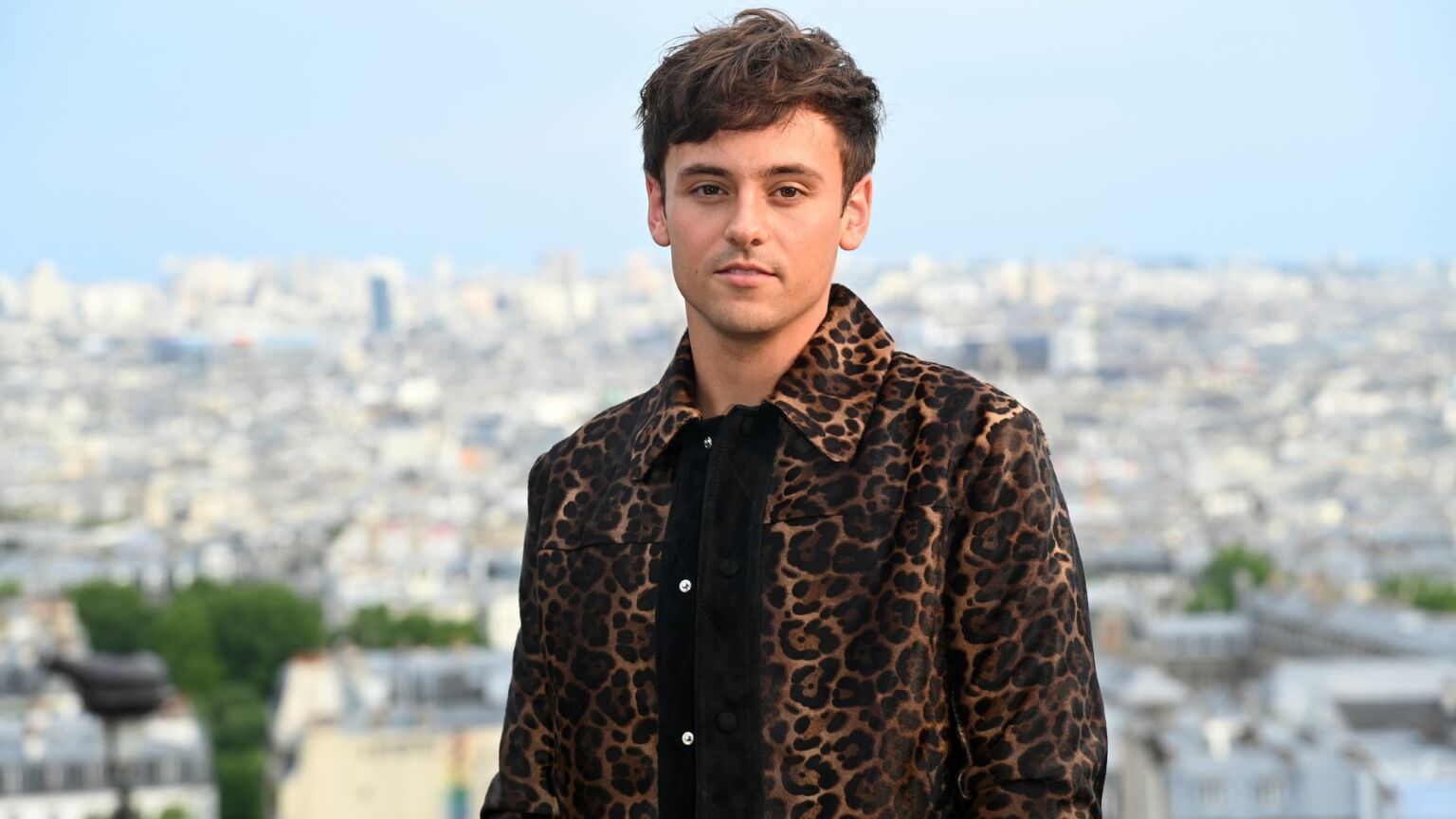 Is it homophobic to hope that Tom Daley stops making simplistic television shows blaming colonialism for homophobia and just cracks on with his crochet? I do hope not. I must add that I would feel the same if he was a womanising heterosexual sportsman with three ex-wives blaming colonialism for prenups.
Unlike most SJWs, Daley is not a talentless mediocrity. Still only 28, he is a two-time world champion diver, winning the first award when only 15. He is the only British diver to have won four Olympic medals. He came out as gay when still a teenager, since which time he appears to have enjoyed a thoroughly lovely life, winning numerous awards from 'Youngster Of The Year' in 2005 to an OBE this year. Married and with a baby supplied by the rented womb of a woman – sorry, 'surrogacy' – he enjoys knitting and crochet, and has an Instagram account dedicated to his needlework.
Of course, such a life would only be possible in the secular West. It's not even a European thing – try being gay in Eastern Europe – while in anti-capitalist countries, from Cuba to China, homosexuality has historically been dismissed as a good-old-fashioned 'bourgeois deviation' (which sounds so much more thrillingly disobedient than being merely 'queer').
But in the magical-thinking world of woke – where women have penises and pallid proles have privilege – the countries now being blamed for spreading homophobia are, paradoxically, the best countries to be homosexual in. It was colonialism what done it, of course – the scourge that also inflicted the horrors of the 'master bedroom' and 'brunch' upon us. In his new BBC documentary, Tom Daley: Illegal to Be Me, Daley takes an understandably sorrowing journey through the 35 out of 56 Commonwealth states where homosexuality is punished with everything from whipping to prison to death – due to the colonial legacy which, allegedly, first criminalised homosexuality. How the other 21 countries have evaded or outgrown such punitive prejudice is a mystery, considering that most of them also bore the yoke of the British Empire. It's almost like developing nations can have things like agency and are not prisoners of their sad pasts – a shocking concept, I know.
Cleverer people than me have already refuted Daley's claim. Gay academic Dr Zareer Masani, who left India in the 1970s to escape persecution, told the Mail: 'Homophobia did not begin with the British Raj, it began thousands of years before… under Hindu and Muslim law, people were executed for being homosexual.' While Adrian Hilton, a lecturer in politics, tweeted: 'Ahistorical nonsense… Hinduism, Judaism and Islam predate the British Empire: the "stem" of homophobia is religio-cultural.' Indeed, in the case of some of the most enthusiastically homophobic nations – such as Jamaica, once named by Time magazine as 'the most homophobic place on Earth' – this prejudice has played a notable part in anti-colonial movements like Rastafarianism. I'd have been interested to have seen Tom Daley sit down with a stern Rastaman to explain to him that Africa was a gay Eden before the colonisers got there.
Isn't there something wrong with white people telling non-white nations how to behave? Isn't it, sort of, colonialism? And in seeking to scourge our hated white skins in a parasexual fervour of masochistic yet self-obsessed mania (illegal to be me, me, me), we give the worst offenders a free pass if they happen to be non-white.
Islamic conquerors and colonisers have never seen anything wrong with enslaving non-Muslims, while the Koranic instruction to kill gay people was written many centuries before the British Empire was even an idea. Such attitudes even extend to modern times. During ISIS's reign of terror, we saw its boastful enslavement of the Yazidis, while sub-Saharan refugees are openly sold in Libyan slave markets. But somehow historical slavery is more important than that which is still happening, simply because the old slavers were white and the new slavers are brown.
Perhaps with the Commonwealth Games now done, we might hope that the BBC will ask a gay footballer to interview gay people in Qatar about their right to be who they truly are without it being illegal. Maybe it could involve that proud 'gay icon' David Beckham, who has pocketed a cool £150million to be the brand ambassador of the Qatar World Cup.
The 'noble savage' was always a dodgy racist trope – the woke version is even weirder. It's so condescending to peddle this idea of indigenous people as pure childish souls untouched by corruption – rather than seeing them as regular people, with good and bad qualities and practices, like all of us. (I'm still reeling from finding out that many Native Americans enjoyed having black slaves.) But even weirder are those privileged people who still try in some way to identify as the wretched of the Earth, though it's understandable in an age when many people consider that being a victim is integral to being a good person. It would be interesting – subversive, even – to watch a BBC documentary in which a rich, famous, white gay man 'owned' the fact that in certain professions, such as fashion and entertainment, being a gay man in the Western world can actually be an advantage, such as when the great David Sedaris told The Times: 'I'm giving a commencement speech at the most PC school in America, Oberlin College. Because I'm a white middle-aged male, it made me wonder would I have been doing it if I wasn't gay? It has been a good career move.'
I don't want Tom Daley to be illegal. He seems a lovely chap. But I do wish he'd shut up about colonialism and admit that people of every hue and religion are perfectly capable of behaving badly all by themselves, and not because some other country did something horrible to them centuries ago – like the Romans did to us, for example, when their empire conquered and enslaved us. Then, at last, the world might stand a chance of moving forwards towards a place where bigotry has no place in our common humanity, rather than this really rather masturbatory, ceaseless circle-jerk of shame and blame.
Julie Burchill is a spiked columnist. Her book, Welcome To The Woke Trials: How #Identity Killed Progressive Politics, is published by Academica Press.
To enquire about republishing spiked's content, a right to reply or to request a correction, please contact the managing editor, Viv Regan.